Eric Jackson Signs With Nidecker Boots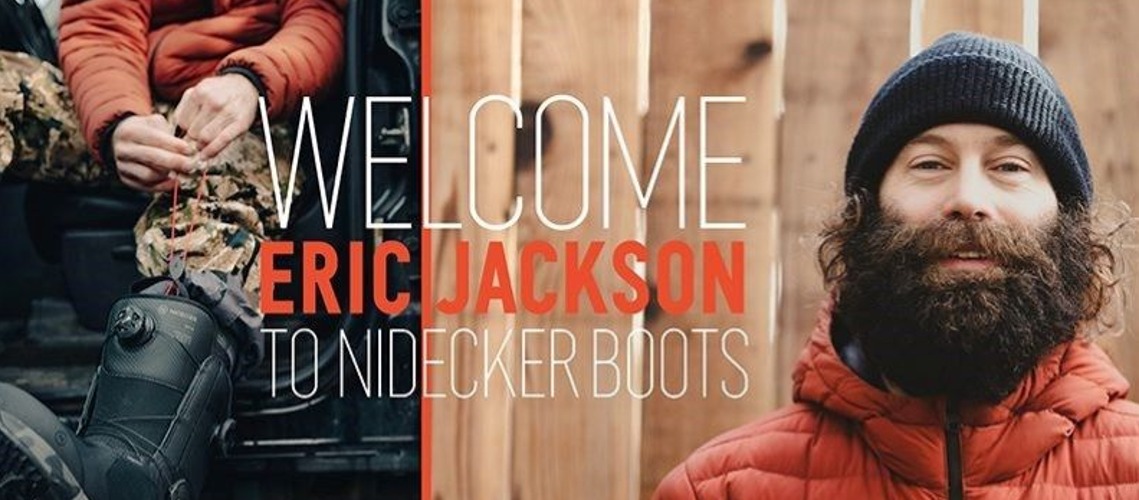 Nidecker is stoked to announce a new team rider, Eric Jackson, who joins our Global Team riding Nidecker boots. Eric's from Bellingham, WA and a lifelong snowboarder famous for movies like Brothers On The Run, Alignment & The Fourth Phase.
"I am so stoked to join the Nidecker family. The boots are incredible…I think that we're really going to make something special here. I'm fired up! Love how the deal came together – super natural and organic, exactly how it should be. Rock n Roll!", said Eric.
Principally riding the new Kita boot, Eric will be part of the all-new Nidecker boot program. He joins a stacked Nidecker Global Team roster including Mathieu Crepel, Liam Rivera, Tim Humphreys, Lewis Sonvico, Sebastien Konijnenberg and reigning Freeride World Tour champion Tiphanie Perrotin.
Eric Jackson was born in the High Sierra mountains of Mammoth Lakes, California and truly is a product of his environment. Introduced to the backcountry at an early age and following the footsteps of older brother John, he quickly realized that snowboarding was what he loved most and thats what he would put 100% of his energy and focus towards. For the last 20 years Eric has been featured in major films like The Fourth Phase and has recently produced his first film "Alignment" He has won awards such as Transworld snowboardings Video Part of the year and been honored with Snowboarder Mags top 10 riders of the 3x. When Eric not in the mountains, you can find him on a river deep in the wilderness fishing for steelhead or recharging at home with his wife, dog, and a banjo.
Share This Article