Ellis Brigham Mountain Sports Opens Its First Boot Lab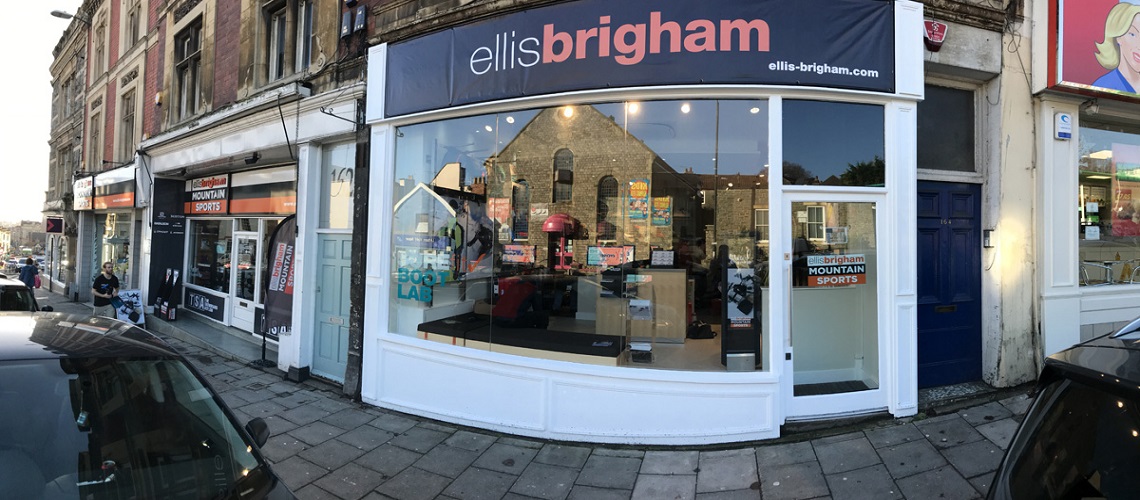 The first Ellis Brigham Boot Lab has opened, dedicated to custom fitting ski boots and offering one of the largest ski and boot ranges in the UK. With an online booking facility, state of the art boot fitting devices, free coffee and a heli-skiing Virtual Reality experience, the Boot Lab is set to revolutionise ski boot fitting in Bristol and the South West.
The store team are skilled at modifying existing or new boots to achieve the perfect fit, so whether it's stretching, grinding or softening, they'll remedy potential problems to give a precise fit and greater comfort which can even improve skiing skills.
Mark Brigham, Marketing Director at Ellis Brigham says: "We are really excited about the Boot Lab and all it offers customers, both current and new. So much of what we do is aimed at making people's experience of the mountains more enjoyable and this is another way to help customers embark on their ski trip with the confidence of knowing they have the right product to help them ski in comfort.
This represents a logical move for the company as the retail landscape increasingly becomes polarised between 'big box' and specialist. It also aligns with the orgin of Brighams which began when Frederick Ellis Brigham set up business making walking boots and cycling shoes in a tiny 'two up, two down' building on the outskirts of Manchester.
The Boot Lab is situated on Whiteladies Road in Bristol next door to the current Ellis Brigham Mountain Sports store.
Share This Article