Descente Wins Two ISPO Awards
  15  FEB  2018 
Companies & Tech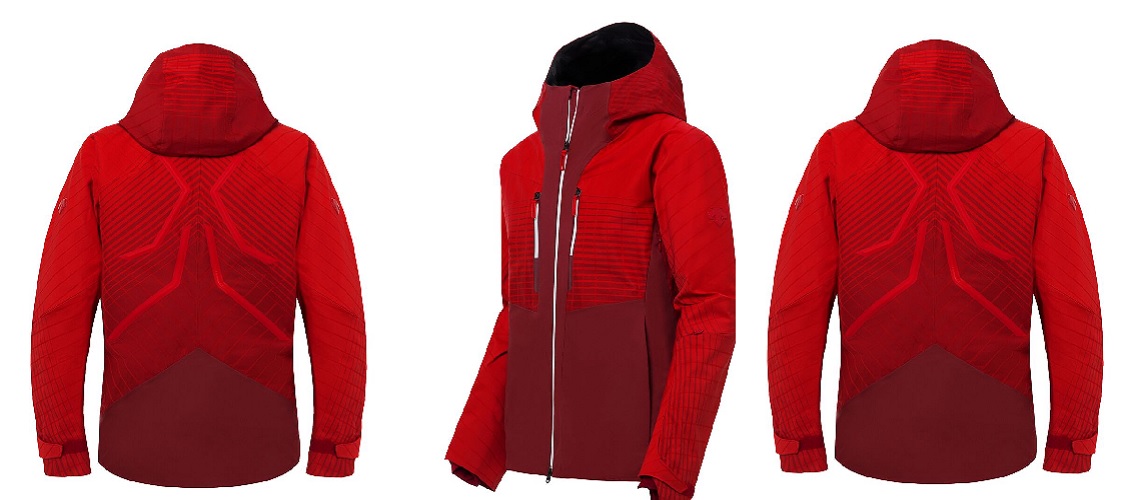 Since its establishment over eighty years ago Descente has built a deserved reputation for tirelessly pursuing ever-better standards of form and functionality in sportswear. They have always worked closely with the world's leading athletes and have accumulated a vast store of manufacturing expertise, probably unmatched by anyone. For Descente, design is not about producing an article that looks good, but more about stripping away anything they consider unnecessary. It's fair to say that they look at it in the same way a top architect looks at construction.
So, no surprise then that Descente has just won two ISPO awards. Both winners use technological innovations pioneered by Descente:
S.I.O – MINIMAL PATTERN - S.I.O is the name Descente has given to their, unique pattern cutting technology. Basically, it develops garment design and pattern cutting that optimally matches natural body movement, from a starting point of a human figure in an action, rather than a static body posture. Thanks to this technology, the body and sleeves can be made in one piece, reducing the number of parts requiring sewing. The fabric can be cut on the bias in parts of the garment where greatest freedom of movement is needed. Sewn seams can be eliminated or minimized in places where greatest friction will occur. Garments can be designed and made that significantly improve mobility and comfort by making them lighter, and taking maximum advantage of the natural properties of the fabrics.
SCHEMATECH - Traditionally, changes of functionality in different parts of a garment have meant cutting and changing fabrics, but with new SCHEMATECH processing, changes to the strength and structure of the weave, as well as differing functionalities, can all be accomplished in one smooth, continuous process without any need for cutting and joining. When fabrics are sewn together, there is an overlapping at the seam, which inevitably adds weight. SCHEMATECH processing eliminates many of these sewn seams, which not only reduces weight but also removes potential causes of friction. This results in an overall reduction in the weight of the garment and frees up the natural characteristics of the fabric, allowing maximum freedom of movement at all times.
THE ISPO AWARD WINNERS
S.I.O × SCHEMATECH INNER SURFACE SHELL JACKET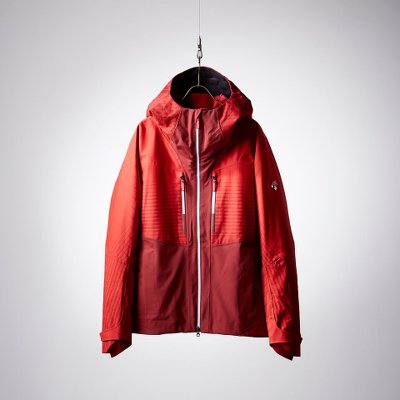 An extremely comfortable, minimalist pattern shell jacket with handy BOA system hood, combining superior waterproofing and elasticity. A unique, Schematech weave single fabric outer shows three seamless Dobby decorative features which, with the minimalist pattern, bias cut, offers unparalleled mobility, lightness and decoration with excellent durability. A new Air Guide Streamline ventilation system resolves old shell jacket ventilation issues.
Inner Surface Technology is an innovative system designed to operate inside a garment, in the places where heat and humidity are most likely to be generated and accumulate, to ensure that optimum comfort is always maintained. The Boa System is a unique, simple closure system developed in the USA by Boa Technology. Lightweight and durable, it can be adjusted quickly to provide maximum comfort with just one turn of a dial.
S.I.O GLOVES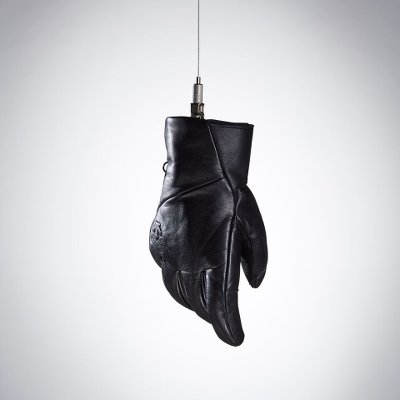 Slim-look 6 layer leather ski gloves include new windproof polyolefin foam sheet (Folec) on the backs of hands and fingers and around fingertips. Lighter and much thinner than bulky ski gloves with conventional insulation, and MUCH warmer. No more cold, wet fingers with additional waterproofing, heat generating, insulating layers and anti-bacterial palm lining. Slim layering gives better tactile response on the active palm area. It's the first use of a protective sheet material never before considered for ski gloves. With high heat insulation and superior windproofing, it allows greater finger/hand coverage and protection even though thin and flexible. A genuine breakthrough.
In addition to the award winning gloves and shell jacket, S.I.O and SCHEMATECH can also be found in the S.I.O × SCHEMATECH INNER SURFACE SHELL JACKET; a midlayer jacket with high heat retention, superb mobility and comfort by combining all stretch materials – from fabric to sewing thread, and a brilliant new "partial" quilting technique with minimum stitch lines and angled vertical pintucks that stabilise the down pack and enhance mobility and warmth, together with the unique S.I.O minimum pattern cutting technique. This technology all unites to overcome most traditional midlayer garment issues.
Descente is also working with renowned Japanese graphic artist Kahori Maki in their all new Japonism concept collection which is a fusion of Descente's highly functional skiwear with Japan's world of traditional beauty. The artist's lavish attention to detail covers all aspects of her collection, from the extravagant new printing process right through to the smallest hidden fasteners on the garments. The delicate, refined beauty of Japanese tradition shines through in each and every garment. Kahori Maki is based in Tokyo. Using plants and human energy as motives, she creates from one single piece of drawing and extends it to form a product or a moving image, evolving her drawing into a design of space. Besides her own artistic creations, she has also collaborated with many artists and corporations from all over the world. Recent collaborations with Apple Inc. and Adobe Systems Inc further advanced her creative process by venturing from traditional methods to digital methods of creation.
Share This Article