Crystal Ski Holidays Partners With By Rotation For Ski Wear Rentals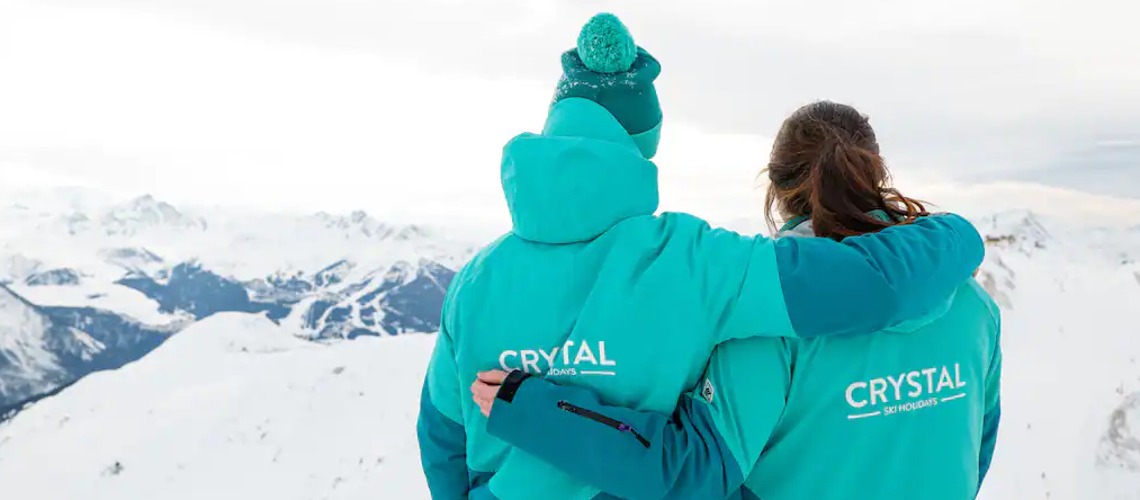 Just in time for the upcoming ski season, Crystal Ski Holidays, the UK's leading ski tour operator, is launching The Ski Edit - a new rentable ski wear collection curated with "sustainability savvy" fashion rental service, By Rotation.
New research reveals that nearly half of Brits have clothing that they have only worn once gathering dust in their wardrobes
To make ski holiday style more sustainable - and affordable - this winter, Crystal Ski Holidays is partnering with fashion rental service By Rotation to launch a collection of rentable ski wear featuring items donated by Lucy Mecklenburgh and Wes Nelson
The partnership was formed following new research, commissioned by Crystal Ski Holidays, after it was revealed nearly half (45%) of Brits confess they own items of clothing that have only ever seen the light of day once - with one in five (21%) of us owning up to six pieces that ultimately end up gathering dust.
Therefore, to make ski wear more accessible and sustainable, the new collection has been curated alongside Wes Nelson and Lucy Mecklenburgh to help alleviate some of the worries that arise when going on a ski holiday - such as being concerned that you may not have the right gear, or the price - to offer a more economical and eco-conscious option. The edit includes items from fashion brands including Columbia, Fusalp, North Face, OOSC, Free People and Poivre Blanc.
Ellie Eyles, Senior Marketing Manager, at Crystal Ski Holidays, comments, "We want to make skiing more affordable and accessible to everyone, and we do understand it's a holiday that requires special gear and costs can add up. Our research shows that more people would be more willing to borrow or rent items to avoid a potential one-off purchase and this partnership with By Rotation removes that concern. Our curated Ski Edit includes a range of trusted brands that will get you skiing in style, without the hassle of having to purchase anything permanently. And we hope it encourages people to get out to the mountains and create memories on the slopes without the worry of additional costs or waste."
Crystal Ski Holidays is committed to making its winter getaways as affordable as possible for customers, after recently launching Bosnia and Herzegovina as a brand-new destination for the upcoming ski season. The wallet friendly destination is now the cheapest ski resort on offer, and an average of £200 cheaper than other value destinations including Bulgaria and Andorra.
The Ski Edit by Crystal Ski Holidays is available to rent now until the end of the ski season in April next year. You can check out the collection now and start renting here.
Share This Article