Compagnie Des Montagnes De Ski Du Quebec Takes Control Of Mont Grand Fonds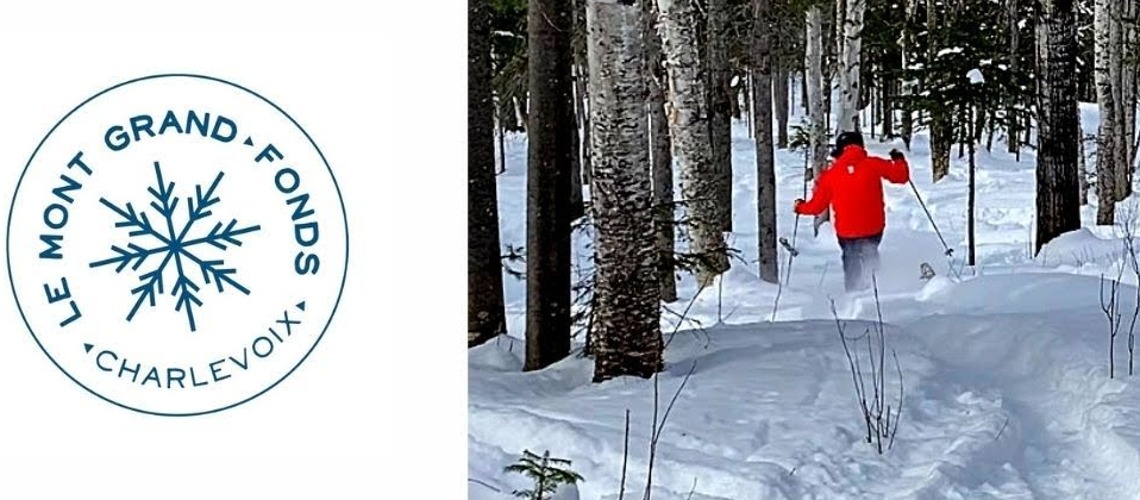 Named "Best ski resort in Quebec" by the Association des stations de ski du Quebec (ASSQ), Mont Grands Fonds officially came under the control of the Compagnie des Montagnes de ski du Quebec (CMSQ) on Friday, September 1. La Malbaie town council signed a 33-year emphyteutic lease, renewable twice, covering all the mountain's facilities. With 22 trails, including 7 equipped with snow guns, 3 lifts and 140 km of cross-country skiing, Mont Grand Fond achieved 60,000 skier days last season. Under the terms of the contract, the CMSQ has taken possession of the central restaurant, the ski school and its 60 instructors, the ski rental store and 5 small chalets. A CAD 30 million investment plan has been drawn up for the coming years, including the construction of a detachable 6-seater chairlift and a summer/winter toboggan run.
Mont Grand-Fonds is a ski resort in the Charlevoix region of Quebec, Canada.
LOCATION : 144 km from Quebec City center / 14 km from La Malbaie center
ALTITUDE AT BASE: 400 m (1,312 ft.)
ALTITUDE AT THE SUMMIT : 735 m (2,411 ft.)
CONSTANT DIFFERENCE: 335 m (1,099 ft.) without false flats
NATURAL SNOWCASE : Annual average of 500 cm (217 in)
ALPINE SKI/SNOWBOARD TRAILS: 21 trails including 4 glades, 1 school slope and 5 open forests
SNOW PARK: 1
DIFFICULTY LEVELS: From easy to extreme
TRAINING TRACKS: 2 tracks
LONGEST TRACK: 2.5 km (8,202 ft.)
SITE PROFILE: 20% easy / 30% difficult / 25% very difficult / 25% extreme
LIFTS: 1 fixed quadruple (2,400 skiers/h) / 1 T-Bar (1,200 skiers/h) / 1 T-Bar (600 skiers/h)
LIFT CAPACITY: 4,200 people per hour
ARTIFICIAL SNOWMAKING: 35% of the surface area of ​​the slopes
HOURS OF OPERATION: 9:00 a.m. to 3:45 p.m. (last lift)
SERVICES OFFERED: Snow school, restaurant-café, pub, patrol, shop, equipment rental and maintenance
It has a top elevation of 735 meters, a base elevation of 400 meters with a vertical of 335 meters.
Share This Article