Club Med Unveils Details On New And Renovated Resorts; Bookings For The Upcoming Season Surge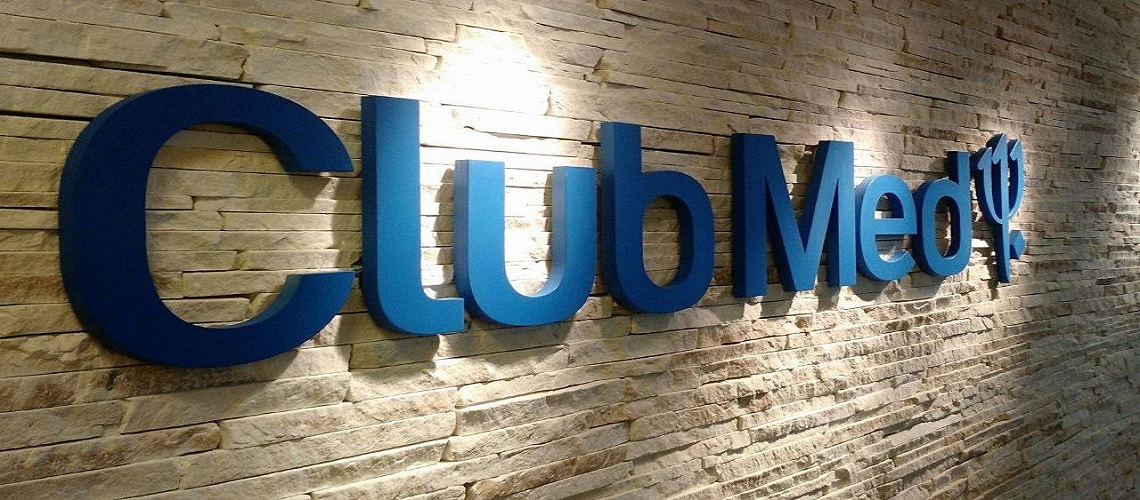 Ahead of the hotly anticipated 2021/22 ski season Club Med, the pioneer of the premium all-inclusive concept, is delighted to be unveiling brand new and refurbished resorts for the upcoming season. This includes Quebec Charlevoix in Canada (opening December 2021), La Rosière in the French Alps (the first time the resort will be welcoming British guests since its opening this summer), and major refurbishments to its resorts Peisey-Vallandry in France and Pragelato in Italy. Following two seasons full of disruptions, Brits are eager to hit the slopes, with Club Med reporting that bookings for ski resorts are up 40% year-on-year.
Estelle Giraudeau, Managing Director, UK & Northern Europe at Club Medcomments: "It's been a challenging year and a half for the travel industry and we're excited Club Med is continuing to push ahead and diversify its resort offerings with four new ski resorts opening by winter 2022/23, including Quebec Charlevoix and La Rosiere, and Peisey-Vallandry and Pragelato, which are both undergoing renovations. Our ski resorts continue to be popular with bookings at newly renovated Peisey-Vallandry up 50% compared to the same time last year and with the last two seasons heavily disrupted, it's encouraging to see that bookings by new clients are up 80% year-on-year. We're certain the upcoming season will be one of the best yet and we're looking forward to welcoming back British travellers."
New resorts for winter 2021/22 season
New to Club Med's portfolio is the much-anticipated Quebec Charlevoix resort, located in the historical province of Quebec, Canada, and opening to guests from December 4th 2021. The 4-Trident resort, which is the first Canadian Club Med resort, will offer an Exclusive Collection 5-Trident space with 25 suites and a private lounge with exclusive services available to guests. The resort will be the first within the portfolio that will be open all year round with a four-season offering.
Quebec Charlevoix will feature three restaurants including "Le Chalet", a gourmet lounge showcasing reinvented Quebecois specialties, and "Terroir & Co", a family restaurant for interactive dinners, featuring cheeses and charcuterie from the region. The main restaurant will be made up of five dining rooms, with each one illustrating the different ways food is sourced in Quebec.
Located in the historic village of La Rosière in the French Alps, the 4-Trident resort, which will be welcoming British travellers for the first time since its opening in 2020, benefits from being located in one of France's most historic regions, perched at 1,850m altitude on the edge of the Tarentaise Mountains, not far from Beaufortain and across from Les Arcs Paradiski®.
The resort will offer two restaurants including a gourmet lounge offering the flavours of Savoy and Valle d'Aosta on an a la carte menu in the evenings. The main restaurant features a special Snowball Room for families to enjoy their meals with activities together. There will also be two bars, including a Calm Lounge for adults seeking some quiet to take in the panoramic views offered throughout the resort.
Refurbishments for winter 2021/22 season
Located at 1,600m altitude and surrounded by the Tarentaise Valley and peaks of Paradiski, Peisey-Vallandry is ideal for exploring the Les Arcs and La Plagne ski areas via the Vanoise Express. The refurbishments, which are being led by original Peisey-Vallandry designer and famous architect Jean-Philippe Nuel, are scheduled to be completed in November of this year ahead of the reopening on December 19th 2021.
New features include the "La Pierra Menta" gourmet lounge with a solarium terrace and wine cellar; 35 Superior Rooms; and a refurbished family lodge with a kids area and Mini Club restaurant. An expansion of the ski room and shop, outdoor pool terrace and main restaurant has also taken place, while there are plans for all existing rooms to be renovated before the winter 2022/23 season.
Tucked away in the Piedmont region of Italy, guests staying at Pragelato will have the opportunity to ski or snowboard down the Olympic slopes of the Via Lattea and Sestriere ski domains, which offer 400km of pistes. The ski-in ski-out resort only features three story chalets, each containing a maximum of four rooms.
Guests can choose from four restaurants, with La Trattoria undergoing renovations to include an indoor bar and terrace while specialty restaurant, La Tana, will be fitted out with new decor and a new wine cellar. An expansion of the wellness center with a new Spa by Payot, is also planned alongside a new fitness area and an outdoor swimming pool for the summer months. Further renovations will take place and be completed for the winter 2022/23 season.
Share This Article