CimAlp Showcases Hero Products For Coming Season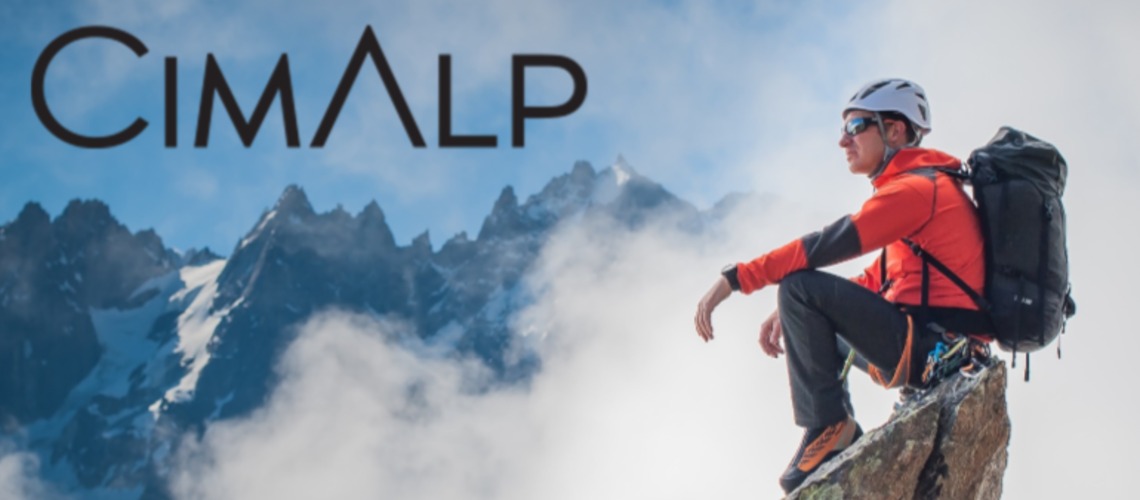 CimAlp, a French outdoor clothing and accessories brand founded in 1964, now sells exclusively online. Its distinguishing features? Very high quality, proprietary fabrics, special technical solutions and very competitive prices thanks to the DtC relationship.
There are key 5 products that they've highlighted for the coming season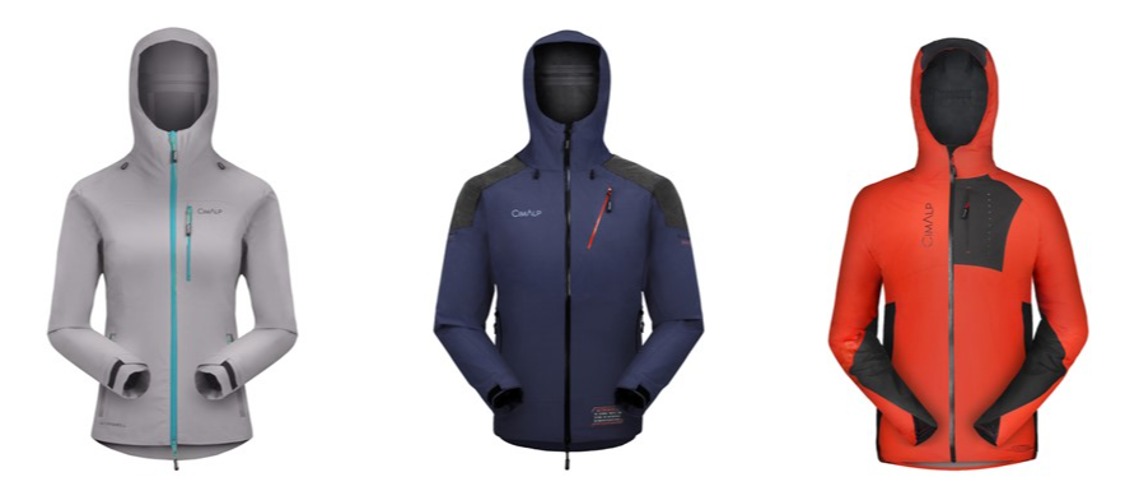 Waterproof and breathable trail running jacket suitable for the most extreme weather conditions. The 3-layer fabric incorporates CimAlp's innovative Ultrashell membrane, with 20,000 Schmerber waterproofing and 80,000 MVP breathability. Despite a wind protection of over 100 kmh, the thin, light and stretchy fabric guarantees great freedom of movement. This jacket has been officially approved by the ITRA, making it a real must-have.
This is CIMALP's signature hard-shell jacket, the perfect jacket for skiing, mountaineering, climbing, hiking and 4-season trekking. Designed for the most extreme and adverse weather conditions, Vinson features an Ultrashell membrane, heat-sealed seams and waterproof zips. Windproof (+100 kmh), waterproof (20,000 schmerbers) and breathable (80,000 MVP). Its Kevlar reinforcements promise a lifetime of adventures. Also available for women (PEAK model).
The BERGEN is a versatile pair of trousers: it is stretchy, windproof, warm and water protective, suitable for Nordic Skiing, Ski Mountaineering, Nordic Walking and almost any other challenging winter activities. The BERGEN is a two-faceted pair of trousers! On the back, it features CIMALP's in-house CIMAFLEX fabric, highly stretchable, for total freedom of movements. On the front, a wind- and water-protective fabric on the outside to stay dry (Water protection: 10'000 Schmerber | Wind protection: 60km/h), and a fleeced inside to provide good thermal protection. Thanks to their front vents (just under the knees), these trousers also provide good breathability in case of intense practice. They thus provide at the same time perfect protection and great comfort. They feature two side pockets and a zipped back pocket and bring 50UPF protection to the table. The fit of the garment is slim and its style is modern.
The PITON, CIMALP's best-selling trousers, is of the highest quality and versatile. They are suitable for Alpine Skiing, Ski Touring, Snowshoeing, Trekking and almost all winter activities in wet and snowy conditions. Featuring CIMALP's premium in-house innovative softshell fabric (CIMASHELL) at the same time breathable (10'000g/m2/24h), windproof (+100km/h) and waterproof 10'000 Schmerber). High-waisted and featuring a removable back bib with braces, Recco reflective bands for increased visibility and safety, large ventilation two-way zippers on the sides, integrated powder gaiters, Kevlar reinforced lower legs … Who said nothing is perfect?
They are available both for men and for women.
CIMALP's STRATEGIC thermal baselayers are manufactured using a circular seamless knit process, providing unrivalled comfort. Their CIMATHERM fabric, an ingenious blend of silk, bamboo and synthetic fibres, and their ergonomic fit, close to the body, make them incredibly soft, warm, and lightweight. Available in tops and trousers, they are used daily by hundreds of mountain professionals throughout the Alps (recommended by CNSAS Italia – Italian National Alpine and Speleological Rescue Corps), ensuring their skin stays warm and dry all day whatever the conditions.
They are available both for men and for women.
Share This Article