Carinthian Cable Car Companies Investing 22 Million Euros This Year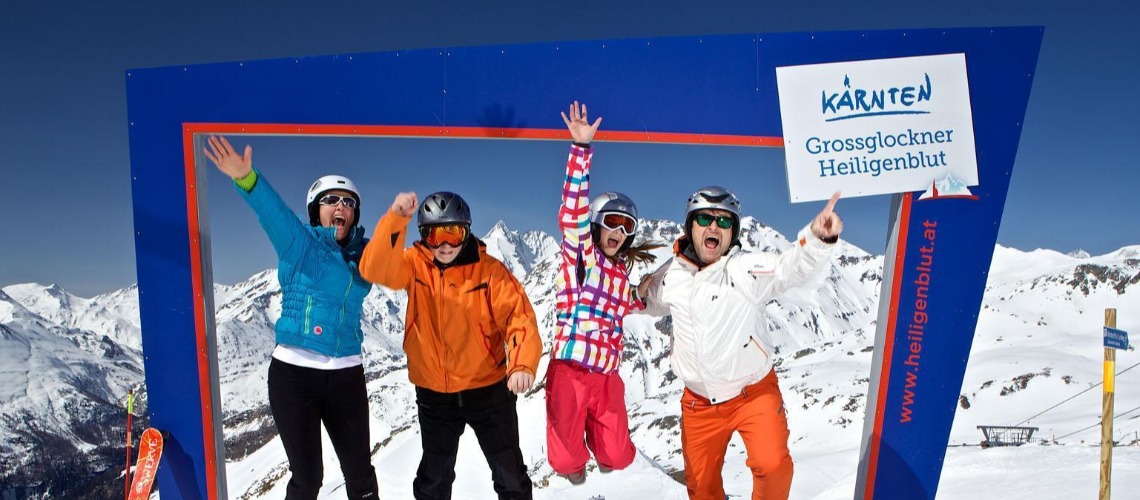 Carinthian cable car companies are investing 22 million euros this year in comfort improvements, snowmaking, attractions and safety precautions. This makes them an important engine for the domestic economy - despite the Corona crisis.
The Mölltal Glacier is already wiggling and the other Carinthian ski areas are also in the starting blocks: "The coming winter 2020/21 will bring enormous challenges for us as the cable car industry as well as for the entire tourism industry. We are facing one of the most difficult seasons since modern winter tourism existed. But we are well prepared ", emphasized Manuel Kapeller-Hopfgartner, the new chairman of the Carinthian Cable Car Group, and at today's press conference he emphasized the importance of the industry for tourism, but also for the locals. Because the cable cars offer secure jobs in these economically difficult times and generate sales throughout the region. 51 member companies operate 189 cable cars including T-bar lifts and are investing a total of 22 million euros in safety, comfort, attractions and guaranteed snow for the coming winter season. "The spectrum of how the coming Covid-19-marked winter could develop ranges from satisfactory to very problematic. However, we as an industry have a common goal: to offer enthusiastic winter sports enthusiasts a safe mountain experience, "said the chairman of the neo-specialist group.
Carinthian mountain summer
Of course, the investments not only benefit winter guests, but the Carinthian mountain railways are also a real guest magnet in summer. "In the summer of 2020, our cable car companies brought a million guests to the mountains. That is only a decrease of ten percent. Fortunately, our balance sheet is less problematic than we had feared at the beginning of June, "summarized Kapeller-Hopfgartner. The summer mountain experience has been the focus since 2001. "16 companies are in summer operation, six of which are certified as 'Best Austrian Summer Mountain Railways' for their quality," reported the cable car spokesman. Bad Kleinkirchheim, Gerlitzen Alpe, Goldeck, Katschberg, Nassfeld and Turracher Höhe form the spearhead of the cable car mountain summer offer in the country.
Overview of ropeway investments
For the winter of 2020/21, a far higher decrease in guests than the ten percent that was there in summer is to be feared. Nevertheless, the Carinthian cable car companies are looking boldly into the future and have invested a lot of money in the last few months. The focus of the investments made is on even more guaranteed snow and even better slope preparation. "About 90 percent of the Carinthian slopes are covered with snow. In this way we ensure independence from natural snowfall and a guaranteed snow experience for our guests, "says Manuel Kapeller-Hopfgartner, who works as an authorized signatory on the Gerlitzen Alpe. In addition, there are high investments in technology and offers for children. "It is particularly important to us
The topic of "Family Ski Day" is particularly popular in the smaller areas. On behalf of these companies, Alexandra Bresztowanszky vom Hochrindl explained the advantages of these slopes: "We focus on the family experience. There is enough space on the slopes, the children can let off steam and you can pursue your hobby for a few hours at a moderate price. "In recent years, the smaller ski areas in particular have invested in quality. "For us it is important that the guests - regardless of their age group - experience a great day of skiing. Be it new figures and magic carpets for the little ones or fun parks and digital booking solutions for adults - a modern infrastructure is a must even on smaller mountains, "stated Bresztowanszky.
Corona security measures in particular took up a large investment this year. Disinfectant dispensers, visitor guidance systems, signs, mouth and nose protection, additional hygiene measures, regular employee quick tests and online tools: "The Carinthian cable car companies have upgraded to enable skiing enjoyment in times of the pandemic," said Kapeller-Hopfgartner.
Moderate pricing
Different and often cost-intensive framework conditions require companies, and thus also cableway companies, to adjust prices. Wolfgang Löscher, Managing Director of the Carinthian Ski Pass, reported that these were moderate: "There is an average price increase of 1 euro for the lift tickets. The Carinthian ski pass is still available until December 8th at reduced advance booking prices. "This is still available until December 8th at reduced advance booking prices. "The pass is valid from September 1st to May 9th, is valid in all Carinthian ski areas and can be used daily," explained Löscher. In the event of a longer lockdown, Löscher guaranteed a refund. For this purpose, separate terms and conditions have been created, which can be seen on the Top Ski Pass homepage.
Support from the country is necessary
Section chairman Manuel Kapeller-Hopfgartner leaves no doubt that the decline feared this year could have serious economic consequences for the Carinthian cable car industry: "These effects must be cushioned by the public sector in order to ensure that we continue to have an attractive mountain railway for Carinthian tourism. This can contribute and the accommodation and gastronomy businesses in the catchment areas of the mountain railways have positive future prospects. "
Offers for schools in Carinthia
The "Adventure Week in the Snow" awakens the fun of skiing even among the youngest Carinthians. In the previous year, the Carinthian cable cars and the Carinthian State School Board made this and other offers possible for over 8,000 children. And in the coming winter, the pupils will be able to dash down the slopes again:
Adventure week in the snow for elementary schools:
One day between January 18th and 22nd, 2021
Free day pass
or: 3-day package for 13.50 euros
Registration runs until the end of November 2020
Winter sports week for secondary levels I and II (NMS, PTS, ASO, AHS, BMHS, BS)
at least five days of your choice in all Carinthian ski areas at a price of 39.00 euros
Share This Article