Canadian Company Pulse Launches Ski Boot Insert - Stiffens Almost Any Two-Piece Boot By 15-30%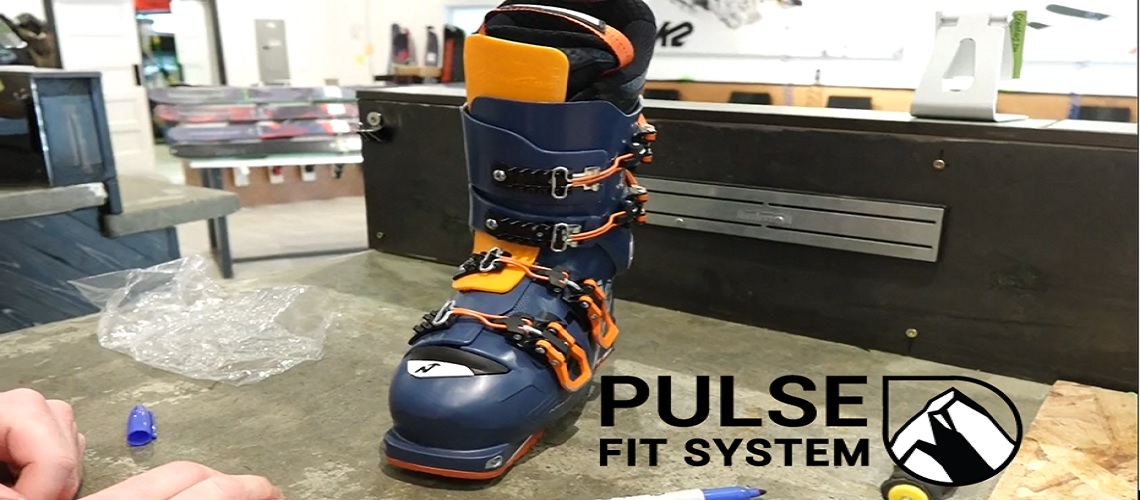 Pulse Labs from Revelstoke, Canada have launched an interesting accessory which can stiffen your boots by up to 30%.
In 2019, skiers are compromising performance for features and convenience. The ProFlex was initially conceived because boots with walk modes, tech fittings, thinner walls and lightweight plastics are simply not providing the stiffness their true alpine counterparts deliver. The Pulse ProFlex allows skiers to choose features and convenience without compromising performance.
The stiffer skis we need for mixed snow conditions at resorts demand stiffer, more powerful boots. We want skiers to be able to ski any ski they want, in any terrain they want, at any temperature. This is where the ProFlex comes in. The ProFlex increases the stiffness of the boot by adding material at the main flex point—the fold between the shin and foot.
Current accessories marketed to stiffen boots can actually do the opposite. Elasticized power straps give a better hold around the upper shin, and cuff plates increase the height of the boot, but these both just increase the leverage a skier has over their boots, making them softer.
STIFFNESS OF A SKI BOOT: AKA FLEX RATING
There are no standards for ski boot flexibility. Ski brands have long tried to create a set of industry standards, to no avail. Flex ratings usually range from 70 to 130 (beginner to advanced) and vary by manufacturer; meaning one brand's 130 can be another brand's 110. Even within a brand's own product range, a 130 in one model can differ dramatically from a 130 in another; equal flex ratings can vary by as much as 40 per cent.
IS IT FOR ME?
Do you have compromised stiffness for walk mode?

Do you have compromised stiffness for lightweight boot?

Do you have compromised stiffness for ease of entry?

Are you a growing/improving junior racer?

Are you a coach in hybrid boots for the grip and walk mode but want to drive a stiffer race-category ski?

Are you a coach not sure if a boot is stiff enough for his developing racers?

Are you an instructor with soft teaching boots still wants to perform?

Are warm spring/summer temperatures softening your boots?

Did you buy demanding new skis your boots can't drive?

Are you just looking for a stiffer boot?
The Pulse ProFlex addresses all these issues.

INSTALLATION
Most of you should be able to install the ProFlex by yourself. To help you with that, they've created a video that shows you how to install the ProFlex in your boot yourself.
CONCEPT TO PROTOTYPE
Until now, it has been widely accepted that it isn't possible to effectively stiffen a two-piece boot. Once we started working and experimenting with our prototype ProFlex and achieved the "impossible," we quickly realized there was also a huge potential range of uses beyond simply stiffening hybrid boots (boots with walk modes). Instantly, the applications were obvious, but the problem of manufacturing proved difficult. They tried carbon fibre, vacuum moulding and even 3D printing, but none produced the result they were looking for. In collaboration with Pebax, they discovered injection moulding was the only way to get the performance they were looking for.
Share This Article