Cairngorm Funicular Out Of Service Again...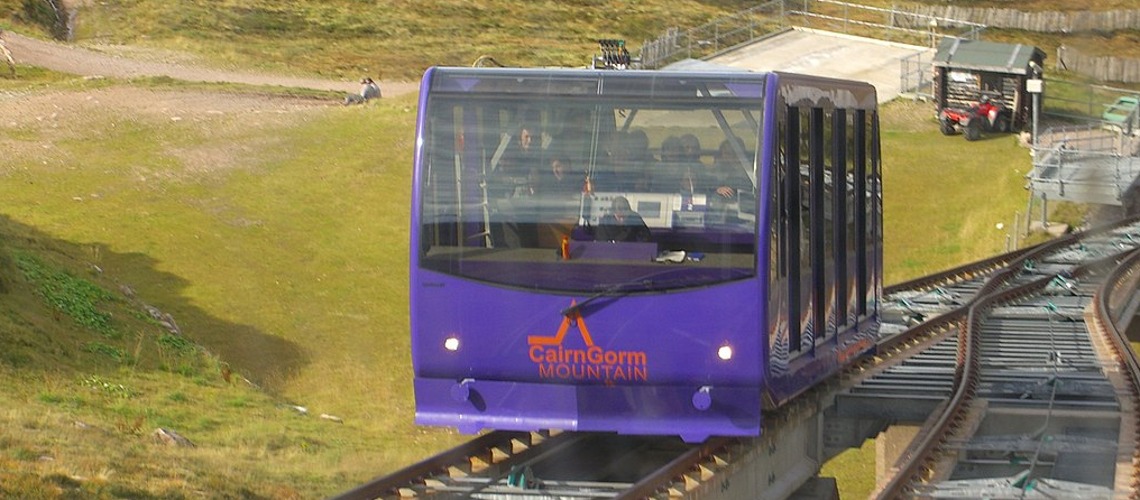 Cairngorm mountain, the ski resort never referenced without the prefix 'troubled' is back in the news again.
Britain is famed for its unreliable rail service and the funicular is no exception to that. Following closure "due to health and safety concerns", or "structural problems" in summer 2018 the lift reopened on 26 January 2023, only to close again 7 months later.
Highlands and Islands Enterprise (HIE) has taken the decision to withdraw the Cairngorm funicular railway from service temporarily while a series of snagging works is carried out.
A 12-month snagging period and inspection programme has been ongoing since the funicular began carrying passengers again in January, following a two-year programme of works to strengthen the 1.7km viaduct that supports the track. Snagging and inspection are usual practice for major civil engineering projects.
This week, inspectors identified that some of the 'scarf joint assemblies' that link the beams at the top of the piers did not meet the required tension.
At a board meeting, Cairngorm Mountain (Scotland) Ltd (CMSL) agreed with the HIE decision to temporarily withdraw the funicular on the grounds of public safety.
Contractors are due to arrive on site within days to begin work using specialist tensioning equipment.
Susan Smith, CEO of CMSL, said: "We realise this will disappoint our customers but health and safety is always our number one priority and cannot be compromised."
An HIE spokesperson said: "Everything will be done to return the railway to service as quickly as possible and we will issue updates as soon as the picture becomes clearer."
In the meantime, Cairngorm Mountain remains open, with access available to a range of facilities including the café, mountain biking and tube slides.
Watch this space....
Share This Article