British Ski Brand, PFD Launches New Freeride Week In Off-piste Favourite La Grave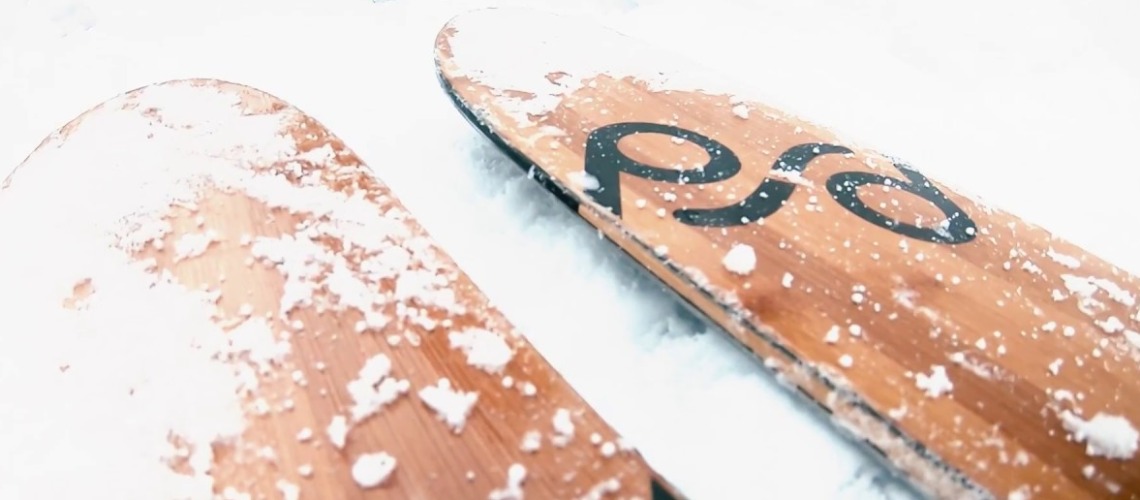 PFD Skis (Pure Freeride Design) has launched a brand new dedicated freeride week in the legendary ski area of La Grave, France from March 14-21, 2020.
The week is designed for like-minded skiers with previous off-piste experience that want to further improve their technique and mountain knowledge.
PFD Skis is for the first time running a dedicated freeride week that combines guided off-piste riding on its brand of British handmade skis in what is widely considered to be the 'mecca' of lift serviced freeride skiing in Europe.
La Grave is known as 'The Freeride Mountain' with its reputation for big lines and uncontrolled terrain that makes it a unique proposition for skiers in search of the ultimate freeride adventure. Taking place over a week during the middle of March, when snow conditions should be at their best, days will be spent taking advantage of the terrain in La Grave and other surrounding areas including Oisans and Italian Piedmont regions.
Founder of PFD Skis, Rupert Gammond, said: "The Week is all about sharing good times in the mountains with like-minded, passionate people - developing both technique and mountain knowledge through shared experience and intensive guiding. We'll be sharing the stories and experiences over a hearty meal each evening too. The objective each day will be to ski the best lines possible; so we'll have transport on hand, ready to chase storms and make the most of the huge variety of terrain in the surrounding areas. In one week you could easily ski some of the best and most memorable lines of your life".
Package details:
Dates: March 14-21, 2020
Price:including 7 nights accommodation in a renovated loft conversion in the heart of La Grave, continental breakfast, 3 course dinner including wine, 6 days full guiding with UIAGM mountain guides in La Grave and surrounding areas, all lift passes, transportation to surrounding ski areas, off-piste safety equipment, full PFD skis test centre to demo during the week.
Flights and airport transfers not included. Travel insurance with off-piste skiing required.
In 2012 Pure Freeride Design was born out of a young designer's passion for quality craftsmanship coupled with an equal passion for skiing.
PFD began its journey in a purpose built workshop, driven towards creating the perfect blend of materials, design, and a 'no gimmick' attitude to freeride skiing. Every detail is planned and executed to deliver the highest standards of performance and aesthetic, with zero margin for compromise.

At the heart of PFD is a dedication to the careful production of bespoke handcrafted skis; every set made to order for a limited number of passionate skiers each year. After finishing a product design degree, Rupert Gammond, founder of Pure Freeride Design, went straight to the mountains. Over the course of six seasons, both passions of creativity and freeride skiing merged together to produce fresh, purposeful designs with a pure, minimal approach.
The following two years were dedicated to development, using the best possible materials to create a range of prototypes. Working with contributors in Sweden, Japan, and France, Rupert built upon the success of the unique designs, shaping them into something truly original.
Looking ahead, PFD will remain faithful to producing individual and unique pieces, whilst also developing a wider choice of possibilities and options in freeride skis, always maintaining its values of true craftsmanship and quality.
Share This Article