Brilliant Season Kick-off For Snowboarders At Betterpark Hintertux For The 17th Hotzone.tv Park Opening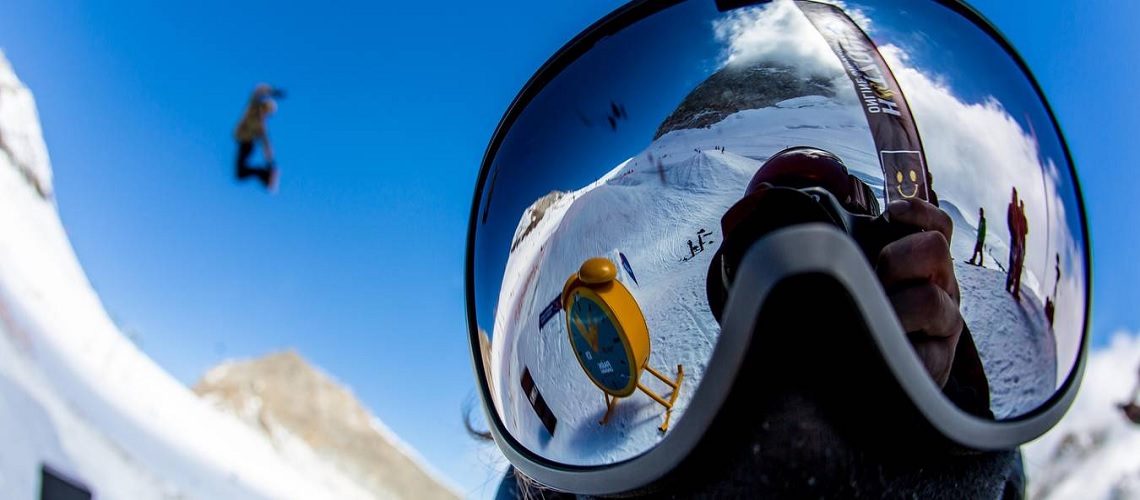 Under blue skies and best snow park conditions numerous freestyle-snowboarders returned to snow last weekend up at Hintertux glacier to finally get back on the board, which means the world to them. Traditionally the Hotzone.tv Park Opening Hintertux is the winter kick-off for snowboarders, the 17th edition this year took place from September 30th – October 3rd, 2021. An excellent park setup and good weather contributed to high spirits and motivated riders all around.
BETTERPARK HINTERTUX –

Wille Kaufmann (Firma betterparks) and his crew of shapers delivered an outstanding park. All riders were full of praise for it. For many it was the best setup they have ever ridden in Hintertux. The various jumps, rails and features and different line options for all levels made sure everyone participating had a lot of fun.

WERNI STOCK INVITATIONAL –

Zillertal local Werni Stock held the "Werni Stock Invitational" on Friday and many international riders followed his call. They all enjoyed the first Big Air session of the season and impressed with difficult tricks executed with much style. Kyle Mack (USA) convinced the judges most and received the "Best Overall Rider" award: "I have known about Werni's session for years and to be finally able to compete in it and actually win best overall was sick!" Moritz Amsüss (AUT) showed the best trick of the day – a backside 1620 – and grabbed the "Best Trick" award. Sebbe de Buck's flawless style on his board earned the Belgium rider the "Best Style" trophy. Annika Morgan impressed in the women's field, while Kuba Hrones (CZE) got voted "Best Rookie". Werni was over the moon: "This was the best Opening ever! I am so happy with the Invitational, perfect weather, perfect park, motivated riders and great vibes!"

CASH FOR TRICKS SESSION –

The SANE!Snowboarding crew hosted the "Cash for Tricks" session on selected rails and features at Betterpark Playground on Saturday. One more day the weather played along, and spirits were high when riders tried to outdo their competitors. Some pocket money was up for grabs for most creative, stylish, or difficult tricks. Among the riders joining was also Olympic medalist Stale Sandbech from Norway who was showing off his skill set on the quarterpipe during the session and impressed everyone watching.

KIDS SHRED –

More than 20 kids joined the "Kids Shred" and got coached by former Air & Style winner Marko Grilc, Ästhetiker veteran Steve Gruber and Wolle Beer. Photographer Markus "Fischi" Fischer was documenting the action and provided each kid with a personal Pleasure-Mag cover-shot. The whole gang invaded the pump track course in Finkenberg after riding with the guides from bikeguide.tirol. The young shredders demonstrated they are not only pushing on one board but also on two wheels.

WHAT ELSE WAS GOING ON?

The test-village located at Tuxer Fernerhaus was the place to be to check out and test the latest gear from the snowboard-brands onsite. A special visit to the Opening was paid by the Burton Adaptive Team, which used the opportunity to present their new mini video-series which will be released soon. An impressive and inspiring group of riders, who show all of us how to have the most positive outlook on life despite a disability.
Organizers are pleased with a successful Park Opening, which went down meeting all necessary Covid-19 regulations, while offering freestylers a perfect start into the new winter season. Mark the date for next year in your calendar already now, the 18th edition is planned from September 29th – October 2nd, 2022!
Share This Article