Braathen Gap As Slalom Season Begins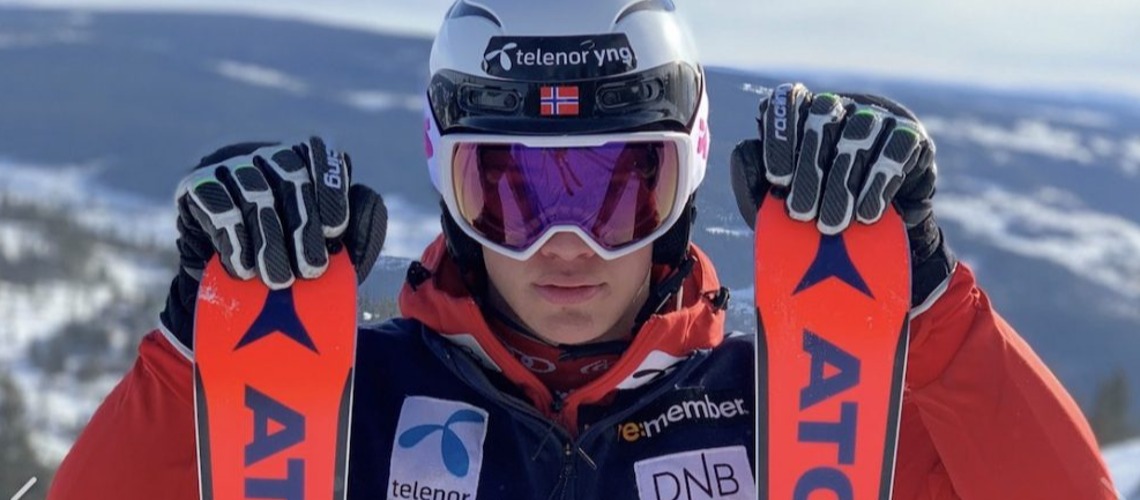 The men's slalom season gets under way at the high altitude of Gurgl, Austria on Saturday 18 November (10:45 CET) – without last season's slalom crystal globe winner, Lucas Braathen (NOR), who recently announced his shock retirement.
The brilliant 23-year-old stormed to last year's title, doing just enough in the final race in Soldeu to edge out his teammate Henrik Kristoffersen (NOR). In October, however, the buccaneering 'Pinheiro' decided he was going to quit the sport.
"I am a person that has always followed my own dreams and what makes me the happiest," he said. "I'm going to go on my little journey on my own now, to try to find out what my next journey is, and I'm so excited for that."
It's a surprise for the ski world, but the tour moves on: who will walk into the void created by the slaloming supremo?
Fired-up Kristoffersen favourite again
Fans had been relishing another Norwegian-on-Norwegian battle this winter in the technical disciplines, with young apprentice Braathen trying to unseat the wily old campaigner, his teammate and mentor Kristoffersen, again.
Instead, the biggest obstacle to Kristoffersen's recent dominance of this discipline has walked away.
The 29-year-old saw last term as one of transition: he was getting used to new equipment, upon which he still did some pretty special things. With all his technical tweaks made, he will start in Gurgl as heavy favourite.
Kristoffersen has been slalom World Cup champion three times – in 2022, 2020 (when he also won the GS globe) and 2016 – and has clocked up 23 career World Cup victories in the discipline during so far.
Over the last 10 slalom seasons, he has missed the small globe's podium only three times and always finished in the top six.
He's also the slalom world champion: in 2023, he took that title for the first time in Courchevel Meribel, producing one of the most sublime runs of his already-storied career.
The technically impeccable, detail-obsessed Scandinavian has lost none of his fire: that victory realised his ambition to become FIS world champion in both technical disciplines, as he explained on his blog, having claimed the GS title in 2019.
He's been beasting himself to even greater fitness all summer, too.
But there's always a target on his back: who might spoil his party, as Braathen did last season?
Veterans most likely to mount challenge
Men's slalom had for many years been dominated by two racers – the legendary Marcel Hirscher (AUT), followed by Kristoffersen – before Marco Schwarz (AUT) grabbed the 2021 World Cup title, and then Braathen looked to be injecting further new blood into proceedings.
It looks like the battle-hardened veterans are likely to foil any young guns this time around, however.
Schwarz can be a contender but it depends on his schedule. The 28-year-old Austrian is a gifted slalom skier – in 2021, he utterly outclassed the field.
But he's also a speed merchant these days, and has found success on the longer skis. The risk is that he becomes too stretched: last season he finished 13th in the slalom standings, the year before that he was 12th, while he found podiums in 2022/23 in the GS and super-G.
Whether he gets involved in this year's overall slalom tussle depends on how he starts: he will drop some events, based on results. "I am aware that all 45 races will not be possible," Schwarz said recently. "It makes no sense. But until Christmas I will race everything."
Recapture the spirit of '21 in Gurgl and he might fancy another shot at this crystal globe; start slowly and the shorter skis could get packed away for some of the new year.
More laser-focused on slalom will be 31-year-old Ramon Zenhaeusern (SUI). The six-foot-eight (2.03m) racer finished third in the slalom standings last season and in 2021, and has come fourth on two other occasions.
The big Swiss will definitely see this season as an opportunity to make that final leap to the top – and he's been tuning up in style over the summer, including trying out some 'seated waterskiing'…

Manuel Feller (AUT), also 31, is another talented racer who has often been there-or-thereabouts in the battle for the slalom crystal globe, without actually winning it. Likewise Loic Meillard (SUI) – a skier just as versatile as Schwarz, and improving year-on-year in the tech events.
Linus Strasser (GER) and Clement Noel (FRA) will also want to seize this chance to shine, while Alexander Steen Olsen (NOR) and Atle Lie McGrath (NOR) will keep the Attacking Vikings' charge going in the absence of Braathen.
Most of all, ski fans can expect excitement from the slalom in 2023/24: this was the most closely contested small globe last year and is highly likely to be so again this season. Bring on Gurgl.
Share This Article