Black Crows Announces Ski Sauvage Tour, Signs Callum Pettit And Michael "Bird" Shaffer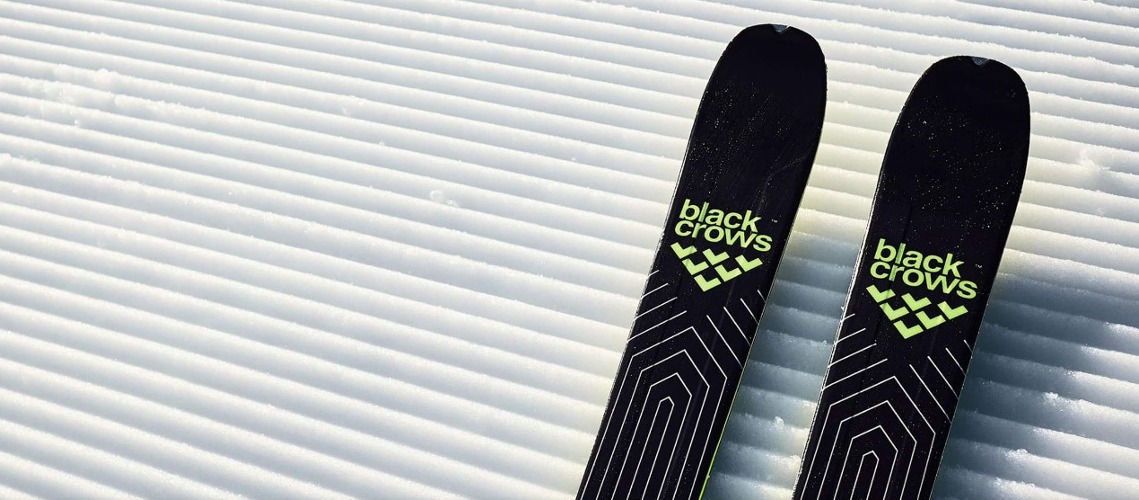 Black Crows is bringing back Ski Sauvage for the 2021-22 winter season.
"Ski Sauvage is skiing in all its joyous substance," says Giorgio Saviane, Black Crows, CMO . "It's the sharing, between amateurs and professionals, of turns and curves made on a surface of crystallized water; the pleasure of chasing spots on new skis in which to carve ephemeral geometrical tracks."
For winter 21.22, black crows will have two Ski Sauvage vans on the road, loaded with an array of skis from the all-terrain and big mountain collections. The vans will move around from ski area to ski area preaching wild skiing. Behind the wheels will be Pierre Guyot and Kevin Guri from Europe and Mikey Hovey from the United States.
"The Ski Sauvage tour is about sharing adventures and new experiences with friends," says Tristan Droppert, North American marketing manager. "It's a way of exploring new resorts, bringing people together and enjoying time together in the mountains."
Every week, from the end of November until the end of March, the location of the next Ski Sauvage will be announced in advance on Black Crows social platforms and website. Follow along at https://www.black-crows.com/.
The companu is also excited to announce freeskier Callum Pettit and Michael "Bird" Shaffer have signed black crows as their official outerwear sponsor, an extension of their existing plumage in hardgoods.
"We are very pleased to grace the bones of two of our long term crows in our cozy new tech apparel," says Tristan Droppert, North American marketing manager. "Both Bird and Callum have been with us for many years and to grow the product line and our outerwear squadron together feels right. Bird's gracefully savage practice in the North Cascades backcountry is a perfect testing grounds for the gear and our new Xpore membrane. Likewise, Callum's multifaceted and playful approach to riding snow in black crow offers a great opportunity for us to develop perfect kits for their needs."
Pettit is a Whistler-raised skier who has long been a standout in the big mountain scene and the world of freeskiing. He has achieved great success in the skiing media arena by winning two Powder Video awards and capturing audiences in an array of ski films that have been aired across the globe. He currently resides in Pemberton, British Columbia exploring the backcountry, picking out wild lines and charging on black crow skis.
"I live to ski so being a part of the crows team and joining up with them for apparel and hardgoods is an awesome opportunity," says Pettit. "Black crows outerwear is a great balance of style and functionality and the Xpore Freebird kit is already a favorite of mine – comfortable, lightweight and a great outfit to walk around the mountains in."
Bird is a freeskier from Washington who currently resides in the Methow Valley. He has spent the last 24-plus years exploring and skiing some of the most technical terrain in the PNW and the alps, in particular the terrain of the Chamonix valley. Bird has been featured in multiple Warren Miller Entertainment and other films, holds first descents on Rainier and in the North Cascades and continues to push the limits of skiing and speed flying.
"Being a black crow ambassador from the get go, I've watched the progression of the outerwear development from inception," says Bird. "In the past few seasons there have been huge strides both with the technical details and the style component of their products. With everything made in Europe, and the material leaning towards new environmentally sensitive fabrics, going full crow was a no brainer for me and opens up opportunities to go full wingspan."
Share This Article