Bern - One Helmet For Every Activity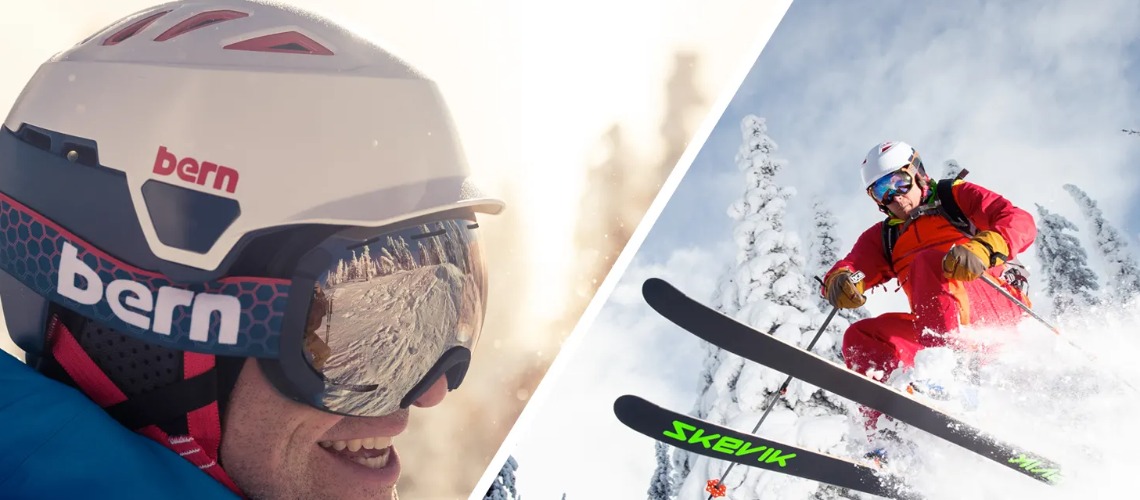 Inspired by all of the activities they love, family brand, Bern, strive to make high-quality products that are certified to protect you and your family whether your cycling, skiing, snowboarding, skating or scooting. Well known for their multi-sport helmets and with models available for adults, kids and preteens, the innovative helmet brand has a whole range of helmets on offer for the entire family that can be used year-round for all of your favourite activities.
Bern has rounded up some of their best all-season helmets. Simply add their signature summer or winter liners – depending on the sport you need it for and you're good to go.
Bern's Macon 2.0 Helmet updates the original silhouette of the classic Macon and brings new safety standards, trendy and timeless colours, and tech updates to the table. Lighter, safer and more comfortable, the Macon 2.0 is a brilliantly versatile helmet that's suitable for a whole range of activities, from scooting to skiing. Bern have taken the burliness and durability of hard-shell tech and put it in a super lightweight package. 20% lighter than Bern's original Macon, the Macon 2.0 weighs just 375 grams and gives you even more comfort and safety while being more portable and lightweight than ever. In addition, the Macon 2.0 has 12 vents to help keep you cool whatever activity you choose to use it for and is complete with MIPS Brain Safety System and is Quickmount Light compatible. The ribbed EPS liner and thinshell outer provide excellent protection and allow the Macon 2.0 to easily meet CPSC and EN testing standards, while the EZ-Fit system ensures you get the perfect fit. Bern's Macon 2.0 delivers all-season performance by adding one of the brands signature summer or winter inserts. So, whether your skating, biking, scooting or skiing the Bern Macon 2.0 should be your go-to helmet!
Bern's Watts 2.0 brings new technology to the brands classic legacy helmet, the Watts. The Watts 2.0 focuses on added comfort and protection, while keeping Bern's iconic low-profile and brim-style design. It is lighter weight, weighing around 350 grams, with improvements made to the EPS structure, boasts 11 vents with enhanced airflow throughout the helmet, and features Bern's compass fit system allowing you to 'dial-in' on your perfect fit. Similar to the Macon 2.0, The Watts 2.0 is the perfect all-season multisport helmet and can be used all year-round by easily swapping out the summer liner to the winter knit. The Watts 2.0 is complete with MIPS Brain Safety System and is compatible with Bern's Click-Mount light that integrates directly into the helmet and lasts up to 10 hours, is water resistant and has three different light settings (steady, flash and pulse).
Bern's Bandito helmet is a purpose-built multisport helmet for pre-teens that has been inspired by the brands iconic brimmed Watts helmet. The Bandito might be a junior helmet, but it still easily meets CPSC and EN safety standards, so parents can rest assured knowing that the kids are well protected! Like both the Macon 2.0 and the Watts 2.0, this all-season helmet can be fitted with Bern's signature seasonal liners, meaning that you only need one helmet for both summer and winter sports. Perfect for active kids that like try everything out. EPS thinshell technology utilises a lightweight but sturdy construction that has been certified to protect during a whole range of activities and combined with MIPS Brain Protection System for added protection, 10 vents for breathability and Bern's Crankfit lightweight dial fit system there is no sacrificing style, comfort or protection.
Share This Article