Barbie Honours Kelly Sildaru With A One-Of-A-Kind Doll In Her Likeness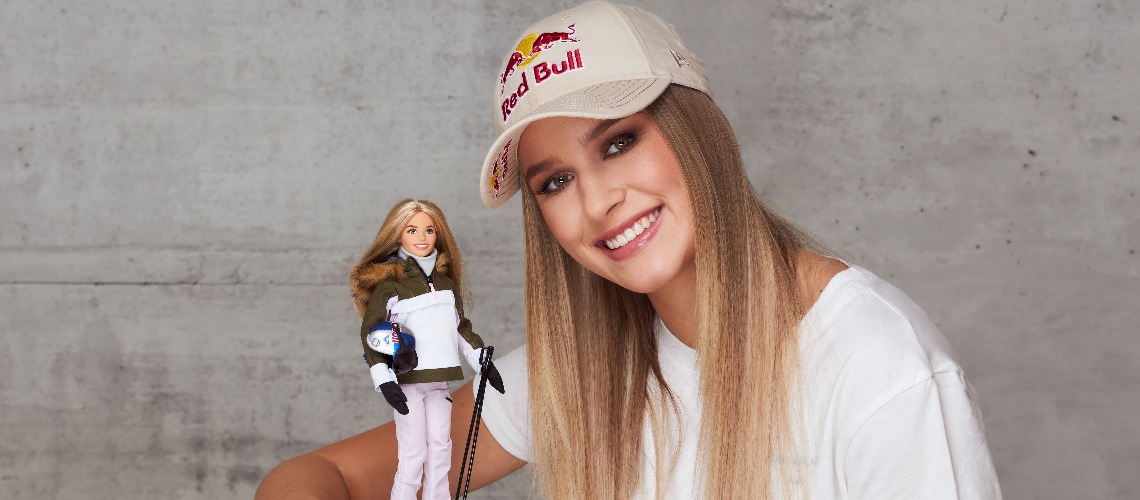 Barbie, the world's #1 global toy property, announces freestyle skier Kelly Sildaru as Estonian 'Barbie Role Model' for her achievements in the sports field. This is part of Barbie's Dream Gap project, which aims to help girls build self-confidence through positive role models.
Kelly Sildaru is an Estonian freestyle skier. She is a 2022 Beijing Winter Olympic bronze medalist in slopestyle, World Champion in halfpipe and a 10-time X Games medal winner.
In 2022, Kelly Sildaru won her first FIS World Cup slopestyle title and took home a coveted crystal globe. She is the first Estonian freestyle skier to win a medal at the Winter Olympics and the first to win a medal at Winter X Games. Kelly is also 6-time Junior World Champion.
In 2016 Kelly became the youngest gold medalist at X Games. Kelly has been named Estonian Young Athlete of the Year five times and the Estonian Female Athlete of the Year once. She has also won a high Estonian state award, the Order of the White Star, 3rd class.
The Barbie Role Models project highlights positive role models to inspire young girls to dream big. Only a small number of inspiring women are selected each year for this global project launched in 2018. This year, Barbie chose Kelly Sildaru, due to her significant achievements in her field and her passion for skiing, which make hera great role model for the next generation of girls. Kelly was positively surprised and grateful by Mattel's honor.
"I think that every little girl could and should dream big, because the dreams behind which there is proper preparation and work will most likely come true. I hope that through my doll I will encourage little girls to do more sports, especially skiing." said Kelly Sildaru. The One-Of-A-Kind Barbie doll on Kelly's likeness is not for sales and will be gifted to Kelly.
Honouring female role models is one of the ways the Barbie brand is working to close the Dream Gap; the time when girls start to doubt that they can be anything. The Barbie Dream Gap Project is an ongoing global initiative that aims to give girls the resources and support they need to continue to believe that they can be anything.
According to Tiina Karjahärm, a representative of Barbie Estonian distributor Rimonne Baltic OÜ, "Sports and physical activity are a great way to increase girls' self-confidence and resilience, helping them to become healthy and happy young women. Unfortunately, the international research shows that by the age of 14, girls drop out of spots at a rate which 6 times greater than the boys. And, here comes Barbie to remind every girl that they can be anything and encourage them to never stop believing on their dreams following Kelly's example!"says Karjahärm. "Kelly was chosen for the project because she is the best in her field. Over the years, she has had to overcome fears and obstacles and, with her determination, willpower, and joy, is the best example for little girls to give them the passion and support to make their dreams come true."
Sidaru added "The doll is really like me - I was really scared when I first saw it. It is unusual to see yourself in a smaller version that does not move or speak. The biggest similarity is that he has exactly my ski clothes, the same helmet, the same hair, the face and of course the skis. Mattel has also considered my partners and used original brands to make the doll - Faction, Red Bull and Roxy."
As a brand that inspires the limitless potential in every girl, Barbie is dedicated to honouring female role models from around the world. Barbie has highlighted the boundary-breaking stories of more than 60 historical and modern-day role models from diverse backgrounds and fields to help inspire the next generation to believe they can be anything.
Previous Role Models recipients include Champion Skateboarder Sky Brown, tennis player Naomi Osaka, US screenwriter, TV director and TV producer Shonda Rhimes and many other world-famous role models.
Share This Article