Axamer Lizum: New Hoadlbahn Goes Into Operation At The End Of November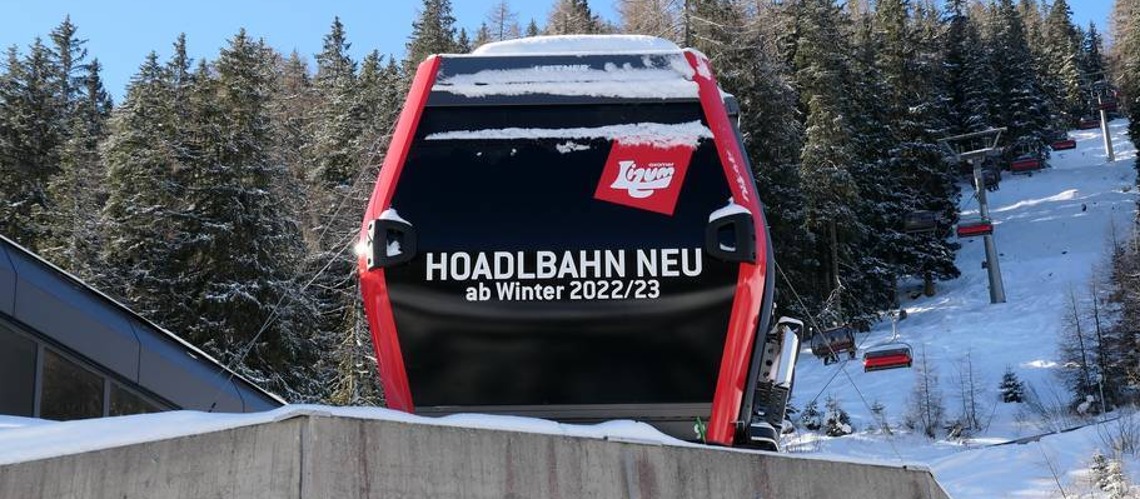 On November 26th, 2022 the time has finally come - the new Hoadlbahn will go into operation after only 7 months of construction!
Technical details:
Manufacturer: Leitner
10-person gondola (EUB) with 75 gondolas
Transport capacity 2,800 people/h
Speed: 6m/s
Driving time: Section I 3:17 min / Section II: 2:38 min
Rope length section I: 1,185 m / section II: 950 m
Valley station: 1,560 m / middle station: 1,981 m / mountain station: 2,340 m
Total difference in altitude: 780 m
3 chairlifts were removed: Hoadl I (2-seater chairlift, fixed, built in 1963), Hoadl II (2-seater chairlift, fixed, built in 1991) and Schönboden (4-seater chairlift, detachable, built in 1991), ie a total of 44 lift supports. In addition, all buildings and lift support foundations were removed and the areas were renatured.
18 lift supports were newly erected, which blend in very nicely with the landscape, ie net there are now 26 fewer supports in the terrain!
Share This Article