Are 2019 ISO-Certified As Sustainable Event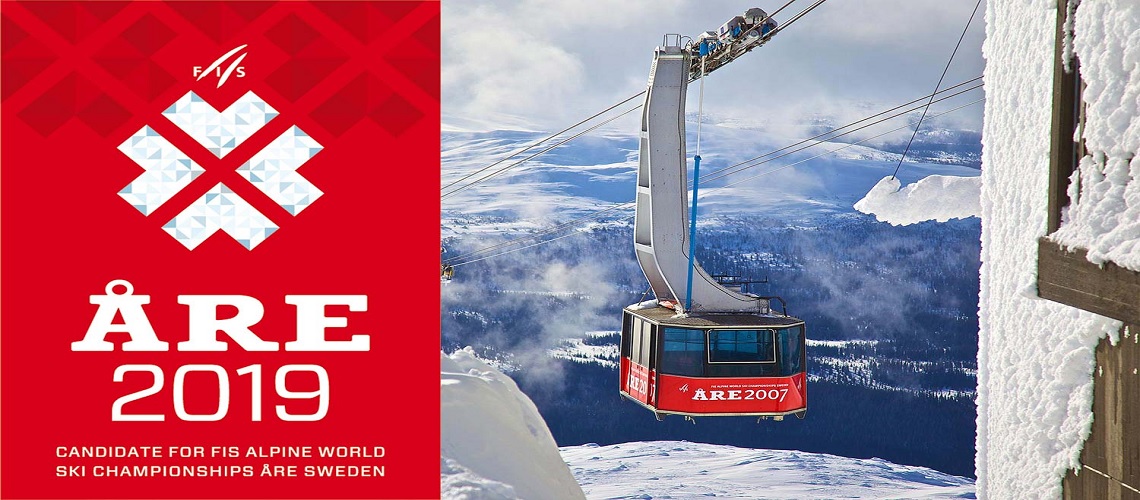 The FIS Alpine World Ski Championships 2019 has been certified based on the international ISO 20121 standard for sustainable events.
"The certification covers the planning processes and enables all Arestaff and stakeholders to implement sustainable practices across the Championships," said Niklas Carlsson, CEO of Åre 2019.
The FIS Alpine World Ski Championships 2019 will take place in Åre from 4th-17thFebruary 2019. From the very beginning, the Championships organisers have emphasised the importance of respecting the environment and putting sustainability at the core of all planning.
In the course of the last year, the organisers have been audited by RISE – Research Institutes of Sweden. The results are just in, and Åre 2019 has been certified based on the international standard for managing sustainable events, ISO 20121.
"Åre 2019 meets all the prerequisites to carry out a sustainable event. Indeed, we found Åre 2019 to be an event with a truly holistic approach to sustainability from start, including the social, economic and environmental perspectives," said auditor Anne Zetterqvist at RISE.
The ISO 20121 standard provides event organisers with a process that enables the implementation of sustainable working methods organisation-wide through goal-setting, on-going follow-up and constant improvement. Åre 2019 has been able to leverage the working methods prescribed by the certification to incorporate environmental, environmental and social considerations into their preparations across all areas of event planning and to engage their stakeholders.
"The standard has helped us ensure that across our organisation we work consequently and in structured fashion toward the sustainability goals we have set ourselves such as being the first Fossil Fuel Free World Championships ever. It also provides us handy tools to engage our suppliers, cooperation partners and other stakeholders and activate them in the work toward meeting our sustainability goals", explained Niklas Carlsson.
RISE – The Swedish Research Institute considers Åre 2019 to be an important channel for reaching out to winter sports fans and followers on questions related to sustainability and the environment.
"The FIS Alpine World Ski Championships 2019 are expected to reach some 700 million TV viewers and attract 120 000 visitors to Åre. As such, the event is an excellent platform to increase awareness about sustainable development and to educate large numbers of people about topics such as climate change", said Anne Zetterqvist.
Share This Article