Adelboden - Schwarz Takes first career World Cup slalom win, Strasser Second, Brit Ryding Third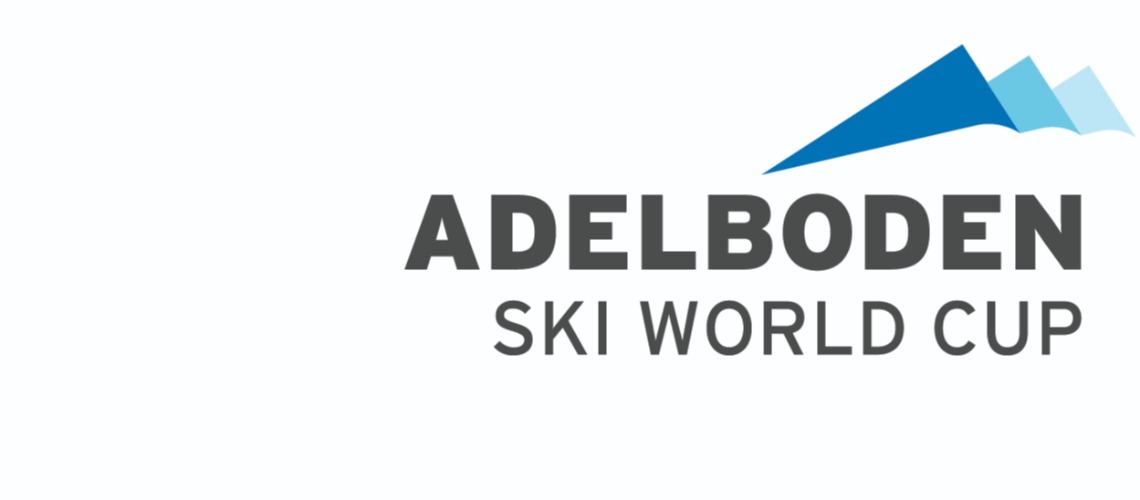 If anyone had placed a bet today's podium before the Audi FIS World Cup slalom race in Adelboden, they would be a rich person.
On another sunny day in Switzerland, the tough Chuenisbärgli hill tripped up man after man, with many athletes skiing out or hiking to finish. Marco Schwarz of Austria was the winner of the day with Linus Strasser of Germany in second. British skier Dave Ryding took his third career podium in third place.
Schwarz had been the long-suffering bridesmaid in the slalom standings, with seven previous podium finishes in the discipline, but never being able to find the way to the top step. Before today his only World Cup victories came in one Alpine Combined race in Wengen in 2019 and the City Event in Oslo the same year.
But today, when much of the field struggled with the second run set, it was Schwarz who turned in the technically sound run needed to come out on top of the standings.
Meanwhile runner-up Strasser is showing that when it rains it pours. After never having earned a World cup slalom podium in his career, he now has today's second place finish to add to his victory in Zagreb last week.
Rounding out the podium was veteran Dave Ryding. The lone British entry in most races, Ryding is a familiar face on the tour, but not the podium, where he has earned just one other World Cup slalom top-three finish in his long career, which came four years ago. Ryding was clearly elated with his top-three finish.
Despite excellent conditions and perfect weather, many of the top-30 struggled in the second run, with nearly a third of the field making major mistakes or failing to finish all together. The famed 'Ziel Hang' in Adelboden, the steep last pitch of the course, was what ultimately made the difference for those sitting in the top-10, with many making costly mistakes.
Clement Noel (FRA) was in the lead after the first run, but lost a lot of time on the Ziel Hang and finished in eighth place. He fared better than his teammate Victor Muffat-Jeandet (FRA), who sat in second place after the first run, but was one of the many who made a major mistake on the upper portion of the course and fending in last place of those who crossed the finish line.
American
Luke Winters scored his first FIS Ski World Cup points of the 2020-21 season in the Adelboden slalom, finishing in 22nd.
Winters had a solid first run showing and sat in 20th going into second run. But like so many men in the race, Luke went down on his hip on the pitch. However, he stayed cool and didn't let the mistake affect his skiing, continuing to race and make it to the finish. This was the first time Luke scored World Cup points since the Adelboden slalom last year where he finished 26th, and was his fourth career points score.
"It was a good day for me," said Winters. "I was fast here last year on the first run as well and so I knew where I needed to take the speed and where I need to be smart. I thought I executed my plan well that first run. What I've been focusing on in training is being athletic and loose and that's how I skied first run."
Ryan Wilson, the men's World Cup slalom coach agreed with Luke that it was a good day and that this is a step in the right direction for the slalom team. "Big win today for U.S. slalom," said Wilson. "We have a belief that we are coming to more results that we haven't had yet. This definitely helps."
Rounding out the Land Rover U.S. Alpine Ski Team, Jett Seymour just missed second run, finishing in 34th. Ben Ritchie also did not qualify for second run. But the guys are getting closer. "Jett and Ben have both been skiing incredibly fast in training," said Winters. "It's just a matter of time before they do it. Looking forward to that. It happened to be me today, but it's going to happen soon with all of us."
The results are starting to come in because of how hard this team is working—both physically and mentally. And fans should start expecting to see more second runs from this crew.
"We had an absolute reset in the approach to racing and the way that we were training coming into this from Zagreb," said Wilson. "We changed the mentality of going fast and letting your athletic ability come out. These guys are three freakshow athletes, so if they're trying to go as fast as they can and making recoveries, that's way better than trying to control everything that doesn't play to their strengths."
Share This Article