Accolades And Honours Keep Rolling In For Chloe Kim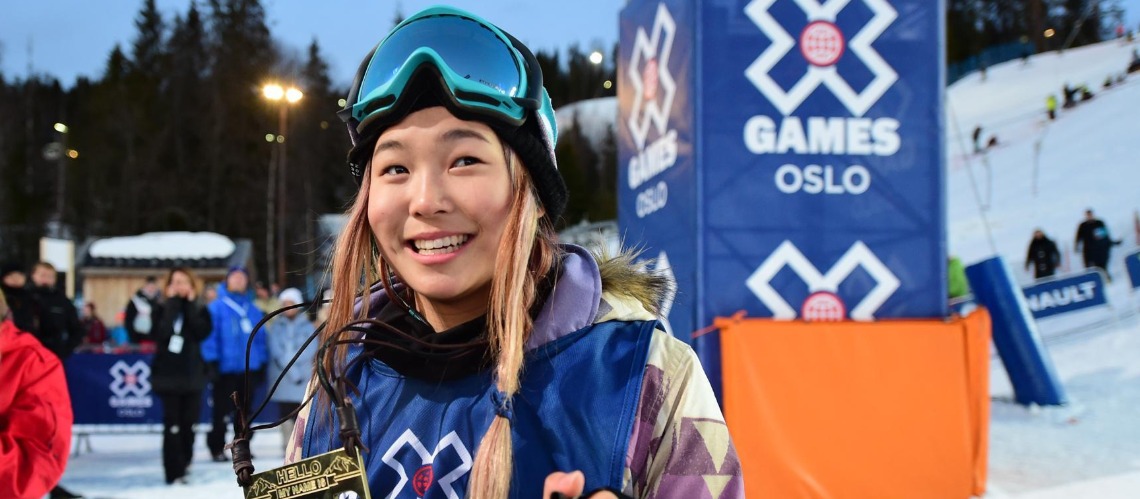 Though she announced she'll be taking a break from competition and sitting out the 2022/23 season after her history-making halfpipe gold medal at the Beijing 2022 Olympic Winter Games last season, the accolades continue to roll in for the USA's Chloe Kim, as the 22-year-old was named one of Glamour Magazine's "Women of the Year" on Friday.
In an extended interview with Glamour, Kim discussed a wide range of topics, including what it means to become the first woman ever to win two snowboard halfpipe golds, dealing with the pressure and expectations that come along with being one of the world's most recognised athletes (as well as managing the mental health issues that can result from such monumental expectations), and her women-focused multimedia company Togethxr.
And though in the interview Kim also discusses an urge to pursue an acting career at some point in her future, she also assures Glamour that she'll be back on snow in the not-too-distant future and gearing up for the Milano-Cortina 2026 Games, where she'll be looking to lock down a never-been-done halfpipe gold medal three-peat.
The Glamour honour isn't all that Kim has going for her right now, either, as she's also been nominated for the prestigious AAU James E. Sullivan Award for her accomplishments in 2022.
A breakdown of what the AAU James E. Sullivan Award represents from their website:
The AAU Sullivan Award honors the outstanding amateur athlete in the United States. It has been presented annually by the AAU since 1930 as a salute to founder and past president of the Amateur Athletic Union, and pioneer in amateur sports, James E. Sullivan. Based on the qualities of leadership, character, sportsmanship, and the ideals of amateurism, the AAU Sullivan Award goes far beyond athletic accomplishments and honors those who have shown strong moral character.
(Vote for Chloe Kim HERE)
Past winners of the AAU James E. Sullivan Award include Simon Biles in 2021, as well as the likes of swimmer Michael Phelps, football player Payton Manning, athletics legend Florence Griffith Joyner, and so many dozens of others dating back to 1930. To see a snowboarder even nominated amongst so many sporting legends shows how far the sport has come, indeed.
So while it's too bad (though understandable) that we won't get to see Chloe Kim dropping in on the World Cup in 2022/23 or seeking to defend her World Championships title at the Bakuriani 2023 FIS Snowboard, Freestyle and Freeski World Championships in February, through her success and achievements off the snow the halfpipe GOAT continues to inspire.
Share This Article