686 x Nikwax Partner On Product Care For Outerwear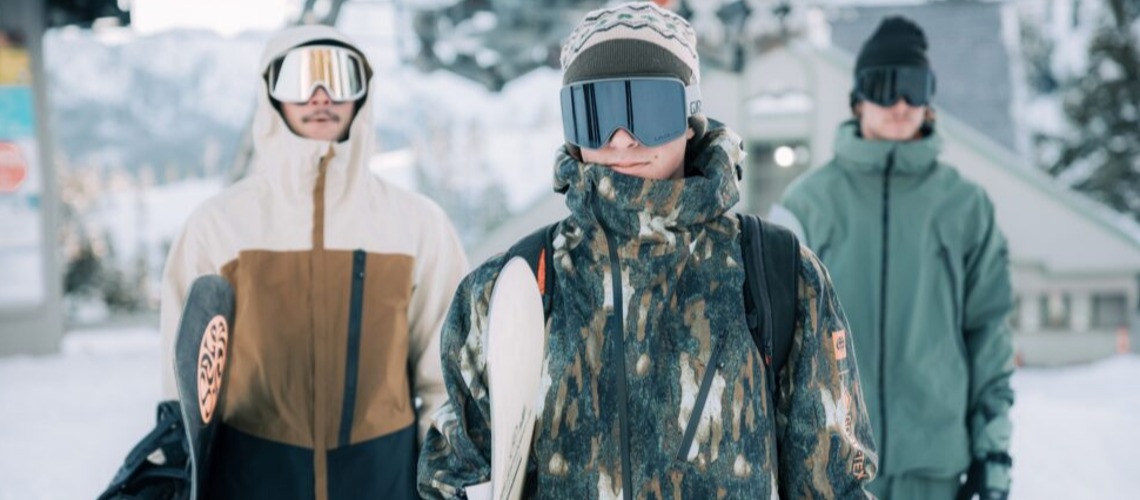 Nikwax and 686 announced a new partnership whereby 686 will offer customers samples of Nixmax's Tech Wash when they purchase gear through its site timed with the launch of its 2023/24 outerwear collection.
"As part of our commitment to sustainability, we're responsible for making sure the goods we produce perform to their fullest potential for the longest time possible. A dedicated partnership with Nikwax supports this commitment. Their PFAS-free aftercare products empower our fans with simple solutions to extend the performing lifetimes of their 686 outerwear investments while doing so in an environmentally responsible way that aligns with our key sustainability pillars. We're looking forward to educating our fans about these solutions and bringing product care to the forefront," said Jake Moyer, customer experience manager at 686.
Born in the city and raised in the mountains, 686 is a direct product of a thirst for innovation combined with an open mind constantly searching for a way to alter the outcome of the future. Everything we do is based around people, passion and purpose with the goal to build the best performance products for our active-minded community. 686 is an independent, minority owned and Climate Neutral Certified technical apparel brand with deep roots in Snowboarding and Skiing for over 30 years.
"Helping outdoor gear perform better and last as long as possible is the foundation of our business," said Brian Davidson, president of Nikwax North America. "Since our founding in 1977, we have focused on developing easy-to-use, high-performing PFAS-free solutions that help people extend the life of their outdoor clothing, footwear and gear. We are thrilled to partner with 686 on educating their customers about the importance of product care.
Founded in 1977, Nikwax is the trusted global leader in environmentally safe cleaning and waterproofing solutions that extend the performance life of outdoor clothing, footwear, and equipment. The brand also supplies top-performing PFAS-free hydrophobic down and DWR applications for outdoor brands. Nikwax's 45-year commitment to clean chemistry means never using PFAS or aerosols, and not testing on animals. Its product line is water-based and non- persistent, and all product bottles and lids are made from 100% post-consumer recycled plastic that can also be recycled. Nikwax has carbon balanced all 45 years of its operations and became an employee-owned trust in 2022.
Share This Article