54th Zillertal Steinbock March/Run will take place again in Ginzling on August 20, 2022.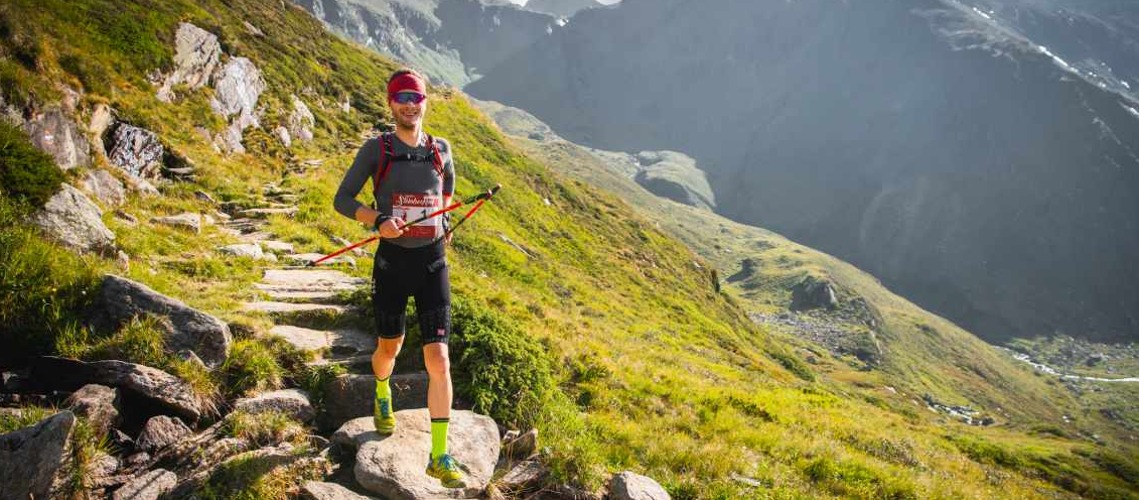 On August 20th it's that time again: The traditional Ibex March/Run takes place for the 54th time in the mountaineering village of Ginzling. Also this year the rush for the starting places was great and both competitions were booked out immediately.
The unique mixture of sporting challenge, breathtaking mountain scenery and professional organization have meanwhile made the event a fixed institution in the Tyrolean sports summer. The Zillertal Steinbock March with its younger brother, the Steinbock Run, attracts numerous athletes to take part every year. "We are very pleased that we can again welcome many familiar faces among the participants," says Rudolf Klausner (Mayor of Ginzling). "Thank you to all the volunteers, the Ginzling fire brigade and everyone involved for their patience and commitment."
As early as 5 a.m. in the morning, the first hikers set off to complete the route. The facts speak for themselves: 30 kilometers, 1,871 m ascent, 1,613 m descent - that is the Zillertal Steinbock March in the mountaineering village of Ginzling. Through the idyllic Floitental with the Tristenbachalm and the Steinbockhaus, it goes at dizzying heights over rocks and ladders to the Mörchnerscharte at 2,870 m, on to the Berliner Hütte, via the Grawandhütte and the Klausenalm to the desired destination at the Breitlahner alpine inn.
This strenuous march is very popular with young and old. At 05.30 the runners start and cover the same distance. Colorful supporting program at the festival site Life Radio Tirol will create a good atmosphere with its summer tour at the festival site. In addition, a "Zillertal Granat Ralley" awaits both young and old visitors with many exciting stations such as climbing on the climbing tower, identifying stones and much more. In the late afternoon, the "Kasermandl Duo" entertains the audience with hearty live music. After the festive parade of the Bundesmusikkapelle Ginzling around 6.30 p.m. at the festival site, the award ceremony will take place.
Admission to the entire supporting program is free. To stay updated Especially in times like these, it is important to be up-to-date. The organizers provide all updates immediately via their website www.zillertaler-steinbockmarsch.com and on the social media channels (facebook.com/steinbockmarsch and Instagram).
Share This Article