4 Volcanoes In 4 Days: Mabey Ski To Support Protect Our Winters In Japanese Climate Awareness Adventure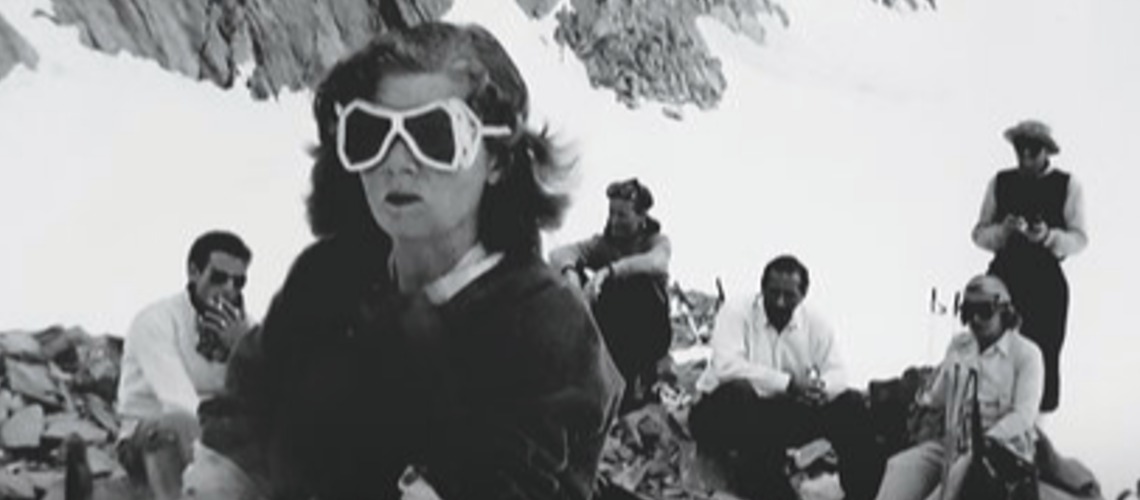 Mabey Ski is supporting Protect Our Winters UK (POW UK) during a 4-day challenge in Niseko, Japan, in partnership with Niseko Photography. Thirty adventurous, self-motivated skiers and snowboarders will hike dormant volcanoes, tackle steep terrain, and push their physical, mental and emotional limits in a bid to to raise awareness for climate change.

Mabey Ski has become increasingly aware that travel-related activities account for approximately one tenth of the world's carbon emissions, and the relationship between climate change and tourism is twofold.
Through inside knowledge and expertise Mabey Ski creates an exciting new style of winter holiday that offers far more than just slopes and a lift pass. Inspiring guests to dig deeper and discover the real heartbeat of a location through its local culture and experiences.

Mabey Ski was founded in 2017 by Nickie Mabey, who follows four generations of Mabey skiers dating back to 1912. It was Nickie's fearless, thrill-seeking great-grandmother, Dorothy, who first hit the slopes of Adelboden a century ago on 230cm wooden skis, igniting a family passion for snow, style and adventure.

Mabey Ski is making it their mission to help POW ensure our winters are here for many generations to come - climate change is already happening, so it's time to act now.

Founder and CEO, Nickie Mabey said: "Climate change is real and as passionate snowsports-enthusiasts within the travel industry, it's essential that we act now in order to protect our planet for our future generations. We all need to become more conscientious and encourage more responsible travel in whatever way we can."

As skiers and snowboarders come together from around the world to take on Niseko's famous volcanoes, Mabey Ski will be offsetting participants' carbon footprint by engaging in a tree-planting project with POW's partner, Mossy Earth. In addition to carbon-offsetting, the challengers will be swapping carbon-emitting chairlifts and snowcats for touring skis and split-boards where possible during the expedition.

With the help of professional photographers and videographers, the challenge will be documented and shared with a wide database to help the snowsports community and other travellers realise their impact on our world and our winters and to encourage them to do something about it.
Protect Our Winters (UK) - POW (UK) is the leading climate advocacy group for the winter sports community.
Founded by professional snowboarder Jeremy Jones in 2007, Protect Our Winters turns passionate outdoor people into effective climate advocates. POW leads a community of athletes, thought pioneers and forward-thinking business leaders to affect systemic solutions to climate change.
Sneak preview of day 4
On the final day of the challenge, we'll be tackling the tallest volcano in Niseko – Mt Yotei. Not only is it the largest of Niseko's vast volcanic terrain, it's also the most dramatic – and the most difficult. It requires a high level of fitness and takes around 4-6 hours to reach the summit. And for those who want to up the ante – if the conditions are right – you can ski into the volcano's crater at the top. Having said that, once you get down, you'll have to climb back up… and then ski all the way back down!
The Details
Dates: 24 – 29 February 2020. Price per person: ¥290,900.00 (£2,150.00) including, shared accommodation in Niseko based on twin-share, daily transport to and from the mountains, professional guides and photographers each day (one guide per 4 guests), professional videographer capturing the challenge, onsen excursion, daily meals, lift pass for first day of side-country skiing/riding, touring and avalanche safety briefing, all photos and video footage provided within two weeks of the challenge.
www.mabeyski.com/four-volcanoes-in-four-days
HIGHLIGHTS:
Skiing/riding fresh powder on stratovolcanoes and lava domes
Guided touring and split-boarding
Bathing in mountainside onsen
Après evenings and sake tasting
Dining at traditional Japanese izakayas
Meeting other passionate skiers and snowboarders
Final POW fundraising party in Niseko (open to the public)
Professional photos and video footage
Welcome pack

ADD ON'S:
Airport transfers
Ski touring and split-board rental
Avalanche equipment (beacon, probe and shovel)
Trip extension (e.g. extra ski/snowboard days, city break in Tokyo/Kyoto)

EXCLUSIONS:
Flights
Personal expenses

NOTE: Open to confident skiers and snowboarders who are fit and self-motivated. Each participant will be tasked to raise a minimum of £500 for POW UK.
Share This Article