TITLIS SnowXpark Expands Its Offer With MoonBike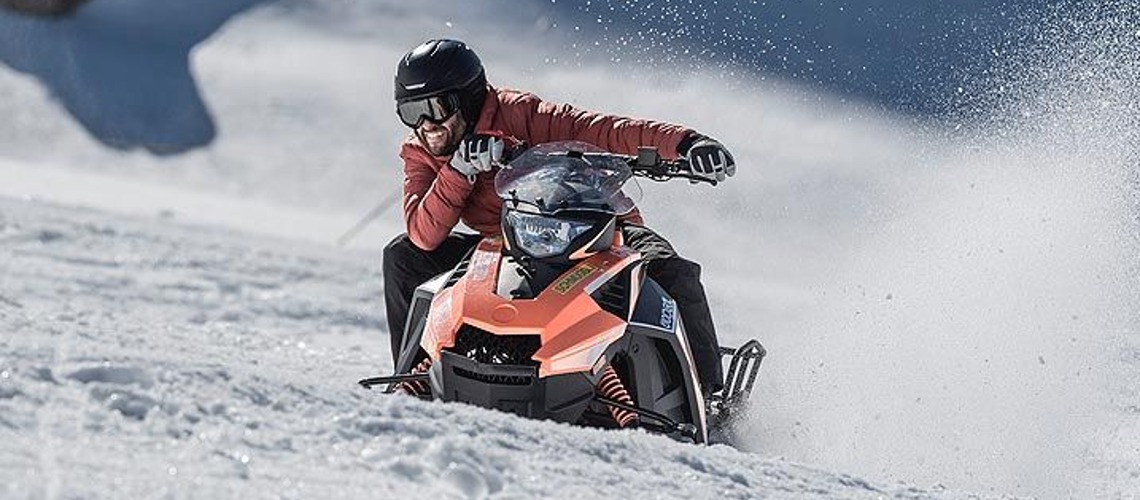 Starting this winter, the TITLIS SnowXpark will have a combination of e-Snowmobile and MoonBike fun that is unique in Switzerland at the same location. The Moon Bikes are the first snow bikes in the world that are fast and, above all, quiet, electric and environmentally friendly.
The MoonBikes offer a new way to explore nature and shred through the snow. Thanks to their size, ultra-light weight and low center of gravity, the electric snow bikes are very easy to ride and enable an extremely quick start.
The TITLIS SnowXPark has been offering electric snow mobility since 2010, making it the pioneer in the Alps. At that time, Silvan Studer helped develop the first e-Snowmobile and thus created a world first: "I was aware that the silent and environmentally friendly operation of the e-Snowmobile is perfectly suited for sustainable winter tourism. The MoonBike is also a world first and a very exciting addition to the range.»
e-Action in the snow
The new driving fun in the snow with e-Snowmobile and MoonBike is unique in Switzerland. You can push your limits on various closed circuits in the TITLIS SnowXpark on Trübsee and drift around the tight curves with a lot of physical exertion.
You drive like on a kart track, the longest lap is about one kilometer long. The electrically powered snowmobiles and moon bikes are exciting for all adults who like to have fun in the snow, including non-skiers. The action-packed ride is a particularly great experience for team events.
The TITLIS SnowXpark is located at 1800 meters above sea level in the middle of the Engelberg-Titlis ski area. The park can be easily reached by cable car and a 5-minute walk from the middle station. The e-Snowmobile and MoonBikes can be rented here.
Share This Article