World Pro Ski Tour Announces 22-23 Schedule, CB Sports & Funkaway As Sponsors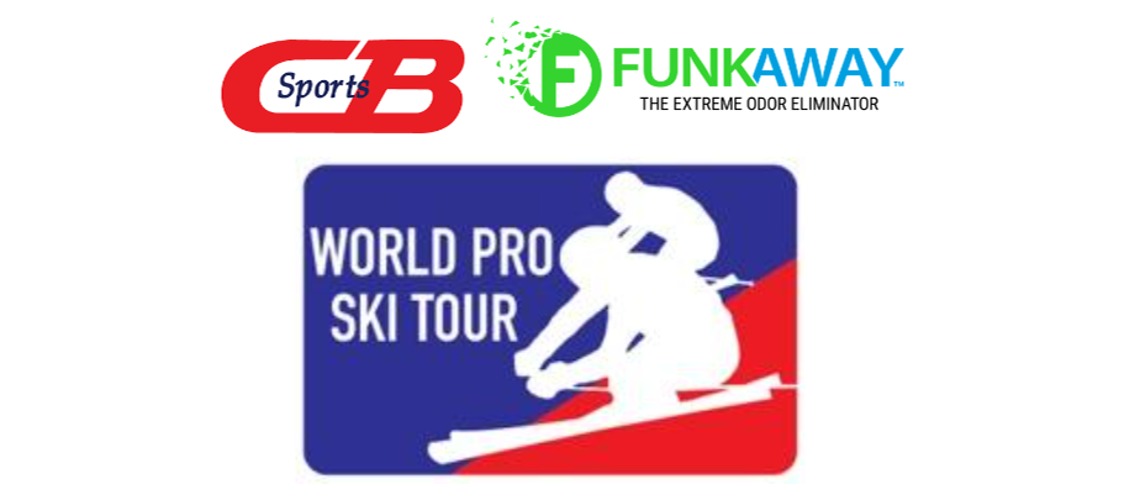 The World Pro Ski Tour (WPST) announced today the 2023 season schedule, which will include super slalom and giant slalom events for men and women across the United States.
New in the 2023 season, the World Pro Ski Tour will offer equal races for men and women, totaling sixteen races for the projected season. Men and women on the Tour already competed for equal podium prize money and now both genders will have equal opportunity for the WPST's signature televised and live-streamed races.
"The World Pro Ski Tour continues to grow and improve for our athletes and fans," says Jon J. Franklin, WPST CEO. "Alongside our amazing Tour partners, we are excited to visit incredible resorts around the country to hold our races, including in the City of Steamboat Springs' Howelsen Hill, a weekend of racing in a historic Tour location in Bear Valley, CA and of course Ski Taos for the 2023 World Championships."
2023 WORLD PRO SKI TOUR SEASON
Jan 5-7

City of Steamboat Springs' Howelsen Hill, Colorado

Feb 9-12

Bear

Valey

, California

Mar,

2023

East Coast, TBD

Mar 30-Apr 1

World Championships, Ski Taos, New Mexico
All Tour stops will feature four races; two men's and two women's, all of which are televised on CBS Sports Network and live-streamed on FloLive.tv. Fans can also follow behind-the-scenes action of racers on the WPST with the award-winning 'Life In Between Gates' docuseries, that appears on NBC Regional Sports Networks, OutsideTV, AT&T Sports, Amazon Prime and more. Regular tour participants include two-time Olympic gold medalist, Ted Ligety;World Champion, Olympian and U.S. Ski Team Member, Paula Moltzan; World Champion and Olympic silver medalist, Linus Strasser; 2023 Women's Tour Champion, Tuva Norbye; 3-time Men's Tour Champion, Rob Cone and many more of the world's top ski racers fighting for equal podium prize money.
The World Pro Ski Tour (WPST) and CB Sports also announced that CB Sports, a longtime brand in the ski industry, signed a sponsorship as Official Technical Apparel Partner of the WPST. CB Sports is now part of the Vertical Brands family and is relaunching with updated styles and new performance technology.
CB will outfit all Tour staff, board members and executives on the snow beginning with the 2023 season and will provide additional support for other WPST partners upon request. The partnership will also include a line of branded WPST apparel made available for purchase by Tour supporters and fans.
"We are excited to be a part of the WPST and its efforts to become the leader in dual race ski racing once again", say Christopher Neary, Vertical Brands CEO. "Much like CB Sports, the WPST has great history in the industry and by working together the two should provide our fan base with a great feeling of nostalgia that they once knew and loved!"
The CB Sports brand was born form Charles Bird (CB) Vaughn, Jr, a ski racer and world-record holder who first revolutionized ski pants, then expanded into a colorful line of ski outerwear. Now under the leadership of Christopher Neary, a veteran in clothing brand production, CB Sports will bring back the catalog of signature colors and designs from the eighties, paired with better fabrics and performance technology available today. These will be put to the test on the snow at the World Pro Ski Tour.
"CB Sports is an iconic brand that was all over the historic Pro Tour, outfitting the best athletes," says Jon Franklin, CEO of the WPST. "Like the Tour, CB Sports has undergone a resurgence, and we're so excited to be partners along the way."
Finally, the World Pro Ski Tour (WPST) and FunkAway, announced a partnership for the upcoming 2023 season of professional ski races. This marks FunkAway's initial foray into professional ski racing.
FunkAway is a line of extreme, odor-eliminating products that tackle the strongest of odors, including sports equipment, ski boots and more. Alongside FunkAway this season, the WPST will offer an expanded race calendar, including men's and women's races. Regular tour participants include two-time Olympic gold medalist Ted Ligety, Olympian and WPST World Champion Paula Moltzan, three-time WPST Overall Champion Rob Cone and many other decorated racers.
"Whether you're a world class racer or just spending a day on the slopes with your kids, we've all dealt with stinky ski boots; FunkAway offers the best solution I've found," says Jon Franklin, CEO of the World Pro Ski Tour. "The World Pro Ski Tour is excited to partner with FunkAway."
"This is all beyond exciting," says Scott Wood, EVP, Chief Operating Officer of FunkAway. "We're absolutely thrilled to be partnering with the World Pro Ski Tour and can't wait to watch this incredible group of athletes tear it up on the slopes."
FunkAway will join the World Pro Ski Tour this season and share their full line of extreme odor eliminators – great for skiing and more – to racers and fans alike.
Share This Article