Superfeet Introduces Adapt Hike Max Insoles To The UK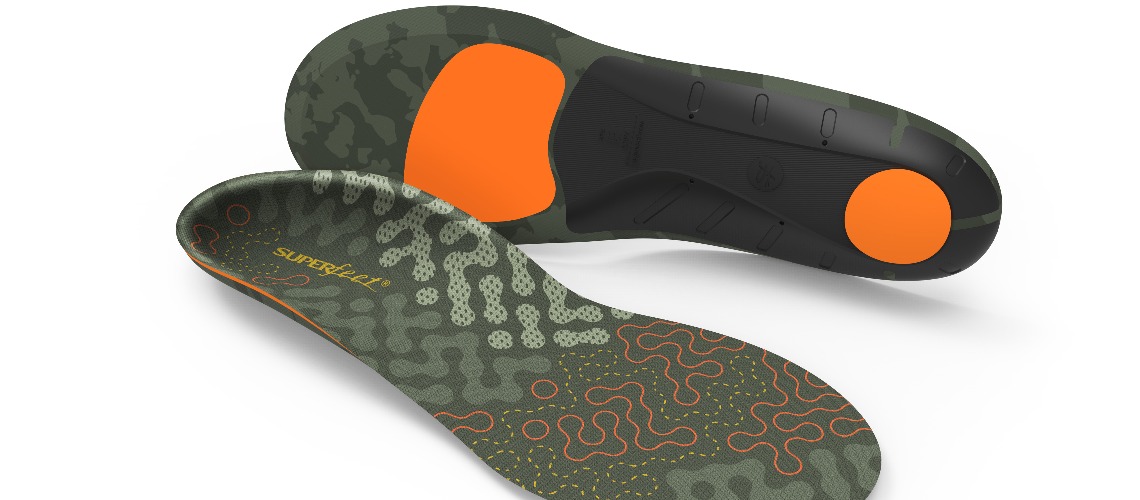 Superfeet has expanded the ADAPT insoles family with the introduction of ADAPT Hike Max Insoles. These purpose-built insoles are designed for hiking and utilise the ADAPT collection's patented Adaptive Comfort Technology to flex with the foot for ultimate comfort and efficient heel-to-toe turnover with each step.
The ADAPT Hike Max insoles are the first hiking focused insoles in the ADAPT family in addition to the running models, ADAPT Run and ADAPT Run Max.
The ADAPT Hike Max Insoles are designed for immediate step-in comfort and performance. The insoles feature two layers of Aerolyte foam, delivering uncompromising comfort in shoes and boots during hikes, while providing extra protection on rough surfaces. The high rebound forefoot pad helps maximize energy return and maintains big toe flexibility during propulsion.
A dynamic heel cup with cushioning and strategically placed cut outs based on the anatomical location of major joints delivers a smooth transition from heel-to-toe with each step. For added comfort and performance, Moisturewick™ has been integrated to improve wicking, breathability and help manage odours.
"We have built trust with the hiking community over the years by delivering high-quality insoles for increased foot comfort and performance during hikes ranging from walks around a city park to hikers completing one of the long trails. The new ADAPT Hike Max Insoles meet the Superfeet standard of excellence, while integrating new technologies to give both entry level and experienced hikers the best orthotics to enjoy nature," says John Rauvola, president, and CEO of Superfeet.
"Extending the ADAPT collection's innovative features into a hiking specific insole was the natural next step after the success of the ADAPT Run Insoles. We are pleased to continue innovating and broadening the range of insoles Superfeet can offer to support every type of foot shape for every activity."
In addition to a meticulous in-house testing program, Superfeet utilised the brand's diverse team of adventure minded ambassadors to rigorously test the new insoles on demanding hikes and in varied terrain. "After a minor knee injury, I visited a physical therapist who recommended some exercises, along with Superfeet insoles to maintain better alignment and movement. I replaced the insoles in old hiking boots of mine with the ADAPT Hike Max insoles after trimming them to fit, and I noticed a difference immediately! Now I can hike longer and more often," says Christine La (@xtine.lotus), Superfeet Ambassador.
For more information on the ADAPT Hike Max Insoles, please visit https://www.superfeet.com/en-gb/adapt-hike-max
Share This Article