Titlis Unveils Dynamic Pricing Model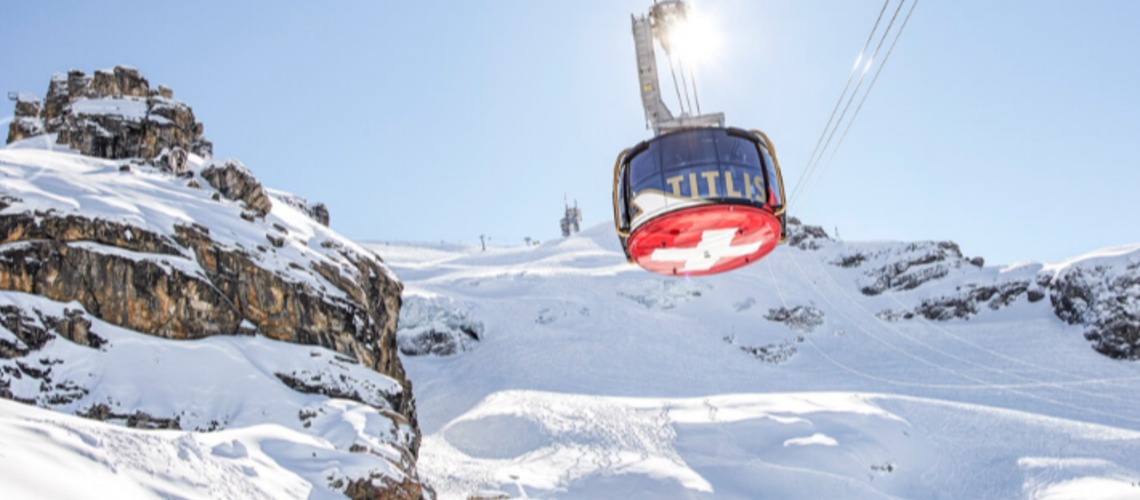 Titlis Bergbahnen is introducing a dynamic price model for ski tickets in the winter season 2021/22. The day and multi-day tickets can now be conveniently booked online. With the new price model, the central Swiss mountain railway company wants to offer its guests the best possible service.
Increase the guest experience
With the dynamic price model, the Titlis Bergbahnen want to use their facilities and slopes evenly, make skiing more attractive during the off-season and, thanks to a user-friendly online booking process, reduce waiting times at the cash desk. "We want to make the experience of our guests on site more pleasant and, as a modern company, keep our finger on the pulse," says Urs Egli, Head of Marketing at Titlis Bergbahnen. "It also helps us to better plan the day-to-day operations of our company," continues Urs Egli.
Those who book early benefit
The dynamic price model continuously recalculates the prices for ski tickets. The current price is influenced by various factors such as the season phase, the day of the week, the booking date, the current booking status or the weather forecast and is calculated using an algorithm. Early bookings are rewarded with lower prices and you can benefit from price advantages even on days with lower demand. In the main season the prices can rise due to the high demand. In any case, if you book early, you benefit. The dynamic price model is used for afternoon, day and multi-day tickets.
Cooperation with Pricenow
The new price model of the Titlis Bergbahnen was developed by Pricenow AG. With innovative software solutions and a high level of industry expertise, the company from the Bernese Oberland is paving new paths for its customers and successfully supporting them in digitization and pricing. With its dynamic pricing solution, Pricenow has already won the "MILESTONE Premiere Award 2020" from the htr hotel review, one of the most recognized tourism awards in Switzerland. For Reto Trachsel, CEO of Pricenow, the cooperation with the Titlis Bergbahnen is another milestone in the company's history: "We are proud to support the internationally well-known mountain railway with its digitization. We are convinced that both the guests and the mountain railway will benefit from the dynamic prices. "
Share This Article