Diamond EVO: LEITNER Premium Cabin Undergoes Impressive Facelift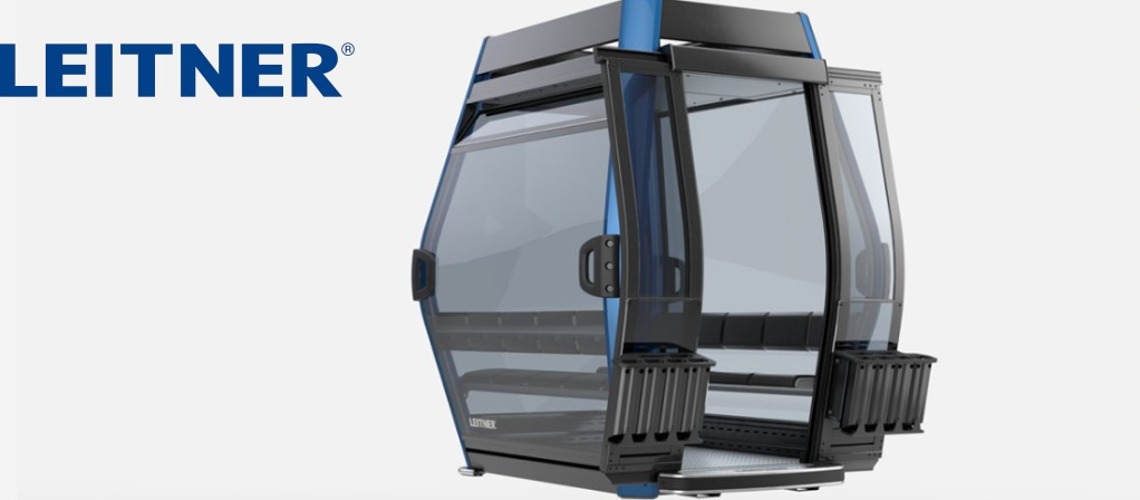 LEITNER's consistent development work and customer requests were what shaped the facelift of the Premium cabin Diamond EVO, giving the top LEITNER model even more standardized configuration options than before. With its modular construction, high-quality workmanship and popular Pininfarina look, the cabin still offers lots of space, maximum comfort and a premium design.
LEITNER's Premium cabin Diamond EVO makes a strong statement at the top of the ropeway cabin league. A proven benefit of this cabin are its automatic sliding doors, which can have fixed side panels or can run along the entire side as panoramic doors. This means more comfort inside the cabin, extra legroom for passengers, and a greater sense of safety thanks to a highly stable design. The familiar diamond shape also produces an incomparable feeling of space, which is amplified by all-round glazing and a resulting 360- degree view.
Even more design variants for maximum convertibility
The developers paid special attention to a clever modular design that enables customers to choose from various design options. As well as adaptable height, width and length, a series of newly available options make this the most convertible cabin on the market. They range from bench options to different interior and exterior design configurations. As well as an enormous variety of optional extra equipment, there is a choice of floor material (including a glass floor), electronic equipment such as Wi-Fi, info screens, remote and intercom systems and solar panels, as well as winter and summer sports equipment holders that can be configured the way you want them.
LEITNER has focused especially on seating customization options. Seats can be manufactured in one piece – as a bench, so to speak – or separately, making damaged upholstery much easier to replace. Customers can also choose from a wide range of finishes – from plastic or leather, to wood, which can be useful in urban settings. A total of nine different bench versions plus additional color and material variants provide more scope for design than ever before. Ski racks can be mounted inside or outside.
Flexible ventilation technology for a greater sense of wellbeing
Cabin ventilation options help passengers feel better and, at the current time, safer as well. This is another area where the Diamond EVO premium cabin has become even more flexible. Thanks to a wide range of design options, the cabin can be perfectly tailored to a wide variety of applications, from high alpine terrain, to big city operation, to ropeways in tropical countries. Tilting windows can be installed on the valley or mountain side, in the upper area and beneath the seats. The climate in the Diamond EVO is always right wherever it's used, making every ride feel safe.
Share This Article