2021-22 U.S. Alpine Ski Team Announced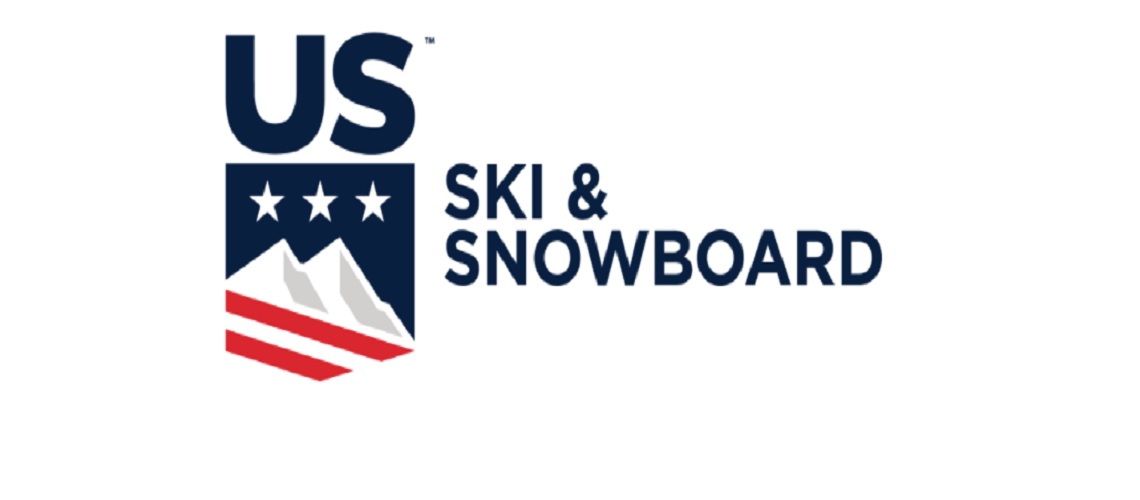 U.S. Ski & Snowboard has announced the 44 athletes of the U.S. Alpine Ski Team for the 2021-22 Olympic season. The FIS Ski World Cup kicked off with a weekend of giant slalom in Soelden, Austria Oct. 23-24. The season continues with a parallel for both men and women in Lech, Austria, this weekend, Nov. 13-14.
Two-time Olympic champion and six-time world champion Mikaela Shiffrin and Bormio, Italy super-G victor Ryan Cochran-Siegle highlight the deep list of alpine athletes who will represent the U.S. Alpine Ski Team this season. This season will feature the 2022 Olympic Winter Games in Beijing, from February 4-20, 2022. Due to COVID-19, the Olympic test events in 2020 and 2021 were canceled, so both the men and the women will head into the Olympics without having skied the tracks.
It was an exciting start to the Olympic season in Soelden, as Shiffrin led four athletes into the top-25, with teammate Nina O'Brien in ninth, AJ Hurt in 20th, and Paula Moltzan in 23rd. On the men's side, River Radamus kicked the season off with a bang as well, grabbing a career-best sixth place with Bode Miller-esque recoveries that kept fans on the edge of their seats.
A solid prep period in the offseason coupled with teammates that have been pushing the pace was a recipe for success for the women's tech team. "My teammates are pushing the pace really high, so I'm pushing too, so it's been a really good build-up and a great way to start the season," Shiffrin reflected. "It's so cool. Like I said, the last two weeks we've all been pushing each other, and I see them skiing and think, 'I have to keep raising my level too, because you're here and you're hungry...and everybody's hungry, and I feel that motivation. It's so amazing to have the pace coming from the United States. That's...special. I've never experienced that, in this way, in my career so far...so it's really cool."
The 44 athletes nominated will be supported by a strong coaching staff, committed to "winning at every level," which is Alpine Director Jesse Hunt's mantra. "We are inspired by this group of nominated athletes that not only endured, but excelled in one of the most difficult seasons in memory. They persevered through a pandemic and remained determined to achieve greatness in spite of the daily challenges. It is a truly extraordinary group and we are proud to announce their nomination to the team in an Olympic year."
Each athlete named to the U.S. Ski Team receives world-class program support, along with access to the U.S. Ski and Snowboard Center of Excellence, as well as athletic benefits including elite coaching, sport science, sports medicine, and high-performance staff, and education opportunities. Additionally, A, B, and C team athletes are fully travel-funded once again this season, and the organization has also made significant headway in our efforts to decrease travel costs at the development team level, where members will be responsible for no more than $10,000 in travel and training costs with their team.
The nation and the world will be watching as athletes vie for a chance to represent their country at the 2022 Olympic Winter Games Feb. 4-20. Keep an eye on this crew...it's bound to be an exciting year.
2021-22 FIS Alpine World Cup Schedule
2021-22 Alpine Olympic Schedule
2021-22 U.S. Alpine Ski Team
(Hometown; Club; Birthdate)
A TEAM
Women
Breezy Johnson (Victor, Idaho; Rowmark Ski Academy; 1/19/1996)

Paula Moltzan (Prior Lake, Minn.; Buck Hill Ski Team/Ski and Snowboard Club Vail and University of Vermont; 4/7/1994)

Nina O'Brien (Edwards, Colo.; Burke Mountain Academy/

Team Palisades Tahoe

; 11/29/1997)

Mikaela Shiffrin (Eagle-Vail, Colo.; Burke Mountain Academy/Ski & Snowboard Club Vail; 3/13/1995)
Men
Bryce Bennett (Squaw Valley, Calif.;

Team Palisades Tahoe

; 7/14/1992)

Ryan Cochran-Siegle (Starksboro, Vt.; Cochran's/Mount Mansfield Ski & Snowboard Club; 3/27/1992)

Tommy Ford (Bend, OR; Mt. Bachelor Ski Education Foundation; 3/20/1989)

Travis Ganong (Squaw Valley, Calif.;

Team Palisades Tahoe

; 7/14/1988)

Steven Nyman (Sundance, Utah; Park City Ski and Snowboard/Sundance Ski Team; 2/12/1982)
B TEAM
Women
Keely Cashman (Strawberry, Calif.;

Team Palisades Tahoe

; 4/4/1999)

AJ Hurt (Carnelian Bay, Calif.;

Team Palisades Tahoe

; 12/5/2000)

Alice Merryweather (Hingham, Mass.; Attitash Race Team/Stratton Mountain School; 10/5/1996)

Jacqueline Wiles (Aurora, Ore.; White Pass Ski Club; 7/13/1992)

Isabella Wright (Salt Lake City, UT; Snowbird Sports Education Foundation; 2/10/1997)
Men
Erik Arvidsson (Woodside, CA;

Team Palisades Tahoe

and Middlebury College; 9/3/1996)

Sam DuPratt (Park City, UT; Park City Ski Education Foundation; 11/28/1993)

Bridger Gile (Aspen, Colo., Aspen Valley Ski Club/Ski & Snowboard Club Vail; 10/15/1999)

Jared Goldberg (Holladay, Utah; Snowbird Sports Education Foundation; 6/15/1991)

Jimmy Krupka (Waitsfield, Vt.; Green Mountain Valley School and Dartmouth College (7/15/1998)

Sam Morse (Carrabassett Valley, Maine; Carrabassett Valley Academy; 5/27/1996)

Kyle Negomir (Littleton, Colo.; Ski & Snowboard Club Vail; 10/3/1998)

River Radamus (Edwards, Colo.; Ski & Snowboard Club Vail; 2/12/1998)

Ben Ritchie (Waitsfield, VT; Green Mountain Valley School; 9/5/2000)

Jett Seymour (Steamboat, Colo.; Steamboat Springs Winter Sports Club and University of Denver Ski Team; 11/5/1998)

Luke Winters (Gresham, Ore.; Sugar Bowl Academy; 4/2/1997)
C TEAM
Women
Katie Hensien (Redmond, Wash.; Rowmark Ski Academy; 12/1/1999)

Nicola Rountree-Williams (Edwards, Colo.; Loveland Ski Area; 7/7/2002)

Zoe Zimmermann (Gilford, N.H.; Burke Mountain Academy; 5/16/2002)
Men
Isaiah Nelson (Wayzata, MN.; Buck Hill Ski Racing Club; 4/3/2001)
DEVELOPMENT TEAM
Women
Mary Bocock (Salt Lake City, UT; Rowmark Ski Academy; 10/3/2003)*

Ava Sunshine Jemison (Edwards, Colo.; Burke Mountain Academy; 6/20/2002)*

Storm Klomhaus (Boulder, Colo.; Team X Alpine and University of Denver Ski Team; 7/17/1998)*

Lauren Macuga (Park City, Utah; Park City Ski & Snowboard; 7/4/2002)

Allie Resnick (Vail, Colo.; Ski & Snowboard Club Vail; 9/1/2001)

Emma Resnick (Vail, Colo.; Ski & Snowboard Club Vail; 7/23/2003)

Dasha Romanov (Thornton, Colo.; Sun Valley Ski Education Foundation; 5/3/2003)*

Alix Wilkinson (Mammoth Lakes, Calif.;

Team Palisades Tahoe

; 8/2/2000)
Men
Justin Bigatel (Park City, UT; Burke Mountain Academy; 4/29/2003)*

Camden Palmquist (Eagan, Minn.; Team Summit Colorado; 4/15/2003)*

Trent Pennington (Shalimar, Fla.; Ski and Snowboard Club Vail; 5/8/2002)

Jay Poulter (Bondville, Vt.; Steamboat Springs Winter Sports Club/Stratton Mountain School; 7/1/2003)*

Cooper Puckett (Steamboat, Colo.; Steamboat Springs Winter Sports Club; 3/31/2003)*

Ryder Sarchett (Ketchum, ID; Sun Valley Ski Education Foundation; 7/28/2003)*

Jack Smith (Sun Valley, Idaho; Sun Valley Ski Education Foundation; 4/24/2001)
*Newly named to the U.S. Ski Team
2021-22 ALPINE STAFF
Alpine Director: Jesse Hunt
Alpine Development Director: Chip Knight
Alpine Communications Manager: Megan Harrod
Director of High Performance: Gillian Bower
Director of Alpine Sport Science: Per Lundstam
MEN
Head Coach: Forest Carey
Team Manager: Gwynn Watkins
Men's World Cup Speed
Head Coach: Randy Pelkey
Assistant Coach: Urban Planinsek
Assistant Coaches: Scott Veenis/Canaan Pollock
Assistant Coach/Strength and Conditioning Coach: Ben Black
Physiotherapist: Caitlin Ciccone
Men's World Cup Technical
Head Coach: Ian Garner
Assistant Coach: Max Lamb
Assistant Coach/Strength and Conditioning Coach: Will Courtney
Slalom Coach: Ryan Wilson
Men's Europa Cup
Head Coach: Matt Underhill
Assist Coach: Michael Bansmer
Physiotherapist: Tim Andrews
Ski Service: Tristan McInnis
Men's Development
Head Coach: Graham Flinn
Assistant Coach: Nate Bryant
WOMEN
Head Coach: Paul Kristofic
Team Manager: Colleen Jamieson
Athletic Development Coordinator: Bob Poehling
Women's World Cup Speed
World Cup Speed Head Coach: Alex Hoedlmoser
Assistant Coach: Karin Harjo
Assistant Coach: Daniel Dejori
Physiotherapist: Torey Anderson
Women's World Cup Technical/Speed
Mikaela Shiffrin
Head Coach: Mike Day
Coach/Strength and Conditioning Coach: Jeff Lackie
Physiotherapist: Nick Franssen
Women's World Cup Technical
Head Coach: Magnus Andersson
Assistant Coach: Kip Spangler
Women's Europa Cup Technical
Head Coach: Casey Puckett
Assistant Coach: Hugh Coley Oliver
Women's Development
Head Coach: Marjan Cernigoj
Assistant Coach: Ali Spencer
Follow the U.S. Alpine Ski Team:
Instagram: @usskiteam
Facebook: @usskiandsnowboard
TikTok: @usskiandsnowboard
Twitter: @usskiteam
Share This Article