Lucas Braathen Takes First World Cup Victory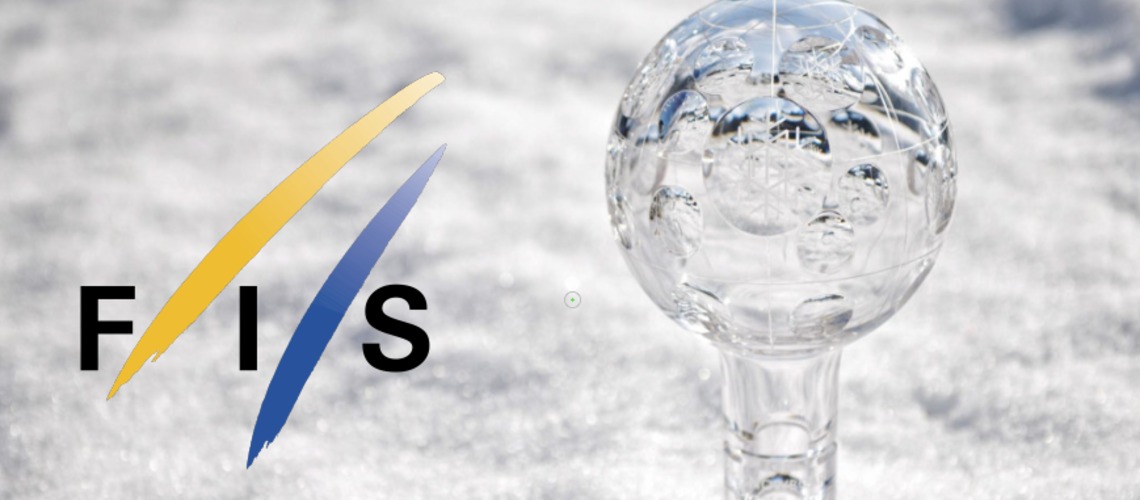 With nearly perfect conditions on the Soelden glacier to kick off the 2020-21 season 20 year-old Norwegian Lucas Braathen (NOR) stole the show at today's Audi FIS World Cup 2020/21 opening race in Soelden, skiing under blue skies. The Norwegian youngster edged Marco Odermatt (SUI) by 0.06 seconds to claim his first-ever World Cup win.
Fifth in the first run, Braathen attacked the Rettenbach slope for the second time in his career (he finished 6th with bib 40 last year) with his light-hearted and fearless attitude that enabled him to achieve his first World Cup victory after only 23 races from his debut.
The second run was crucial also for another young talent, Marco Odermatt (SUI) who conquered his first World Cup victory in super G last season. Odermatt was the fastest skier in the second run and was able to climb back from the seventh place.
Swiss team-mate Gino Caviezel (SUI), who was in the lead in the first run, completed the podium with a solid second run. It's the first World Cup podium for Caviezel!
The long-awaited "veterans" finished just off the podium: defending Sölden champion Alexis Pinturault (FRA) finished fourth, Giant Slalom globe winner Henrik Kristoffersen (NOR) fifth and Zan Kranjec (SLO) seventh.
Tommy Ford was the top U.S. Alpine Ski Team athlete in the men's opening FIS World Cup on Sunday, finishing 22nd.
While the boisterous Austrian crowd was absent from the annual giant slalom this year due to COVID-19, 20-year-old Lucas Braathen of Norway made fans smile from home as he emotionally took home his first World Cup win. Swiss teammates Marco Odermatt and Gino Caviezel rounded out the podium in second and third.
Tommy, who finished fourth in Soelden last year and had two GS podiums in the 2019-20 season, has been battling both a shoulder and back injury during the offseason and was happy about his performance. "I feel like I skied pretty well," he said. "I've been struggling with my body, so it's nice just to be on snow and have two decent runs. We have some testing to do, but otherwise, I think I was solid mentally, and with my skiing, and this is a good place to move from. I'm psyched to be racing again."
It was a disappointing day for Ted Ligety, who has won Soelden a record four times and been in the top-five nine times. He was on his way to another stellar result after taking 10th first run, but lost his ski early in his second run and did not finish.
Sporting a mullet, River Radamus ran bullet second run and skied a smart, safe run to finish 27th and start his season strong with his second giant slalom World Cup points. "I skied smooth. I skied powerful. But I skied too round and left speed on the table," said River. "I feel happy with where my skiing is at and now I just need to make sure I'm taking it for all it's worth and pushing the pace, pushing the line and taking more chances out there."
River said he worked hard throughout the offseason both physically and mentally – "I worked my a** off this summer!" – and while he's pleased with the points score, he's hunting for more. Look out for him to make some big moves this season.
Both Ryan Cochran-Siegle and George Steffey did not finish first run. Bridger Gile did not qualify for a second run.
Share This Article