2020-21 U.S. Snowboard Team Nominations Announced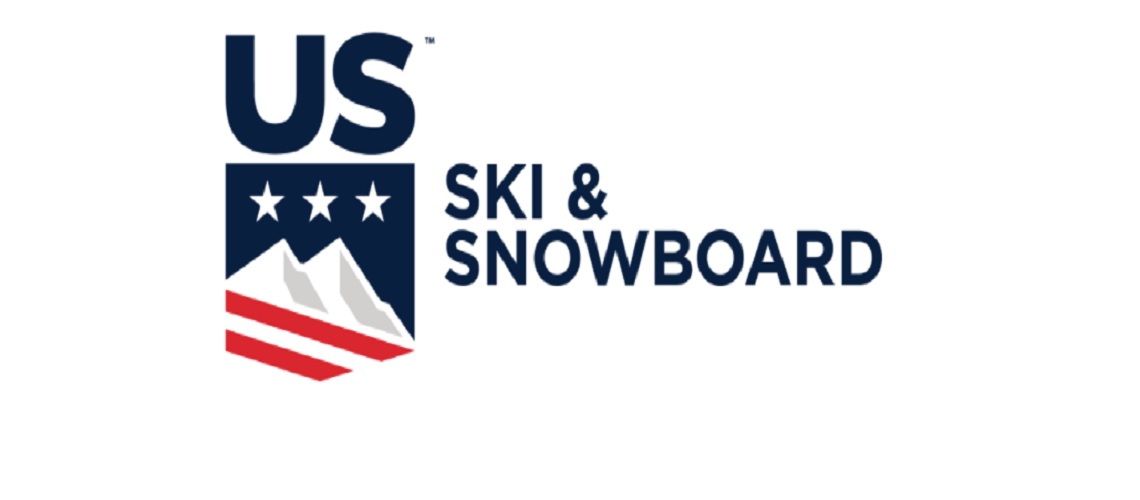 U.S. Ski & Snowboard has announced nominations for the U.S. Snowboard Team halfpipe, slopestyle, big air, and snowboardcross disciplines for the 2020-2021 season. Nominations include those active athletes who qualified based on
published selection criteria
in the prior season.
2018 Olympic gold medalists Jamie Anderson, Red Gerard, and Chloe Kim will lead the way for the U.S. Snowboard Team along with a strong group of young riders ready to make their mark. U.S. riders had a strong 2019-20 season with 13 athletes earning elite-level podiums. The U.S. Snowboard Team earned
19 FIS World Cup podiums
, as well as 12 podiums across X Games, Dew Tour, and the U.S. Open. Moving into the 2020-21 season, the U.S. Snowboard Team will field 33 pro-level and 17 rookie and development level riders.
Each athlete accepting their nomination to U.S. Snowboard Team receives world-class program support, along with access to the U.S. Ski & Snowboard Center of Excellence, as well as athletic benefits including expert coaching, sport science, sports medicine, and high-performance staff, and education opportunities.
An official U.S. Snowboard Team announcement will be made in the fall.
(Hometown; Club; USASA Series; Birthdate)
Chase Josey (Hailey, Idaho; Sun Valley Ski Education Foundation; Big Mountain West Series; 3/31/95)

Jake Pates (Eagle, Colo.; Rocky Mountain Series; 7/30/98)

Toby Miller (Mammoth Lakes, Calif; Tahoe Select Snowboard Team; North Tahoe Series; 2/14/00)

Taylor Gold (Steamboat Springs, Colo.; Steamboat Springs Winter Sports Club; Rocky Mountain Series; 11/17/93)

Chase Blackwell (Longmont, Colo.; Jim Smith Club; Rocky Mountain Series; 2/27/99)

Joey Okesson (Southbury, Conn.; Stratton Mountain School; Southern Vermont Series; 8/23/2002)
Chloe Kim (Torrance, Calif.; Mammoth Mountain Snowboard Team; Unbound Series; 4/23/00)

Maddie Mastro (Wrightwood, Calif.; Mammoth Mountain Snowboard Team; Unbound Series; 2/22/00)

Arielle Gold (Steamboat Springs, Colo.; Steamboat Springs Winter Sports Club; Rocky Mountain Series; 5/4/96)

Sonora Alba (San Pedro, Calif.; Mammoth Mountain Snowboard Team; Unbound Series; 7/16/2006)
Jack Coyne (Edwards, Colo.; Ski & Snowboard Club Vail; Rocky Mountain Series; 01/17/2002)

Jason Wolle (Winter Park, Colo.; Jim Smith Club; Rocky Mountain Series; 11/30/99)

Lucas Foster (Telluride, Colo.; Telluride Ski and Snowboard Club; Rocky Mountain Series; 9/17/99)

Fynn Bullock-Womble (Mebane, N.C.; BK Pro; Rocky Mountain Series; 2/3/05)
Tessa Maud (Carlsbad, Calif.; Mammoth Mountain Snowboard Team; Unbound Series; 10/10/03)

Alexandria Simsovits (Calabasas, Calif.; Mammoth Mountain Snowboard Team; Unbound Series; 9/30/04)
Red Gerard (Silverthorne, Colo.; Rocky Mountain Series; 6/29/00)

Chris Corning (Silverthorne, Colo.; Aspen Valley Ski & Snowboard Club; Rocky Mountain Series; 9/7/99)

Dusty Henricksen (Mammoth Lakes, Calif; Mammoth Mountain Snowboard Team; Unbound Series; 2/2/03)

Kyle Mack (West Bloomfield, Mich.; Great Lakes Snow Series; 9/6/97)

Judd Henkes (La Jolla, Calif.; Mammoth Mountain Snowboard Team; Unbound Series; 4/3/01)

Brock Crouch (Mammoth Lakes, Calif.; Mammoth Mountain Snowboard Team; Unbound Series; 8/22/99)

Luke Winkelmann (Blowing Rock, N.C.; Kirk's Camp; Rocky Mountain Series: 12/18/00)

Lyon Farrell (Haiku, Hawaii; Rocky Mountain Series; 11/22/98)

Sean FitzSimons (Hood River, Ore.; Mount Bachelor Sports Education Foundation; Central Oregon Series; 9/22/00)
Jamie Anderson (S. Lake Tahoe, Calif.; South Tahoe Series; 9/13/90)

Julia Marino (Westport, Conn.; Southern Vermont Series; 9/11/97)

Hailey Langland (San Clemente, Calif.; Tahoe Select Snowboard Team; Tahoe Series; 8/2/00)

Ty Schnorrbusch (Monroe Township, N.J.; Tru Snowboarding, Rocky Mountain Series 5/15/02)
Jake Canter (Evergreen, Colo.; Aspen Valley Ski & Snowboard Club; Aspen Snowmass Series; 7/19/03)

Fynn Bullock-Womble (Mebane, N.C.; BK Pro; Rocky Mountain Series; 2/3/05)

Liam Johnson (Savage, Minn.; G Team; Upper Midwest Snow Series; 11/26/2004)
Courtney Rummel (West Bend, Wisc.; Midwest Best Series; 11/12/03)

Jade Thurgood (Salt Lake City, Utah; Park City Ski & Snowboard; Big Mountain West Series; 1/27/02)

Addie Gardner (Riegelsville, Penn.; Auburn Ski Club; Maine Mountain Series; 2/19/2002)

Isabella Gomez (Issaquah, Wash.; Auburn Ski Club; Inland Northwest Series; 9/11/01)
Mick Dierdorff (Steamboat Springs, Colo.; Steamboat Springs Winter Sports Club; Rocky Mountain Series; 4/30/91)

Jake Vedder (Pinckney, Mich.; International Snowboard Training Center; Rocky Mountain Series; 4/16/98)

Nick Baumgartner (Iron River, Mich.; Superior Series; 12/17/81)

Alex Deibold (Manchester, Vt.; Stratton Mountain School; Southern Vermont Series; 5/8/86)

Hagen Kearney (Norwood, Colo.; International Snowboard Training Center; Rocky Mountain Series; 11/6/91)

Senna Leith (Vail, Colo.; International Snowboard Training Center; Rocky Mountain Series; 4/8/97)

Mikey LaCroix (Shrewsbury, Mass.; Park City Ski & Snowboard; Maine Mountain Series; 7/12/98)
Lindsey Jacobellis (Stratton Mountain, Vt.; Stratton Mountain School; Southern Vermont Series; 8/19/85)

Faye Gulini (Salt Lake City, Utah; Ski & Snowboard Club Vail; Rocky Mountain Series; 3/24/92)

Rosie Mancari (Anchorage, Alaska; Steamboat Spring Winter Sports Club; Big Alaska Series; 1/22/94)
Meghan Tierney (Eagle, Colo.; Board Stars Race Team; Rocky Mountain Series; 1/15/97)

Livia Molodyh (Hubbard, Ore.; Park City Ski & Snowboard; Mt. Hood Series; 6/30/99)

Stacy Gaskill (Golden, Colo.; Winter Park Snowboard Team; Rocky Mountain Series; 5/21/00)

Anna Miller (Orem, Utah; International Snowboard Training Center; Rocky Mountain Series; 7/16/1996)
Share This Article