Inghams Lakes & Mountains - What's New For This Summer?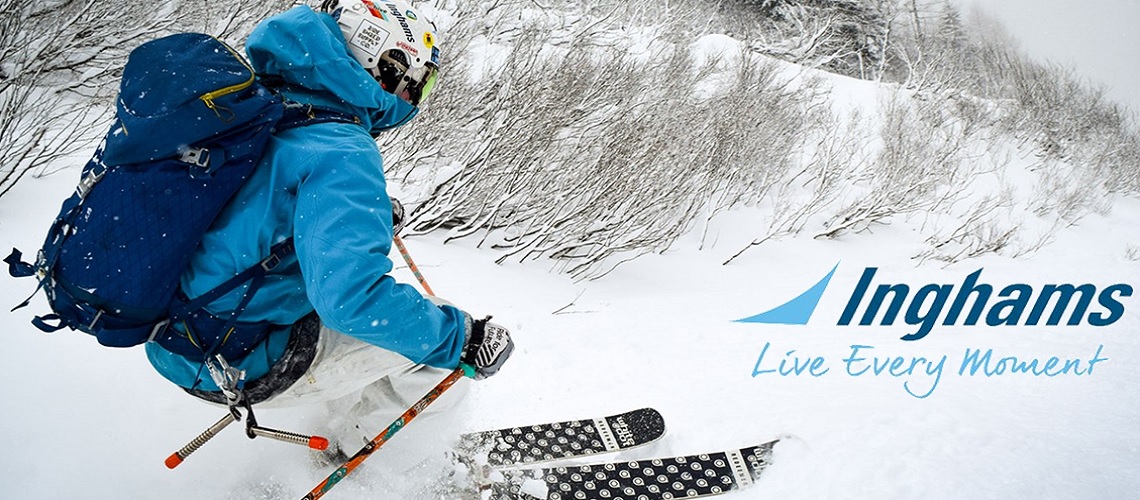 Specialist tour operator Inghams, which this year celebrates its 85th birthday, has introduced a number of exciting NEW additions to its Lakes & Mountains programme for this summer.
Highlights include:
The new "Peaks of Perfection" Activity Week in Chamonix

Inghams' exclusive seven-night "Gastronomic Tour of Central Italy" Escorted Group Tour

Inghams' brand new self-guided "Trekking the Cinque Terre" Tour

The resort of Canazei in the Italian Dolomites, which hosts some of the much celebratedSounds of the Dolomites music festival (2019 marks its 25th anniversary)
Couples and friends looking to get back to nature, or families with wrestles teenagers looking to break away from the boredom of the beach this summer in favour of a rejuvenating getaway to Europe's pristine lakes and mountains, can find inspiration with these suggestions from Inghams:
Inghams' "Peaks of Perfection" Activity Week in Chamonix
Chamonix glistens with glaciers and is blanketed in woodland, making for a fascinating outdoor playground in the shadow of Europe's highest mountain: Mont Blanc. Start the week with a half-day guided bike ride, followed by a thrilling morning of water-water rafting and ending on a half-day hike with an expert guide. There is also the option to go paragliding (book locally with the Inghams Rep) and summer tobogganing, as well as plenty of time to visit the glacier caves or explore further afield.
The package is ideal for parents and their teenage children (children aged 10 and over can take part in the activities outlined) who are looking for some active family fun this summer. Enjoy sightseeing and adventures at altitude, escape the everyday and immerse yourself in this breathtakingly beautiful part of the world!
Inghams' exclusive seven-night "Gastronomic Tour of Central Italy" Escorted Group Tour
Discover the culinary delights and colourful histories of Emilia Romagna, Tuscany and Umbria, in an intimate environment with a passionate guide.
Highlights include:
Visit Parma's cheese and ham factories and enjoy tastings
Get to know Florence and Bologna on guided tours
Visit the small city of Orvieto in Umbria and head to a local winery for a tour and tasting
Discover Perugia and visit its famous chocolate factory
Enjoy an authentic cooking lesson to make regional specialities for lunc
Departure date: 4th October 2019
Max group size: 12 guests
Inghams' self-guided "Trekking the Cinque Terre" Tour
This self-guided hiking tour offers guests the chance to discover some of the most scenic and picturesque walks in Italy, at their own pace, with the help of an itinerary, detailed maps and transport tickets.
Highlights include:
Visit the colourful port of La Spezia, a maritime town steeped in history and still home to the Italian Navy

Hike across Isola Palmaria and look out for pods of dolphins. Spanning just 0.6 square miles, this island is a UNESCO World Heritage site and remains largely untouched with wild beaches, weather-beaten rock faces and crystal clear waters

Wander through lush olive groves, pinewood forests, along cobbled walkways through historic villages and rugged coastlines treating you to staggering views

Walk one of the oldest paths known to the area – the Sanctuary Path, which is lined with centuries-old oak trees and leads you to some of the most revered sites in the Ligurian Rivier

Visit the Parco Naturale Regionale delle Alpi Liguri, the national park of Liguria
The resort of Canazei in the Italian Dolomites
This year celebrates the 25th anniversary of Sounds of the Dolomites (28 June - 15 September 2019), a unique, open-air music festival, partly hosted in Canazei. It brings renowned musicians from around the globe to perform in 'natural theatres', combining art with the environment. In a concert programme that celebrates freedom and nature, music is performed in carefully-selected areas, after the artists walk up alongside their audience to pay homage to their stunning surroundings.
Nestled in amongst a rugged terrain between the Marmolada and Sella mountains, Canazei offers adventures for all ages and abilities. The four-star Hotel Cesa Tyrol is superbly equipped for cyclists and mountain bikers, and offers daily guided bike tours for guests. A popular ski circuit in wintertime, guests can use a summer lift pass to explore the famous Sella Ronda by bike. There are also endless routes to enjoy on foot! Famed not simply for its sports, Val di Fassa, the valley in which Canazei is located, is home to dozens of spas, one of the newest additions being the huge Terme Dolomia in Pozzo di Fassa, which uses the waters from the Alloch thermal spring.
Share This Article