Shiffrin Wins World Cup Super-G Crystal Globe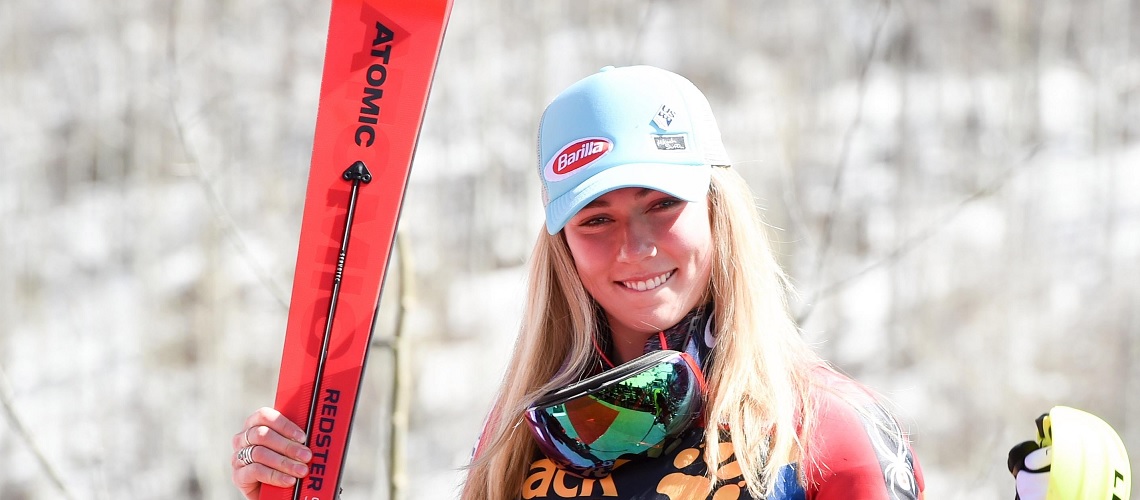 Mikaela Shiffrin continued to make history on Thursday by taking home her first crystal globe in a speed discipline at Granvalira Soldeu - El Tarter (AND). Despite never having won a World Cup super-G before the start of 2018/19, she won three races this winter and claimed the season title the day after her 24th birthday with a fourth-place finish. Austria's Nicole Schmidhofer, winner of the downhill globe, followed her in second in the super-G standings and Tina Weirather of Liechtenstein was third after failing to complete the final race of her season.
"It was super, super fun to ski," a smiling Shiffrin said. "There were a lot of blind rolls and spots where you wanted to be tactical, but still like always in super-G, you have to go crazy. So I had some moments where I was thinking 'whoa, maybe I lost it there!' I was trying to go full-gas, but it was super fun and the conditions were perfect."
Germany's Viktoria Rebensburg won, as Austria's Tamara Tippler was second at .15 back, and Italy's Federica Brignone was third at .34. Shiffrin was .44 off Rebensburg's winning time.
Shiffrin was the World Cup super-G leader heading into the Finals, having won all three super-G events this season. However, both Tina Weirather of Liechtenstein and Nicole Schmidhofer of Austria were well within striking distance of the taking the overall super-G title. But Weirather - a seven-time overall World Cup super-G champion - did not finish Thursday's race, and Schmidhofer tied with Shiffrin for fourth, handing the three-time overall World Cup Champion and six-time World Cup slalom champion her first career super-G title.
"When I saw I was tied...with Schmiddy and ahead of Tina, that's crazy. What a season!" Shiffrin said.
Additionally, with Shiffrin's fourth place today, she now has 2,004 points with two races to go – surpassing Austrian Hermann Maier, who scored 2,000 points (and holds the men's record) in the 1999-2000 season. From 2000-2013, Maier also held the title of most points in one season, until Slovenia's Tina Maze scored 2,414 points in the 2013 season.
Up next, Shiffrin will compete in slalom Saturday at the World Cup Finals, and giant slalom Sunday. She has already wrapped up the slalom title and the overall World Cup title and leads the giant slalom standings by 97 points over Slovakia's Petra Vlhova.
"I'm going to take a bit of a recovery day (Friday), then go for slalom and go for GS and see what's possible," Shiffrin said.
Share This Article