Reliable Racing Introduces Level 4 Cut-Resistant Base Layers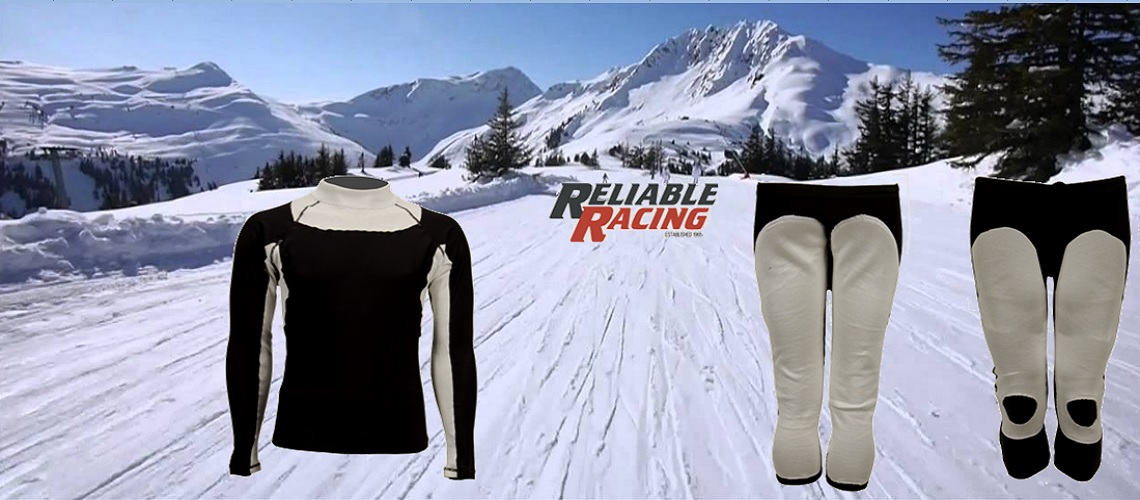 Reliable Racing has developed Achilles Alpine cut-resistant base layers, in response to the growing problem of severe lacerations to athlete legs and arms due to contact with extremely sharp ski edges. A contributing factor to increasing occurrences of lacerations is the now mainstream use of mechanized side edge sharpeners, which can leave a microscopic serrated edge on the skis. Reliable Racing produced its first prototype of Achilles Alpine base layers during March of 2019. The final product was evolved after consultation with several collegiate, academy and US Ski Team coaches during the late winter and spring.
Achilles Alpine utilizes Dyneema UHMWPE cut resistant panels that that are ANSI and EN388 rated and lab-tested to provide Level 4 cut resistance. The highest rating available is Level 5, which is "cut proof." Most cut resistant base layers currently available for alpine skiing are rated at Level 2. The Dyneema panels are sewn onto 80% Nylon and 20% Spandex compression-fit and moisture wicking fabric. The panels are air permeable for compliance with FIS speed suit regulations. Bottom base layers are available is six unisex waist sizes 26 to 36. Top base layers are available in men's and women's sizes XS – XXL.
Compression fit 80% Nylon 20% Spandex for moisture management.
Bottoms ¾ lengths for non-interference in ski boots.
Tops available in Men's and Women's sizes. Bottoms are unisex sizing.
No other product on the market like it.
EN 388 and ANSI Level 4 rated and tested!
Reliable Racing is accepting group pre-orders now through mid-September from colleges, academies and ski club programs throughout the United States. The products will be available for individuals ordering online at www.reliableracing.com during November of 2019.
Share This Article