Pierre & Vacances Continue Global Expansion With 26 New Properties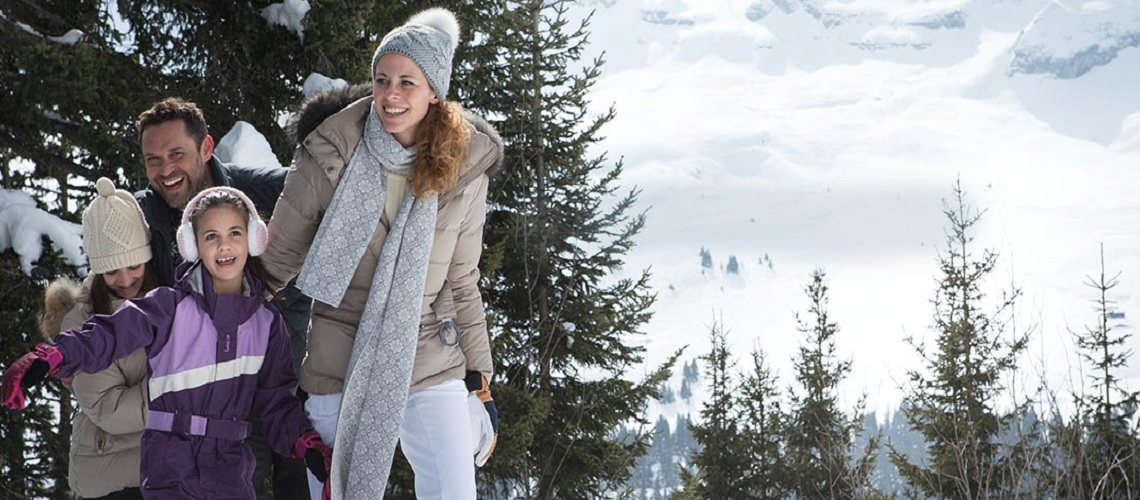 The leading French accommodation provider Pierre & Vacances is currently expanding its operations across Europe and elsewhere, with 26 new properties being added to the group's portfolio this year. With a focus on developing the company's high-end offering, they include luxury hotels and premium residences, both strengthening the presence in existing destinations and debuting in new regions.
Located in the heart of the most beautiful resorts by the sea, in the mountains, in the city and in the countryside, Pierre & Vacances welcome over two million holidaymakers each year to more than 360 residences, holiday villages and urban apartments. The expansion programme is part of the company's continued commitment to sustainable growth and includes new properties in Menorca, Morocco, the Indian Ocean, Croatia the Alps and beyond.
The adults only Premium Residence Menorca Binibeca opened in April of this year and is already proving popular with British holidaymakers. Set in the charming coastal village of Binibeca on the island of Menorca overlooking cliffs, the hotel is just 1km from the beach and boasts 149 rooms and apartments, some with private rooftops. The four-star residence features three swimming pools and a free to use spa, sauna and hammam, and is in walking distance of a golf course, tennis courts and diving centre. Guests can choose between double and triple rooms as well as two room apartments that cater for up to four people, and all accommodation options benefit from a fully equipped kitchen with some featuring their own jacuzzi. The hotel spa offers a range of à la carte treatments, while those wanting to keep active can take advantage of the state-of-the-art onsite fitness centre. The residence also features a pool side bar and a restaurant serving quality, locally produced cuisine.
New for this season, Residence Adama Resort Marrakech in Morocco, is located on the outskirts of the historic centre facing the Atlas Mountains and within easy reach of the Ourika Valley, Ouzoud Falls and the charming city of Essaouira. The resort is a happy marriage of authentic north African accommodation and modern comfort, with air-conditioning, fast WiFI and high-end decor as standard. The semi-detached villas are superb examples of regional architecture, hidden in a beautiful garden and arranged around an outdoor pool and Andalusian-style ornamental pool, complete with traditional hammam. The property's Les Oliviers restaurant has a welcoming and relaxed atmosphere and offers local and international cuisine, as well as an extensive wine list.

The Residence Iloha Seaview is the latest Pierre & Vacances property to open in the Indian Ocean. Overlooking the Bay of Saint-Leu on the west coast of Reunion, the three-star hotel offers breath-taking sea views and is just a stone's throw from a picture perfect white sandy beach. Saint-Leu is the ideal starting point for exploring Reunion's fascinating attractions, including the UNESCO recognised Pitons, cirques and remparts. It is also within easy reach of the capital Saint-Denis, famed for its Creole-style mansions that reflect the island's French colonial heritage. The residence is a haven of comfort, serenity and nature, with the apartments spread throughout a lush, tropical garden extending over three hectares. Boasting two outdoor pools, one of which is heated, the property also benefits from two excellent restaurants, servicing a range of fresh local dishes.

The Spa Hotel Adriana Hvar is the latest Pierre & Vacances offering in Croatia, where the group already has more than 20 properties across a range of accommodation styles. The hotel enjoys an ideal location in Hvar, on the seaside promenade, a two-minute walk from the bustling town centre. The upscale residence has an extensive 1,600 m² spa, spread over six floors, which includes four types of sauna, eight treatment rooms and a fitness studio. The hotel also features a top floor pool, a restaurant on the waterfront and a cocktail bar offering panoramic views of the port and beyond.
One of the last Pierre & Vacances properties set to open in 2019, is the five-star Premium residence L'Hévana in the French Alpine resort of Méribel. Taking bookings from December, the residence is conveniently located in the town centre, set amongst fir trees and within easy access of the ski slopes. Blending Alpine tradition with modern comfort, the brand-new property features 95 apartments, each with two to four rooms with stylish fixtures and fittings. Every accommodation has its own large wooden balcony and the bigger apartments also feature their own fire place and sauna. In addition, the hotel has an onsite bar and fine dining restaurant, as well as an indoor pool, outdoor hot tub and a well-being area that includes a Deep Nature spa and hammam. What's more, guests staying at Premium residence L'Hévana and at other properties in the Pierre & Vacances ski portfolio, can enjoy a range of special services including the ability to book lift passes, ski equipment and ski lessons in advance.
Founded in 1967 in Avoriaz, Pierre & Vacances is the leading provider of self-catering holidays in Europe. The Pierre & Vacances Group's historic brand has been offering unique holiday experiences for 50 years, without constraints and cultivating the values of freedom, aesthetics, nature and hedonism. Pierre & Vacances offers three vacation experiences to more than two million holidaymakers each year: premium residences, for an exceptional experience and stay in a chic and soothing atmosphere; villages, for a wide range of activities, water areas and children's clubs for all ages; and residences, apartments and houses ideally located and fully equipped. Pierre & Vacances now boasts more than 360 destinations and almost 24,000 accommodations in mainland France and the Caribbean, Spain, the Canary Islands and the Balearic Islands, Italy, Croatia, Portugal, Mauritius and more recently Montenegro, Greece, in Crete or Madeira.
Share This Article