Mt Hood's Wy'East Mountain Academy Announces Elijah Teter As Director Of Snowboarding.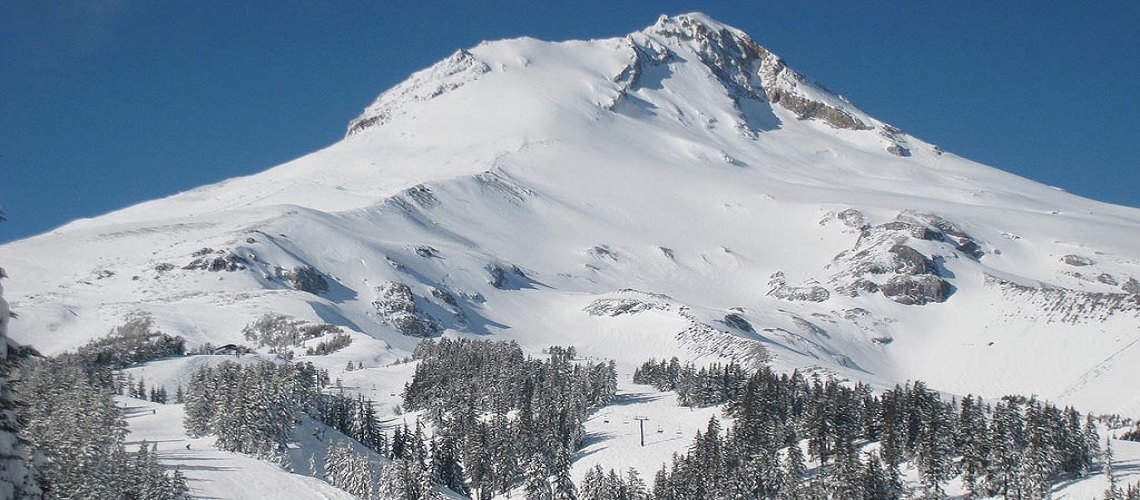 Wy'East Mountain Academy and High Cascade Snowboard Camp announced today the addition of Elijah Teter as its Director of Snowboarding, where he will set the vision and direct the high performance snowboard-coaching program for both the academy and camp(s).
Over the past 30 years, Elijah Teter has done it all in snowboarding and has done so with excellence. Formerly a professional snowboarder and member of the US Snowboard team, Elijah went on to be a highly successful Olympic coach, helping to secure three gold and two silver medals while working with athletes such as Ayumu Hirano, Kaitlyn Farrington, Louie Vito, Hannah Teter, and Kazu Kokubo.
U.S. Snowboard Team alumnus and Olympian Louie Vito (Sandy, Utah) has known Teter since the beginning. They were peers, teammates and Teter has even served as Vito's coach.
"Elijah is someone who truly understands snowboarding and the mental aspect of being an athlete," said Vito. "Since he has been at the top level himself, he has great knowledge and is constantly learning and challenging himself as a coach. He really pays attention to the athlete's body, mind, and of course their individual goals. He is one of the best coaches I have ever worked with."
Timberline Lodge and Ski Area along with the U.S. Ski & Snowboard partners High Cascade and Windells Camp, who call Mt. Hood. Ore. home, have the knack for attracting the industry's best coaches and staff from around the United States. As in illustration, in 2015 Windells Camp named Jason Arens as their director of marketing. Arens is a top tier international level freeski judge, former athlete, and overall fan of freeskiing who is currently serving as the Director of Marketing for We Are Camp, LLC, where he manages the High Cascade Snowboard Camp, Windells Camp, and Wy'East Academy brands. It's no surprise that talent finds their way to Mt. Hood. Professional level instruction and guidance deserve professional-level facilities and that's exactly what Timberline Lodge & Ski Area and the Wy'East camp brands bring to the table.
"Elijah joining our academy is the next step in Wy'East Mountain Academy becoming the world's premier action sports academy," said Kevin English, Academy president. "Not only does Elijah have the years of coaching experience and Olympic medals on his resume, he is a true mentor to young students and his peers alike."
Teter will be working hands-on in the development of the snowboard program, recruiting and working with both athletes and coaches. Because of his renowned ability to rapidly progress athletes of any ability, Elijah will be seeking goal-oriented athletes, with his aim to not only develop exceptional snowboarders, but exceptional humans.
"I flipping love snowboarding!" said Teter emphatically, "I love teaching, I love progression in athletics, and most importantly, I love reaching your highest potential as a person. I have been part of and worked alongside some great programs around the world, and to have the opportunity to lead the direction of this snowboard program, shaping it into something I can really be proud of, it gives me goose bumps thinking of the possibilities."
As part of this program, Teter and his coaching staff will offer multiple high performance sessions throughout the year at resorts nationwide, the first of which will take place this summer at High Cascade July 26th – August 2nd. These sessions will include sports psychology, dry-land and on-hill training and will focus on helping athletes progress their tricks and style to become better snowboarders and competitors while giving athletes a sampling of the intense year-round academy program.
Wy'East Mountain Academy (formerly Windells Academy) is an accredited academic boarding school for students 7-12 grade. It fulfills its mission of "Life Improvement through People, Place, and Passion, through its world-class action sports programs and college prep academics, which are designed to develop driven and talented student athletes in skiing, snowboarding, skateboarding, and aviation.

Since 1989 High Cascade Snowboard Camp has delivered on its mission of Life Improvement through Snowboarding by offering all-inclusive snowboard camps for youth and adults, ages 8 – 80.

Share This Article