The World Pro Ski Tour Launches Athlete Focused Website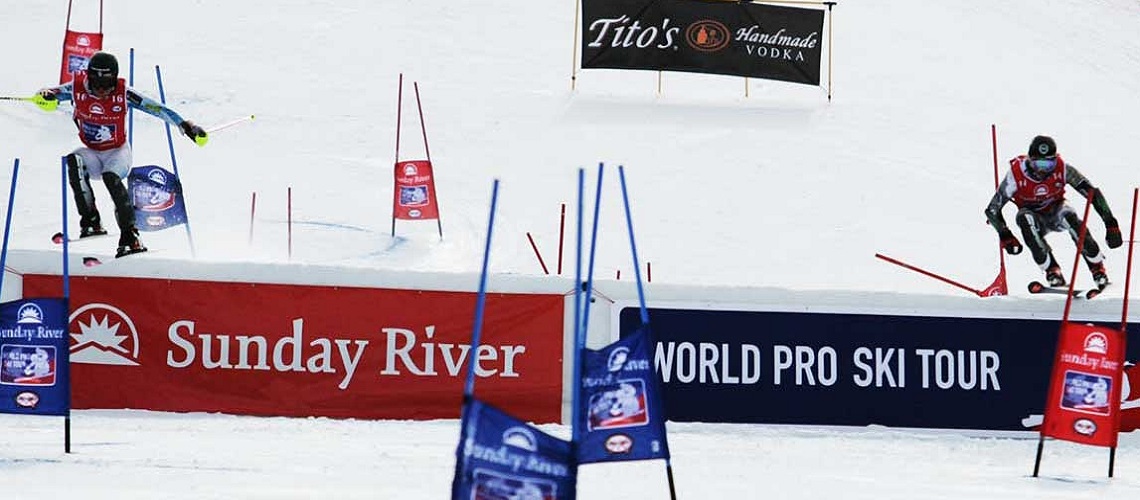 The World Pro Ski Tour (WPST) announces the launch of a new, athlete- forward website in conjunction with the larger revitalization of the tour currently underway in 2019. Now live, the new site is home to all WPST updates, statistics, and race information, while paying special attention to the professional ski racers who are the driving force behind exciting Tour competition. WPST fans will also be able to watch live streams of upcoming races from the new site.
"We want make sure we are reaching World Pro Ski Tour fans with the information they want about the Tour," says Jon Franklin, WPST CEO. "The new site is a slick look at the Tour as a whole, with special focus on our athletes, since they are the rock stars who make the action happen."
The WPST had a significant leadership change beginning in June 2019, and the new site reflects the revitalization driving the new focus of the Tour. The upgraded website also has a historic review of the Tour's amazing roots, from dual-pro ski racing's beginnings in the 1960's, to iconic champion racers, including Jean-Claude Killy, Spider Sabich, Billy Kidd, and the Mahre brothers.
"We are especially excited about the live-watch components of the new site," says Franklin. "Each race will have a full tournament-style bracket that will be filled in real time so that viewers can be updated with WPST results as they watch races."
The all-new WPST website is now live at http://worldproskitour.com
The World Pro Ski Tour is a nationwide tour of events where professional skiers race side-by-side in a single elimination format. Prize money and an overall World Pro Tour title attract Olympians and professional skiers from around the world. On-site spectators and TV viewers can watch all stops on the Tour in an exciting and easy to understand format. The 2019-2020 season schedule of the World Pro Ski Tour will be announced in the coming weeks.
Share This Article