Representative Polis And Senator Bennet Introduce Bill To Preserve Camp Hale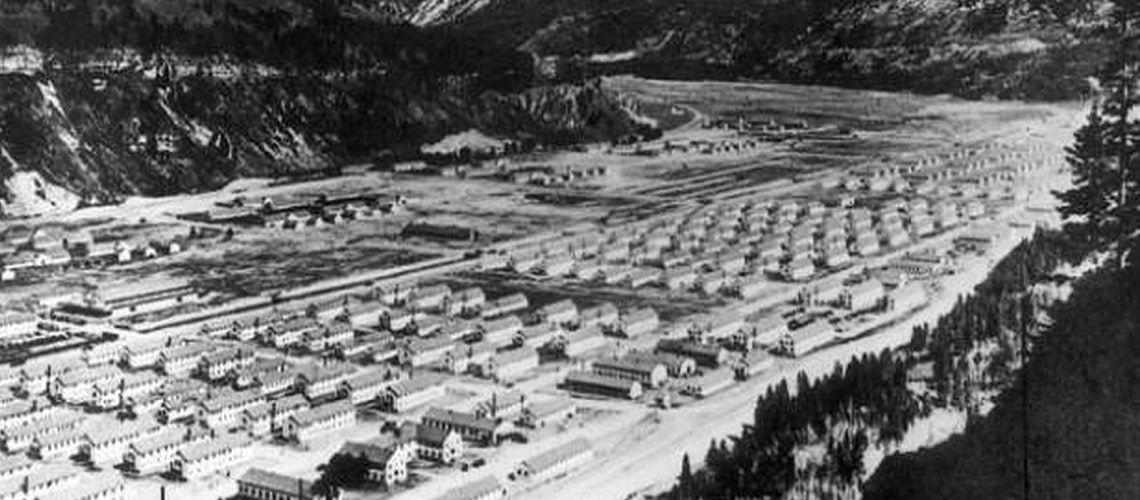 The Continental Divide Recreation, Wilderness and Camp Hale Legacy Act would designate Camp Hale as America's first National Historic Landscape. U.S. Rep. Jared Polis and Sen. Michael Bennet recently co-introduced the bill that would preserve 96,445 acres of the White River National Forest in Summit and Eagle counties as wilderness, recreation management areas and wildlife conservation areas.
Activated in 1943, the U.S. Army's 10th Mountain Division made a name for itself fighting through the rugged contours of the North Apennine mountain range--just the sort of terrain that was their specialty. Beginning years before they helped bring German forces to their knees in Italy, soldiers in that light infantry division cut their teeth at Camp Hale, most of which lies in Colorado's White River National Forest. There, troops learned to ski, climb and snowshoe, at one point filling a 1,000-building complex in a grueling training environment some called "Camp Hell."
Under the Continental Divide bill, Camp Hale would be designated America's first ever national historic landscape, a special hybrid classification that combines the mission of educating visitors with that of preserving terrain for outdoor recreation on roughly 30,000 acres surrounding the camp.
Colorado veterans have advocated for Camp Hale's proposed new status, but beyond the site's significance in military history, it has been called the birthplace of Colorado's outdoor recreation industry. There may be no better salute to that legacy than its inclusion in a proposal that preserves such a diversity of well-loved wildlands.
The Outdoor Industry Association (OIA) applauded the Continental Divide Recreation, Wilderness, and Camp Hale Legacy Act, introduced Wednesday by Senator Michael Bennet (D-CO) and Representative Jared Polis (D-CO-02).
OIA has supported the Continental Divide Recreation and Wilderness bill in past sessions, but the new bill introduced includes the first-ever National Historic Landscape to preserve the nation's military heritage. The bill also designates wilderness, conservation and recreation areas along Colorado's Continental Divide and is supported by the Colorado business community.
"Protection of public lands is critical to the outdoor recreation economy and why Colorado is now the home of Outdoor Retailer," said OIA Executive Director Amy Roberts."Today's introduction of the Continental Divide Recreation, Wilderness, and Camp Hale Legacy Act by Senator Bennet and Congressman Polis reflects that idea, and we look forward to helping them gain bipartisan support to get this bill and protections for Colorado wilderness across the finish line."
"As outdoor recreation leaders from around the country gather in Denver this week, I can think of no better way to affirm Colorado's commitment to public lands than with the introduction of our bill," Senator Michael Bennet said. "This legislation reflects the voices of local community leaders, sportsmen, veterans and others who sat down with us to find common ground for the management and protection of public lands along the Continental Divide. It reminds us not only to protect public land, but also to preserve its history, which is why the National Historic Landscape designation of Camp Hale is so important. Future generations will be able to ski and hike the same terrain as the veterans who created our outdoor industry—who laid the foundation for our state to host the Outdoor Retailer Show just decades later."
"I am proud to introduce the Continental Divide Recreation, Wilderness, and Camp Hale Legacy Act during the same week that we welcome the Outdoor Retailer Show to Colorado. The legislation – crafted with Sen. Bennet and countless Coloradans — is evidence that as Coloradans we cherish our public lands and are determined to protect them," said Representative Jared Polis. "Outdoor recreation is critical to the economic well-being of communities in the Rocky Mountains. We can protect and increase fun for residents and the outdoor recreation economy by ensuring that there will always be space to explore the outdoors in Summit and Eagle counties, while also protecting our environment."
Share This Article