Val Thorens: 'Smarter' This Season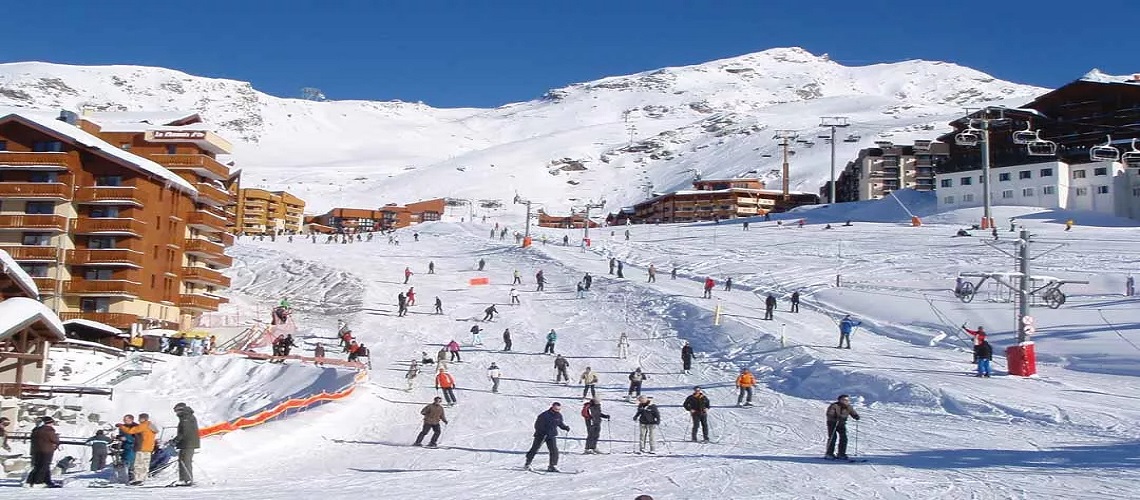 Val Thorens is a pioneering resort and a leader in terms of digital transformation. Digitalisation plays a role in every sector: from welcoming holidaymakers to managing the flow of skiers to safeguarding natural resources. Everyone involved in the resort works together to make day-to-day life in Val Thorens run ever more smoothly and improve the snowsports experience.
Every winter the resort is launching new products and services. This winter the Gendloc System, the Share'n ski and the Val Thorens Club House are new.
On the ski area
SKIFLUX: the Skiflux system displays how many people are using which ski runs in real-time via giant screens. Skiers can therefore choose the most comfortable itinerary for them.
10 sensors are strategically positioned on the slopes and four giant screens broadcast "skiability" information about ski runs using easy-to-read icons.
SNOWSAT: snow groomers equipped with GPS connected to a map of the ski area provide information on the depth of snow cover out on the slopes.
The cartography system is also linked up to the snowmakers, enabling them to work automatically and intelligently to produce snow in a more targeted way. This creates significant water savings in artificial snow production, as well as saving fuel when snow is being spread around the slopes.
12 snow groomers are equipped with Snowsat. Gilles JAY, head of the snow grooming team, says 'Snowsat is an excellent tool to save water but also to save fuel and time to dispatch the snow on the slopes. This smart system allows us to work even when the visibility is very poor'.
Safety
NEW FOR 2018: The GENDLOC SYSTEM: this system enables to pinpoint the position of skiers who call for help without knowing where they are. Skiers are located using a signal emitted by their smartphone or by sending a photograph of the surrounding landscape. Help is therefore able to arrive much more quickly thanks to real-time location-matching.
INTEGRATED GPS LOCATOR BEACONS: all ski patrollers now carry a GPS locator beacon in their equipment. It's a highly efficient way to send the closest ski patroller to the relevant zone where help is needed. Reactivity and efficiency are the watchwords of this new innovation.
Forging links
NEW FOR 2018: SHARE N'SKI: share N'Ski package lets you treat yourself to ski instructor lessons at a highly competitive rate. This new shared lessons service is available online, putting skiers in touch with one another at www.sharenski.com. Once they've uploaded their post, web users will be able to chat to and swap details with other interested skiers. As soon as the right number of people has been reached, everyone pays their share and the lesson is booked
NEW FOR 2018: VAL THORENS CLUB HOUSE For the second year since launching, the Club will be offering the services of a Personal Guest Manager to extend each member a tailor-made welcome. A permanent reception area is also reserved for members housed in an extraordinary VIP area at the heart of the resort: the Val Thorens Club House! The cab of a snowgroomer has been totally refitted and decorated by famous French graffiti artists Pupa and Emma, to make this lounge area a meeting place for Club members (requests for information, meeting point for member experiences, VIP entertainment, special events…).
The Club has 18,000 members, including 2,240 new members since January 2018. Members can enjoy unique experiences such as going in a snow-grooming machine, taking part in a torchlight descent, etc.
The Club Val Thorens card is available from one of 10 distribution points in the resort and can be activated at http://www.valthorens. com. Contact: club@valthorens.com
Share This Article