Interalpin;19th - 21st April 2023: Back To Former Strength Together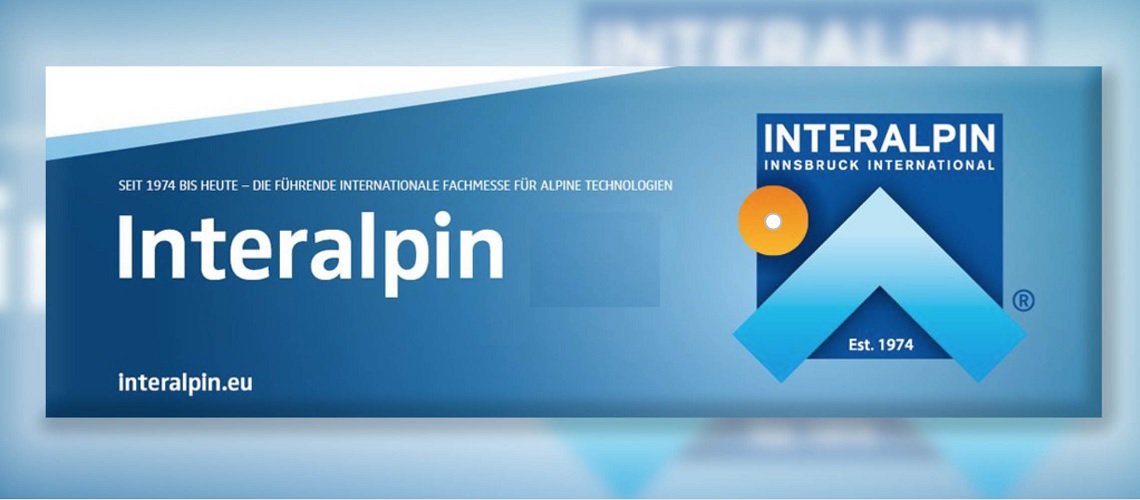 The biennial INTERALPIN is the world's leading international trade fair for Alpine technologies. In addition to providing a central platform for presenting innovations, it is also a pilgrimage site for trade visitors from the ropeway industry. Market-leading manufacturers and innovative companies from around the world flock to Tyrol for this truly international event. In 2019, the fair set yet another record by attracting 29,000 trade visitors from more than 117 countries. It brings together key industry players, additional service providers and decision-makers from the cable car industry.
The high quality of the trade visitors underscores just how important this event is for its industry. They travelled from well-established core markets, such as the US, France, Italy, Switzerland, Scandinavia, Austria and Germany. But the trade fair also generated a great deal of interest in emerging markets, for example, South Korea, Japan, Vietnam, Chile, Kazakhstan and China. With around 58% of visitors coming from abroad, INTERALPIN boasts an unusually high degree of internationality for the Alpine technology sector, which highlights its importance as the leading and most international investment platform for the cable car industry.
The same high level of internationality applies to the exhibitors: around 650 companies, from leading players to new start-ups, travelled to the Tyrolean trade fair from approximately 50 countries in 2019. This even makes INTERALPIN the most international trade fair in Austria and the central platform for all the latest developments in its industry. The proximity of the exhibition center to the modern Tyrolean ski resorts in the surrounding area and some manufacturers' production facilities is absolutely unique.
Visitors of the upcoming INTERALPIN 2023 will have the opportunity to see the latest trendsetting products and developments, with many exhibits having been launched during the last three years. There will also be information and discussions about experiences made during the pandemic.
"We are delighted to welcome back the industry's immense innovative spirit and investment potential to INTERALPIN in 2023 and continue writing this success story, which has been in the making since 1974," says Stefan Kleinlercher, Project manager of INTERALPIN.
Therefore, make a note of the date of the next INTERALPIN: 19th to 21st April, 2023.
Share This Article