Val d'Arly - What's New Or Unmissable For The Coming Winter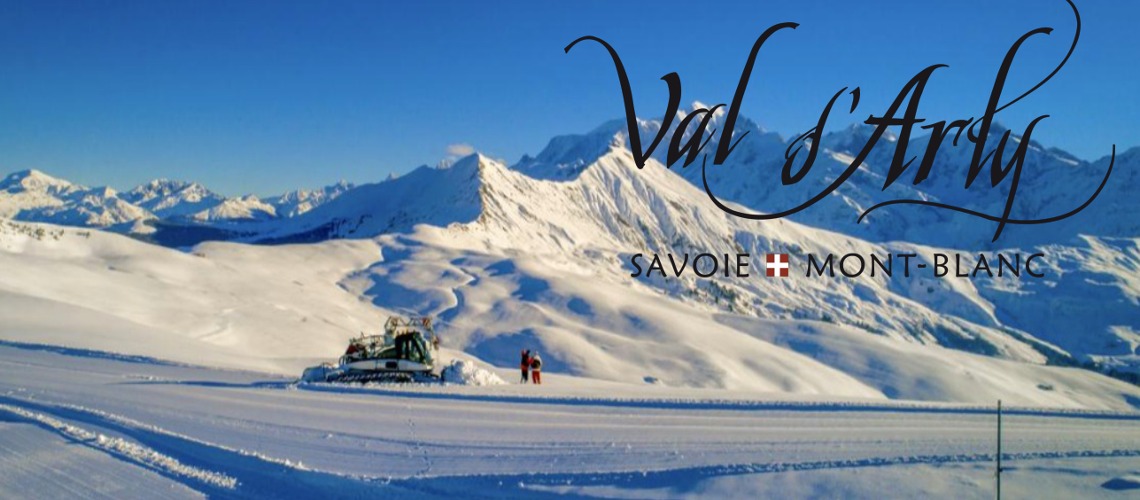 Nestled in the heart of the French Alps, between the Aravis, the Beaufortain and the Mont-Blanc mountain ranges, Val d'Arly covers more than 20 kilometres between Megève and Albertville. It is an alpine valley of an exceptional natural diversity. It offers vast forested slopes, extensive alpine pastures dotted with traditional chalets, numerous summits that boast magnificent views of Mont-Blanc, and long rock ridges such as the Col des Aravis. Val d'Arly is comprised of four village resorts, each with its own individual pride of place and historical heritage. Together the 4 villages form a bountiful and varied 4-season tourist destination shaped over time by both the local agricultural traditions and the local tradition of hospitality towards visitors. Val d'Arly is historically steeped in tourism and agriculture; its DNA is unique: tradition, authenticity, respect for both nature and people, simplicity and local wisdom. here's a heads up on whats new or unmissable for the coming season.
Mountain aperitif, the gourmet snowshoeing hike at Saint-nicolas-la-chapelle With snowshoes tightly fastened to your feet, this hike leads to an authentic « mazot », a traditional little wood cabin, in Saint-Nicolas-la-Chapelle. A short, 1:15 hour hike (about 4 km and 180 m elevation gain), is all you need to reach the cabin where, upon arrival, you will be served a typical savoyard apéritif (food & drinks): a selection of cold cuts from the Grosset butcher shop in Flumet, cheeses from the Caves d'Affinage de Savoie, fruit juices from the Verger de l'Arly, savoyard wines, bread from the local bakery... Everything you'll taste is 100 % local and guaranteed to be from the shortest supply chain possible! Once your belly is full, the hike back is a moonlit walk through the sparkling snow. An authentic and friendly taste of local cuisine and hospitality!
The cable-drawn sled at Notre-Dame-de-Bellecombe First launched in December 25th 1937, the cable-drawn sled was the resort's very first ski lift. Up until 1948, when it was replaced by a drag lift, skiers used this sled to get up the slopes. Equipped with a V8 Ford motor, the sled was towed by a cable and could carry 20 people at a time. Unique in France, the sled was totally restored in 2017. You can now, once again, use the sled to go up the hill in the centre of town. For extra fun, bring your own sled and then slide back down!
The 1930, the highest cable car food truck la giettaz at La Giettaz. The 1930 (in reference to the location's altitude) is actually a cable car now transformed into a high-altitude kitchen. Its unique location at the top of the ski area in La Giettaz, the extra-warm welcome you get from the restaurant's chef, and the quality of the food (prepared 100 % with local produce), are just some of the reasons this food truck is THE place to be. And, if that's not enough, the 1930 is just as big of a hit with locals as it is with tourists...which is pretty much the best publicity a restaurant can get! We especially recommend its 360° views, its new viewpoint indicator created by the artist Arthur Novat, its good food (especially the homemade waffles and potato pancakes), and its deckchairs perfect for soaking up the sun.
The Eau Vive apartment- hotel for maximum comfort at a low price at Saint-Nicolas-la-Chapelle Located at the centre of town, the Chalet de l'Eau Vive was once a grocery store, table d'hôte and bakery before it was transformed into a hotel in 1977, then becoming one of the most iconic hotels in Val d'Arly. Now in the hands of Marie and Alexis, the place has just recently undergone a full transformation, fully refurbished in order to turn it into an apartment- hotel with a total of 8 apartments. Designed for tourists seeking an affordable, self-sufficient accommodation option, each apartment offers all the advantages of both a hotel and an apartment: a well-equipped kitchen, bath and bedroom linens provided, toiletries, end- of-stay cleaning, breakfast orders, all of which are available... From 2-person studios to vast 8-person apartments, every family (or budget) will find what it needs.
Electric moonbikes at La Giettaz. Shout-out to all thrill-seekers! Halfway between a snowmobile and a snowscoot, the moonbike is 100 % electric, manoeuvrable, silent, odor-free and 'clean'. It's three times lighter than a snowmobile, more environmently-friendly and a whole lot more fun. With it you can glide through pretty much any type of snow (up to 40 cm of fresh snow). And thanks to the guides at Alpiness who are happy to accompany you, you can tour the area. During the daytime, they'll show you the lesser known paths through the forests for a perfect nature getaway, whereas the night option will have you speeding down the slopes from the top of the Torraz mountain.
Of course Val d'Arly is more than just a ski destination. Many other activities are on offer such as Tree Top Adventure Course, Fat Biking, Electric Moonbike (new for this winter), a cable-drawn sled, but also visit of local farms, museums, etc. There is a wide choice of accommodation including some unusual and eco-friendly ones such as Les Cabanes entre Terre et Ciel (www.cabanes-entreterreetciel.fr) and Le Toi du Monde (www.letoidumonde.com). And of course, many excellent restaurants and delis…all at a reasonable price.
Share This Article