Three New Athletes Join The Head Worldcup Rebels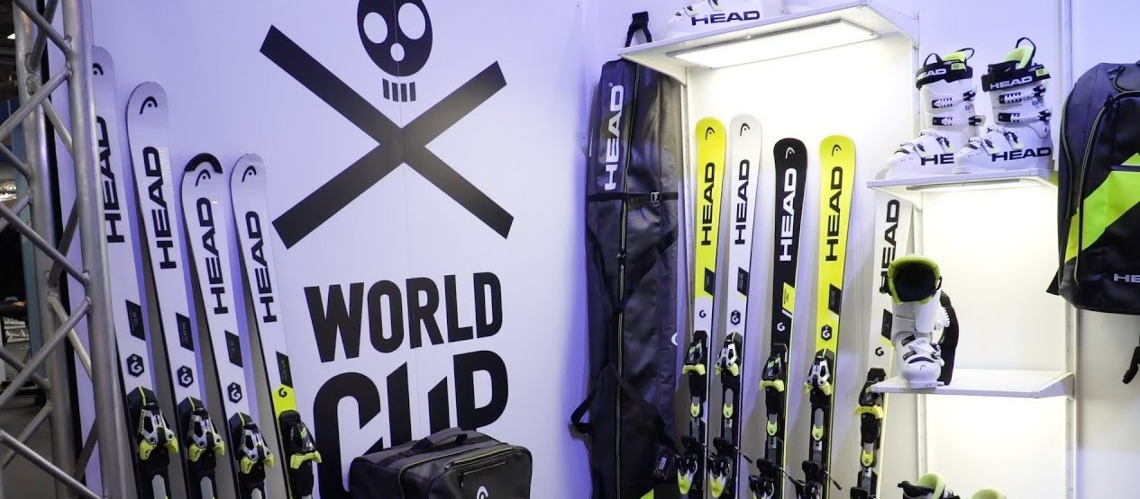 With newcomers Patrick Feurstein, Matthieu Bailet, and Jessica Hilzinger, the HEAD Worldcup Rebels enter the 2022/23 season stronger than ever. Kjetil Jansrud leaves last season's strongest alpine ski team to conclude his successful career after almost two decades.
"Patrick Feurstein is from Vorarlberg - HEAD's home province in Austria - which means he fits into our team perfectly," explains HEAD Racing Director Rainer Salzgeber. "He is in the same team as Lukas Feurstein. I am confident that will work very well. Patrick made good progress in the Giant Slalom last season. This discipline will also be the main focus for him. In the future, he might also compete in the Super-G."
"We now have a long history with the French team. Johan Clarey is very successful and by far the oldest athlete in our team. We are looking from one season to the next, but expect he will throw in the towel in the foreseeable future," says Rainer Salzgeber. "Matthieu Bailet is still a relatively young athlete for the speed disciplines. He is clearly an upcoming reinforcement for us for the future. He will ensure we continue to have a strong French team in the speed events."
"Lena Dürr has had a super season in the Slalom. Jessica Hilzinger can learn a lot from her and they can develop their performance together," says Rainer Salzgeber. "Jessica has always been a great talent, and has already shown what she can do. But we know there's more to come, and she can take the next step with us."
Kjetil Jansrud ends his successful career
Norwegian athlete Kjetil Jansrud - a very big name in the Alpine Skiing World Cup - says goodbye after almost two decades. The 36-year-old Olympic and World Champion competed in his final race last season in the Downhill in his hometown of Kvitfjell. "Kjetil Jansrud has enjoyed an impressive career. We have experienced many truly great moments with him since 2010, and it is a sad moment when we see such a strong character leave the sport, but he deserves to finally be able to spend more time with his family," says Rainer Salzgeber. Kjetil Jansrud made his World Cup debut in Wengen in January 2003 and was crowned Olympic Champion (Super-G in Sochi 2014) and World Champion (Downhill 2019 in Aare) during his successful career. In addition, there were another four Olympic medals and two World Championship medals. Kjetil Jansrud won the Super-G World Cup three times (2015, 2017 and 2018), the Downhill World Cup once (2015) and bagged 23 World Cup race victories - 13 in Super-G, eight in Downhill and one each in the Combined and Parallel events.
HEAD starts the new season as No. 1 in alpine skiing
The HEAD Worldcup Rebels reasserted their leading position in the alpine skiing World Cup in the 2021/22 season: In the FIS Brand Ranking HEAD was yet again the clear number one with 8,275 points. At the Olympic Games in Beijing, the highlight of the season, six out of ten Gold medals in the individual events went to the HEAD team. In the World Cup, the HEAD Worldcup Rebels raced to 64 podium finishes - 17 times they stood on top of the podium
Profile: Patrick Feurstein (AUT)
Born:

1st of December 1996 in Mellau (Austria)

Skiing club:

SV Mellau

Disciplines:

Giant Slalom

Successes:

one podium finish in the World Cup (2nd place Team Parallel Event Courchevel/Meribel 2022), two top-ten results in the Giant Slalom World Cup (4th place Alta Badia 2021, 7th place Courchevel/Meribel 2022)
Profile: Matthieu Bailet (FRA)
Born:

23rd of April 1996 in Nice (France)

Skiing club:

Douanes - Inter Club Nice

Disciplines:

Downhill, Super-G

Successes:

one podium finish in the World Cup (2nd place Super-G Saalbach-Hinterglemm 2021), another ten top-ten results in the World Cup in the Downhill and Super-G, Junior World Champion Super-G Sochi 2016
Profile: Jessica Hilzinger (GER)
Born:

26th of May 1997 in Grabs (Switzerland)

Skiing club:

SC Oberstdorf

Disciplines:

Slalom

Successes:

four top-20 finishes in the World Cup (13th place Parallel Slalom Courchevel 2017, 19th place Parallel Slalom St. Moritz 2018, 18th place Combined Event Altenmarkt-Zauchensee 2020, 18th place Slalom Jasna 2021)
Share This Article