Osprey's revolutionary UNLTD Series Wins OIA Award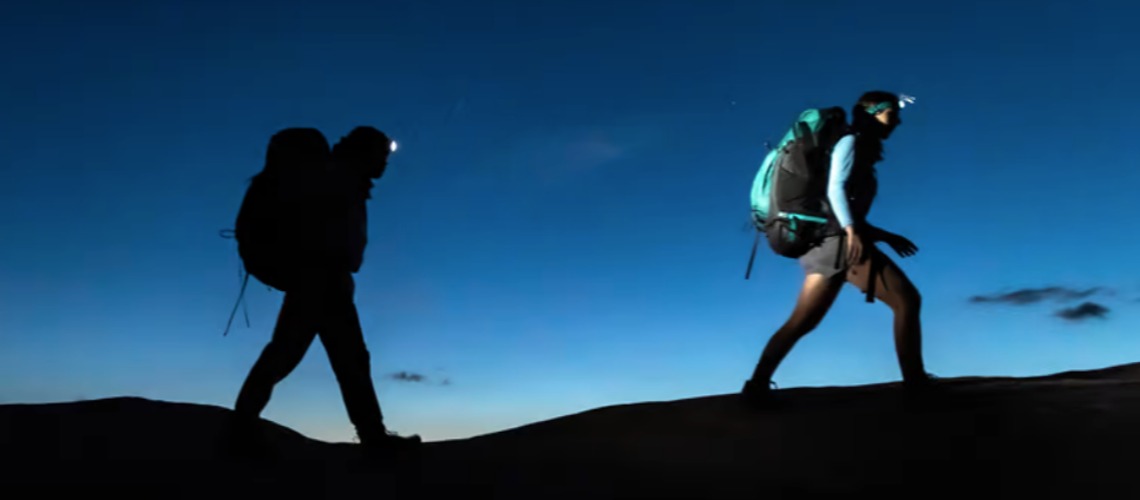 Osprey UNLTD has won the prestigious Outdoor Industry Award in the backpack category for its new industry-changing UNLTD Series at Wednesday night's OIA award ceremony.
Judge Ben Weeks, Trail magazine, wrote: "Both models in the UNLTD series were designed by Osprey Founder Mike Pfotenhauer and his team, and represent a significant innovation in how packs are designed and constructed".
After nearly 50 years of innovation, Osprey is looking beyond traditional manufacturing technologies to bring you the ultimate backpacking experience through a new era of design and technology. When the limits of the adventure are unknown, high performing technology is required. Welcome UNLTD. A supremely advanced pack that delivers ultimate fit, comfort and support. An industry-first 3D Printed Fitscape Lumbar with Carbon DLS™ Technology provides superior ventilation. A pack that packs a game-changing performance. Half a century of innovation has culminated in the industry-changing Osprey UNLTD Series designed by Founder Mike Pfotenhauer and Osprey's innovation team. A first-of-its-kind 3D Printed Fitscape Lumbar with Carbon DLS™ Technology offers supreme ventilation, fine-tuned support and anti-slip grip.
The new Osprey UNLTD Series harnesses rapidly emerging technology and materials previously untapped. Featuring 3D print technology and an innovative autolift system, it provides excellent load-carry.
STRUCTURED SUPPORT A High Carbon Stainless Steel Frame and Polycarbonate Vacuum Formed Framesheet support the load. Sports gear

SUPREME VENTILATION 3D Printed FitscapeLumbar with Carbon DLS Technology offers supreme ventilation, fine-tuned support and anti-slip grip. FINE-TUNED FIT AutoLift System to automatically adjust harness length and a Fit-On-The-Fly® hipbelt for in-the-field, fine-tuned adjustment.

EXTRA 18L CARRY A removable 8L top lid converts to a fully functional 18L daypack. Premium raincover and custom transit cover included. Automotive tire, Synthetic rubber, Audio equipment, Grille, Product, Black, Mesh, Tread Audio equipment, Automotive design, Grey, Sleeve, Font, Eyewear

OSPREY UNLTD AIRSCAPE® 68 Sports gear, Automotive design, Helmet, Gesture, Font, Finger Blue, Azure, Sleeve, Grille

POLYCARBONATE VACUUM-FORMED FRAMESHEET Effectively manages support, fit and ventilation with thermo-formed air channel ribs on backpanel.

ENGINEERED LATTICE STRUCTURE 3 layers and zones of resistance offers unique support and comfort.
Prices from £650, click here for further information: https://www.ospreyeurope.com/gb_en/osprey-unltd/
Share This Article