Dry Hill Ski Area Sold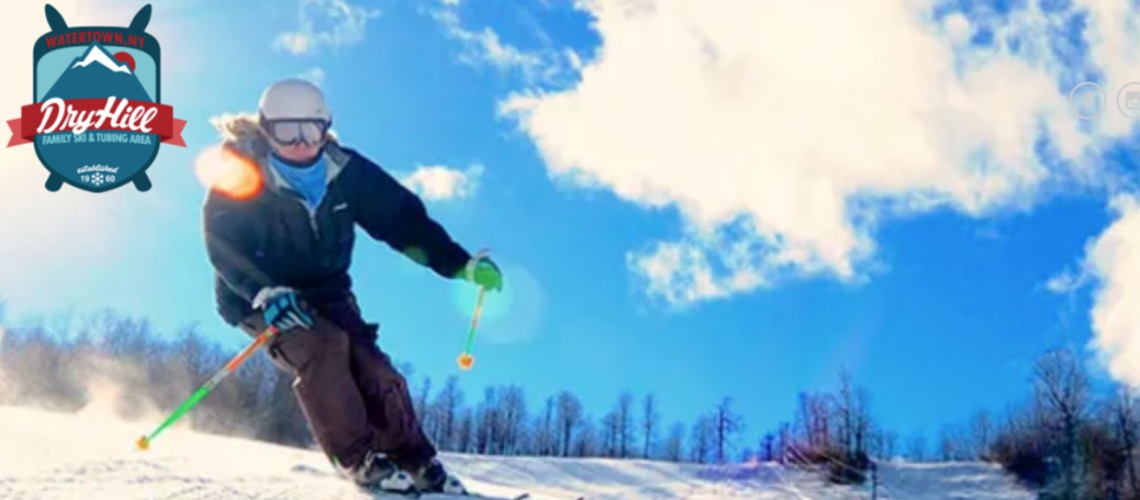 Tim and Deb McAtee are pleased to announce the "Passing of the Torch" for The Dry Hill Ski Area to Boo Wells-Jareo and her husband, Patrick Jareo.
Tim McAtee said, "After 40 years of owning and operating The Dry Hill Ski Area, I have concluded that it is time to pass the torch to someone else, and we are excited to say that we have reached an agreement for the sale of the ski area to Boo Wells-Jareo and Patrick Jareo.
There have been many changes at The Dry Hill Ski Area in in the past 40 years. Two additional trails were added. Lights were added on our suicide trail for night skiing. The snowmaking system was converted to electric (as opposed to a gas engine based system). Our Snow Tubing Park was a tremendous addition and asset to the area. We have also added a large addition to house the rental shop, and recently completed a major upgrade to the chairlift.
Tim McAtee continued, "I have been asked to assist with the transition, and I am more than happy to be able to do that". McAtee added "I would like to thank all of our loyal customers; some that are multi-generational at this point. Thank you for the support that you have given us over the years. We will miss you all. Deb and I ask that you give the new owners the same support, as will we. The Dry Hill Ski Area has been blessed with a very loyal customer base. Let's keep it going." In closing, Tim said "Let it Snow! Let it Snow!"
Boo Wells-Jareo has owned and operated The Farm House Kitchen Catering and Cooking School, in Sackets Harbor, NY since 2002. Boo learned to ski soon after she learned to walk, moving to Breckenridge, Colorado after college to pursue a career in Ski Bumming. Skiing has been a part of her life ever since. She has been a ski instructor on and off since college, most recently instructing at Dry Hill. She also taught in the Culinary and Hospitality Department at Jefferson Community College for several years. Boo's husband, Patrick Jareo is a Civil Engineer and has been one of two partners of P&T Supply and Services Inc., Watertown, NY since 2003. Mr. Jareo is also currently Vice Chairman of the Jefferson County Board of Legislators where he has been a legislator since 2014. With Mrs. Wells-Jareo's hospitality experience and Mr. Jareo's mechanical experience the pair is uniquely equipped to operate a ski resort.
The couple plan on continuing to operate the location as a ski area. "It's a vital community resource, so many of the areas families have learned to ski and have wonderful memories here" Mrs. Wells-Jareo said. Mr. Jareo being a combat veteran himself also stated how important Dry Hill has been to the soldiers and families of Ft. Drum. "It gives soldiers and their families a fantastic opportunity to enjoy the winter experience" he said.
The new owners are not planning on changing much the first year. "We are going to run the Hill as Tim has for the first year. We want to evaluate what works well for us and what we think we may want to improve on" Mr. Jareo said. Mrs. Well-Jareo said " I think we may do a bit of live music on the weekends and I might change some of the menu a bit but overall things won't change much for awhile" They both agreed that Tim has done a wonderful job over the years providing first class skiing to the area
Share This Article