Utah's Heber Valley Promotes Apres All Day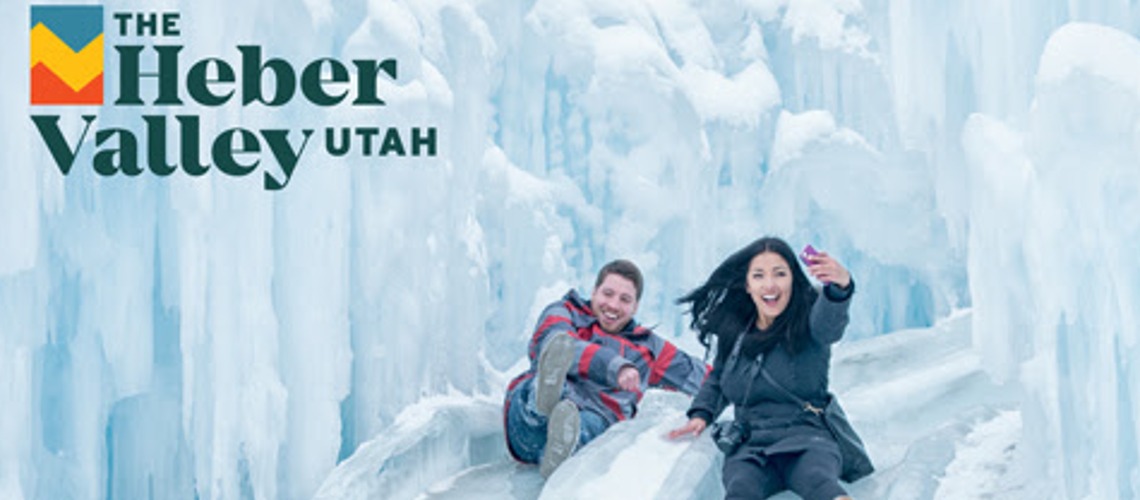 More ways to après all day at Heber Valley, Utah. They say
'Welcome to the pristine mountain town of Heber Valley, Utah! Explore this winter wonderland and plan your unforgettable winter vacation in Heber Valley. With so much to do, you'll want to stay and play longer. Or as we like to say, après all day!
'Visiting the picturesque Heber Valley is the perfect way of enjoying one of Mother Nature's favorite destinations. Only minutes from the world-renowned Deer Valley and Sundance ski resorts, Heber Valley boasts three state parks, a 2002 Olympic venue, a historic tourism railroad, 90 holes of stunning mountain golf, and a Swiss-themed town that was recently voted as Utah's favorite town. Oh, and did we mention dining and lodging? The Heber Valley is home to outstanding dining options that are the perfect complement to our variety of comfortable hotels, world-class resorts, and premier camping sites. Be sure to visit our events and activities pages to learn about all of the many family-friendly activities that will make your next visit unforgettable as amazing as our breathtaking views.
'Remember the lazy days of summer, the quiet after the first winter snow, the clean crisp air of a spring sunrise, and the cozy campsite along the shoreline? The backcountry will leave you longing to go back. Back to those feelings of solitude, serenity, and happiness that only nature brings.
Those who say you can never go back have clearly never been to the Heber Valley.'
'Peruse the restaurant listings to find a local eatery, bar, or outdoor patio location and enjoy the diverse menus and flavors of our valley. From farm-to-table, locally sourced, and seasonal menus to craft cocktails and refined wine pairings — we have something to please any palate.
'Need more help planning a trip to Heber Valley? Fill out the form below for a free Heber Valley Travel Planner. The travel planner covers everything from exploring the Wasatch Mountains to boating and fishing at Jordanelle Reservoir; from Deer Creek and Strawberry Reservoirs to riding the Heber Valley Railroad; from swimming in the warm mineral waters of the Homestead Crater to shopping and dining in the Heber Valley. Want to visit Olympic venue Soldier Hollow in the winter for cross-country skiing or in the summer for golf? Need to know where to sleep and what attractions to visit? This is your guide. Download your Heber Valley travel guide HERE
Share This Article