Schoeller Textil AG Sharpens Sustainability Focus & Unveils Holistic Rebranding Efforts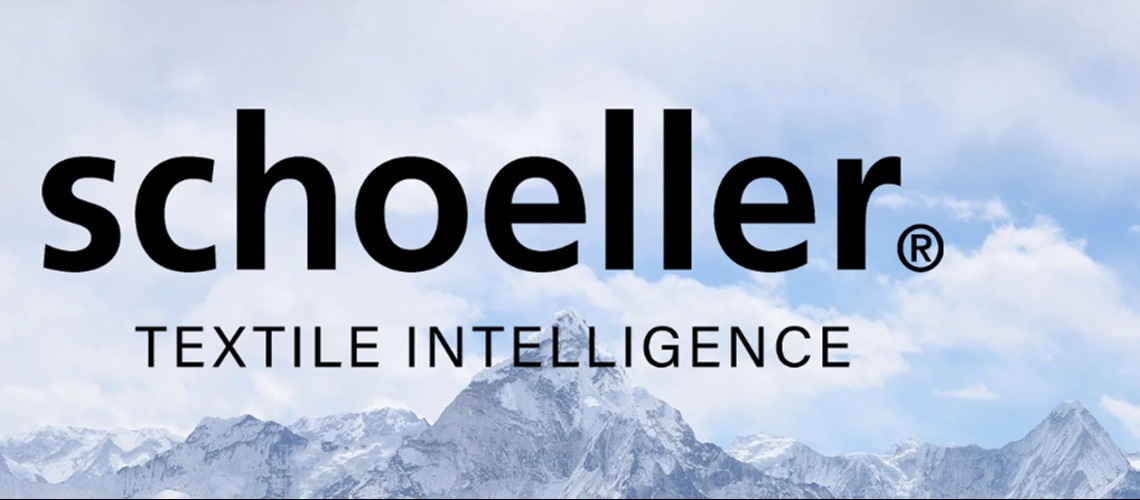 Swiss textile manufacturer Schoeller Textil AG sharpens its sustainability focus and unveils holistic rebranding efforts
Long before sustainability became a trend in the textile industry, Schoeller Textil AG, which has been innovating technical fabrics and smart textile finishing technologies for more than 150 years, made it its mission to develop textile innovations in harmony with nature. Now the company is undergoing an extensive rebranding, while unveiling its strong brand foundation in the process. The result embodies the newly defined guiding principle of "Textile Intelligence" - the development and successful implementation of innovative textiles and intelligent textile technologies.
Innovations in the textile industry must meet requirements on several levels – offering both new and optimized solutions to sociological, ecological, and economic challenges of our time. Creating this holistic added value is firmly rooted in the Schoeller brand origin and is still the top priority in textile product development today. The brand essence has thus remained the same, but it has been embodied anew.
"At the beginning of the rebranding process, it was clear to us we had to root ourselves in (Swiss) tradition in order to fully realize Schoeller's entire brand potential and successfully explore new, digital paths," said Antonio Gatti Balsarri, Schoeller chief commercial officer.
"The goal of the rebranding is to communicate our traditional brand values in a completely new brand presence. The result was a sharpened brand profile, a clear brand strategy and tonality, as well as a clean, modern corporate design. We will specifically address our sustainability commitment through the expansion of digital touchpoints, their cross-media use, and an increased online presence. Simplified, straightforward, sustainable - in accordance with our greatest source of inspiration: nature."
TRANSPARENCY AND SUSTAINABILITY
Paramount to Schoeller's corporate identity is the full disclosure of brand principles and transparency around all business divisions. A simplified logo design was established by reducing logo elements and colors for a modern look and feel that can be produced in a much more resource-efficient manner. Schoeller's new brand mantra of "Textile Intelligence" speaks to its company mission of more than 150 years.
Schoeller has been a bluesign system partner from the very beginning and uses the Higg Facility Environmental Module (FEM) to assess sustainable performance. In addition to environmentally-friendly manufacturing processes and careful material selection, the highest quality and sustainability standards in production also mean guaranteeing fair working conditions. Schoeller follows a Code of Conduct that guarantees transparent production chains, environmental protection, and fair working conditions.
"Zero Textile Waste" becomes a targeted brand strategy.
While the production of textiles and textile technologies is continuously being optimized to preserve resources, the manufacturing processes are often costly and complex. To this end, Schoeller offers new approaches to efforts around Zero Waste in the industry. Its new online shop "Schoeller re-Fabric" sells textile remnants from production directly to designers and smaller productions to increase its overall production volume efficiency and avoid textile waste.
COBRANDING – the Schoeller brand enhances its innovative image as atextile supplier for collaborating partners.
The use of Schoeller textiles and innovative textile technologies offers international textile manufacturers and designers such as Alberto, Alpha Tauri, Descente, Fila, Jack Wolfskin, Ortovox, Pikeur and Tracksmith a unique opportunity to combine highly functional features with design. For Schoeller, the focus is on strengthening its brand partners' consumer offerings around sustainability and quality, while collaboratively making important strides together toward an improved path for our industry's future.
Share This Article