Skistar- Stockholm Hammarbybacken Activity Centre: First In Sweden With Artificial Slope & Year-Round Investment For All Stockholmers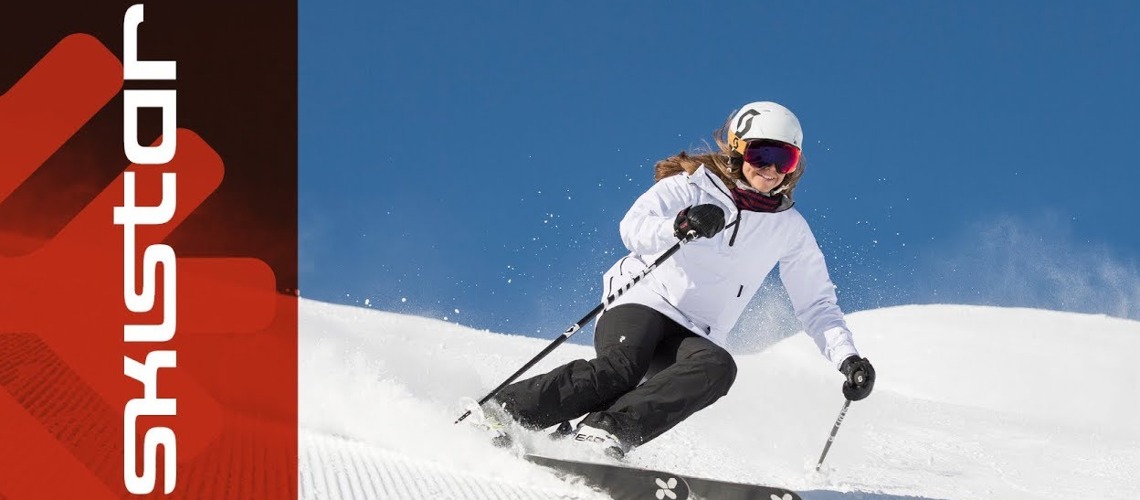 In line with the strong trend in Sweden and the increase in the number of people wanting to be active all year round, SkiStar is investing heavily in SkiStar Sports & Adventures at the new SkiStar Stockholm Hammarbybacken activity centre. This will be a first in Sweden, offering modern summer skiing in the heart of the capital - SkiStar SummerSki - along with the new attractions SkiStar Climbing Park, Mountain Coaster and Mountain Tube. Stockholm Hammarbybacken, SkiStar's sixth destination, is now being reimagined as an adventure centre for all active Stockholmers and visitors to the city.
Ahead of the summer of 2021, SkiStar made its biggest ever investment in the summer season, with the SkiStar Sports & Adventures concept, which aims to inspire social interaction through activity with all the associated mood-enhancing benefits of exercise. The concept was launched at SkiStar in Trysil, Sälen and Åre.
"Now it's also being developed and offered at SkiStar Stockholm Hammarbybacken. The aim of the investment is to inspire all Stockholmers and visitors to try exciting activities and adventures, focused on the unique Hammarbybacken centre. We'll encourage more people to exercise as part of our sustainability work, while also offering exciting attractions with easy access for memorable experiences in the heart of Stockholm," says Stefan Sjöstrand, CEO and Group Manager of SkiStar.
"Finally we are able to work with the city of Stockholm to realize our vision for Hammarbybacken and its unique location and all the possibilities it offers in terms of activity and the mood-enhancing benefits of exercise. If everything goes to plan, we hope to open several of the attractions by midsummer weekend for anyone who wants to join us in making Stockholm and Hammarbybacken a little more active and fun all year round," says Jonas Bauer, Business Development Manager at SkiStar, who worked on the project.
Here are all the new developments this summer at SkiStar Stockholm Hammarbybacken:
SkiStar SummerSki: Anyone who can't get enough of skiing on snow in the winter, or who'd like to give it a try, can now ski down a 7,000 m2 slope surfaced with artificial grass to mimic the feeling of skiing on snow. The material is made from partially recycled plastic. The aim is to double the number of skiing days a year with summer skiing and thus help to achieve SkiStar's sustainability goal of seven million skiing and activity days by 2030. Due to open in late summer/August 2022.
SkiStar Mountain Coaster: Our own version of a toboggan or coaster on an 800-metre downhill track, reaching speeds of up to 40 km/h, which we hope will offer a fun, adrenaline-fuelled ride with wonderful views. Due to open on Midsummer Eve, 24 June this year.
SkiStar Mountain Tube: Ride an inflatable ring down one of three different courses, suitable for the whole family and guaranteed to give you a rush. Due to open on Midsummer Eve, 24 June this year.
SkiStar Climbing Park: A hit with young and old alike in Åre and Sälen, includes seven high-rope courses, around 60 obstacles and a 100-metre zipline. Due to open on Midsummer Eve, 24 June this year.
Other activities: running, hiking, outdoor gym and ski hire; bike hire will also be available for cross-country- and mountain biking to the nearby Nacka Reserve, for example. A number of different camps and events will also be held at the centre.
How to book: Booking for the SkiStar climbing park and some of the activities is available at skistar.com. Tickets for individual activities and attractions can be bought in advance for a specific date at www.skistar.com and in the SkiStar app. A SkiPass is required for SkiStar Summer Ski, as in winter.
Share This Article