Icebreaker Introduces Low-Waste Natural Cut Collection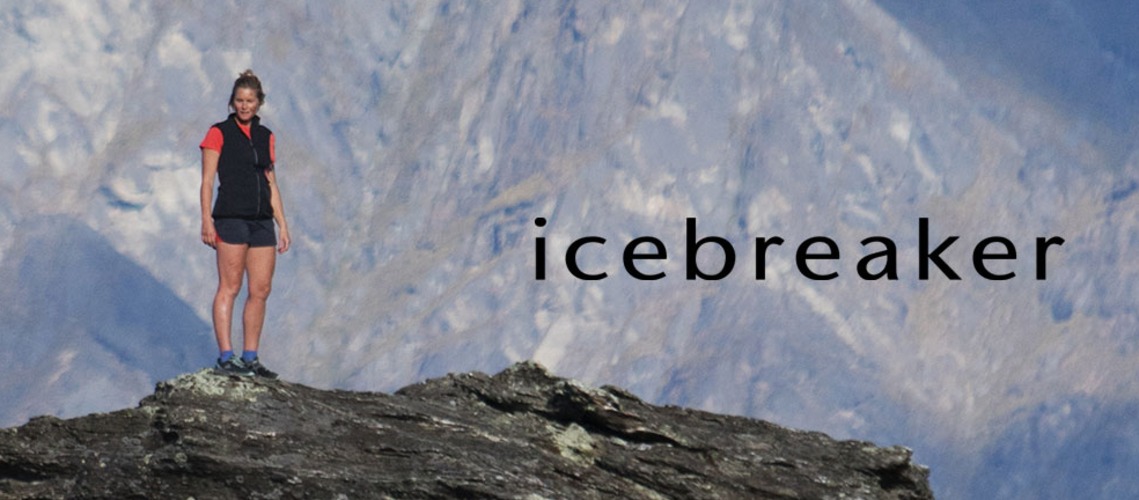 In collaboration with nanotechnologist Dr. Michelle Dickinson, designers at New Zealand-based Icebreaker introduced the Natural Cut collection.
"Many of us are consciously trying to live more sustainably, and one of the easiest ways to do that is by reducing the waste we produce," said Dickinson. "One of the things that I've learned recently is how much waste is produced by the clothing industry, purely from the way that clothing shapes are cut from large rolls of fabric."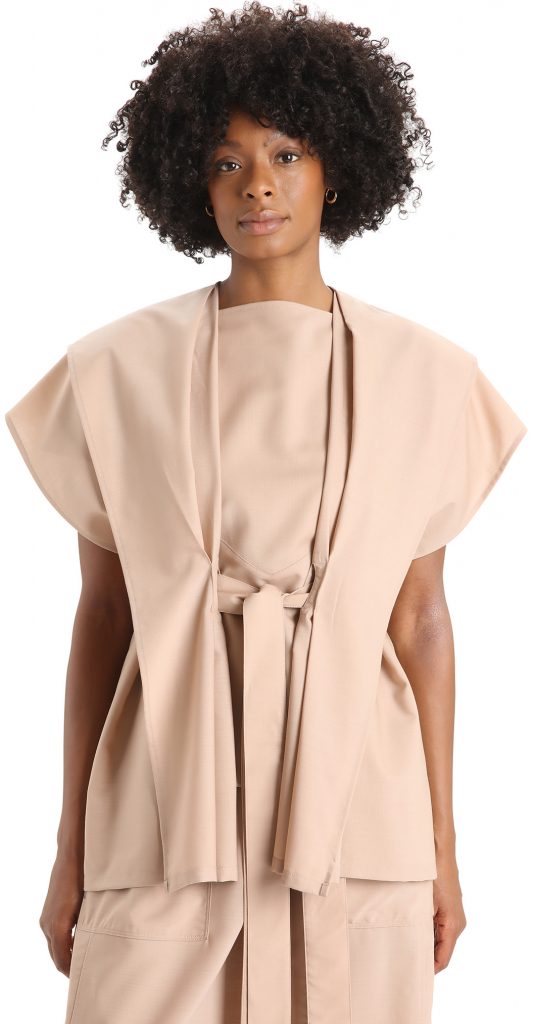 The process of producing the collection uses low-waste pattern cutting techniques to reduce fabric waste, and all the styles are one-size-fits-all. The collection includes a dress, vest and top available in two colors, praline and midnight navy.
"To me, it felt like going back in time. Playing with fabric as a kid, you don't think about creating cuts and curves to follow the body, you use the fabric as is, and it works," said Lavinia Agostino, technical designer at Icebreaker.
"Fabric waste is one of the more tangible and controllable elements of this complex and extensive topic of 'wastage' that, as a designer, is exciting to try to solve," said Rosalind Borwick, global design manager at Icebreaker.

The Natural Cut Dress comes in a lightly woven pure merino fabric featuring open rectangular side panels, front patch pockets and a waist tie belt.
The Natural Cut Vest is intended to be worn in multiple ways with the inclusion of a tie belt. Features include a shawl collar, open side seam tacked to create armholes and double-layer back panels.
The Natural Cut Top, made from merino wool fabric, offers new ways to have less impact on the planet with style and comfort.
Share This Article