Samsung Joins With Skier Aanchal Thakur The 'Highlight of India' Brand Campaign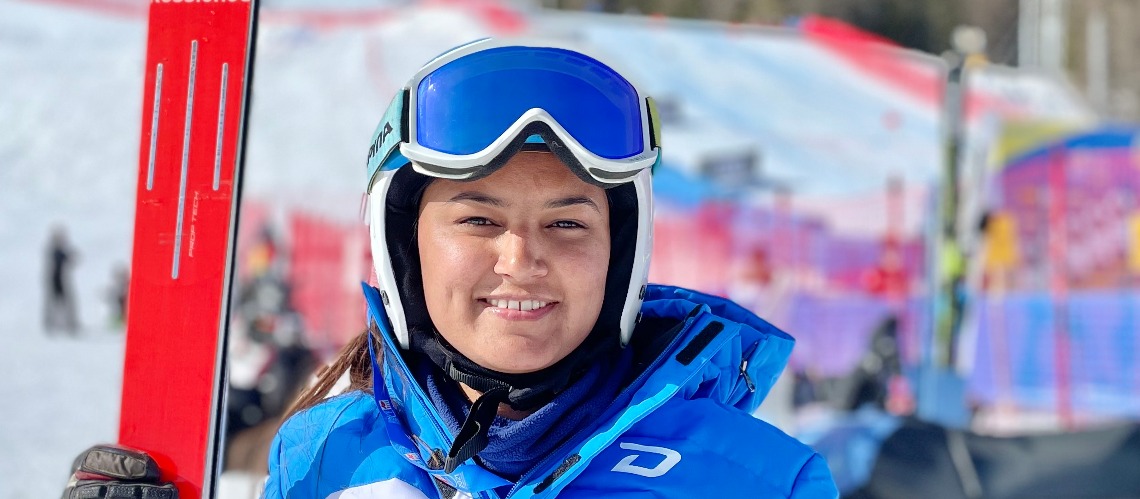 Samsung has launched a new campaign 'Highlight of India' for its Neo QLED 8K TV that brings alive every minute detail, as seen through the eyes of Aanchal Thakur, India's first international skiing medalist. Samsung Neo QLED 8K TV lets you experience every tiny detail with '100 Million Lights' that deliver the brightest picture with utmost clarity
'Highlight of India' campaign reflects how Samsung keeps pushing the boundaries and reaching new heights with its technology innovations. The commercial vividly brings home a spectacular experience of Aanchal Thakur skiing in majestic snow-covered mountains and take on the world with her exceptional skiing skills. The commercial shows her relentless pursuit of blazing new trails, seeing obstacles as opportunities that coincides with Samsung's philosophy of 'Do what you can't'. Samsung roped in Aanchal Thakur, India's first International skiing medalist, to celebrate the breathtaking highlight of India, as seen on Neo QLED 8K TVs.
The stunning scenic beauty of the snowcapped mountains is brought to life with the Quantum Matrix Technology Pro on the Neo QLED 8K TV, powered by Quantum Mini LEDs which are 40 times smaller than regular LEDs. The stunning Dolby Atmos experience with its unparalleled 3D surround sound immerses viewers in the same thrill as the skier herself.
"India has seen some of the best athletes carving a niche for themselves at the international stage. Aanchal Thakur, being the first Indian skier to put India on the global map for winter sports, was the natural fit for us to showcase the determination and passion to lead. We take pride in being her preferred partner to present her prowess and her majestic world of skiing through the Neo QLED 8K TV that offer the most pristine picture quality and immersive soundscapes to transform your living space. The Neo QLED 8K TV is designed to be much more than a TV. It can be a game console, a virtual playground, a Smart Hub to control your home and your perfect partner to improve efficiency," said Mohandeep Singh, Senior Vice President, Consumer Electronics Business, Samsung India.
"I am delighted to collaborate with Samsung for the launch of their cutting-edge new range of televisions – the Neo QLED 8K. As a brand Samsung has been synonymous with innovations. Charting a new course and pushing boundaries is second nature to them. And as a young female athlete trying to make a mark in a nascent sport in India, this philosophy really resounds with me. To be associated with a brand that recognizes and promotes this quest for excellence as a Highlight of India makes me immensely proud" said Aanchal Thakur.
Aanchal Thakur has taken part in four World Championships, including her first one when she was 16 in 2013. She made history by becoming the first Indian to win an international medal in any winter sport when she won a bronze medal in the 2018 Alpine Ejder 3200 Cup. She now has her eye on representing India at the 2026 Winter Olympics.
The latest campaign upholds the brand's philosophy forward and honours one such modern icon who goes above and beyond her own success to benefit the nation in her field of expertise.
The campaign has been conceptualised by Cheil India.
Share This Article