Dynafit Selects 7000er In The Himalaya For New Speed Project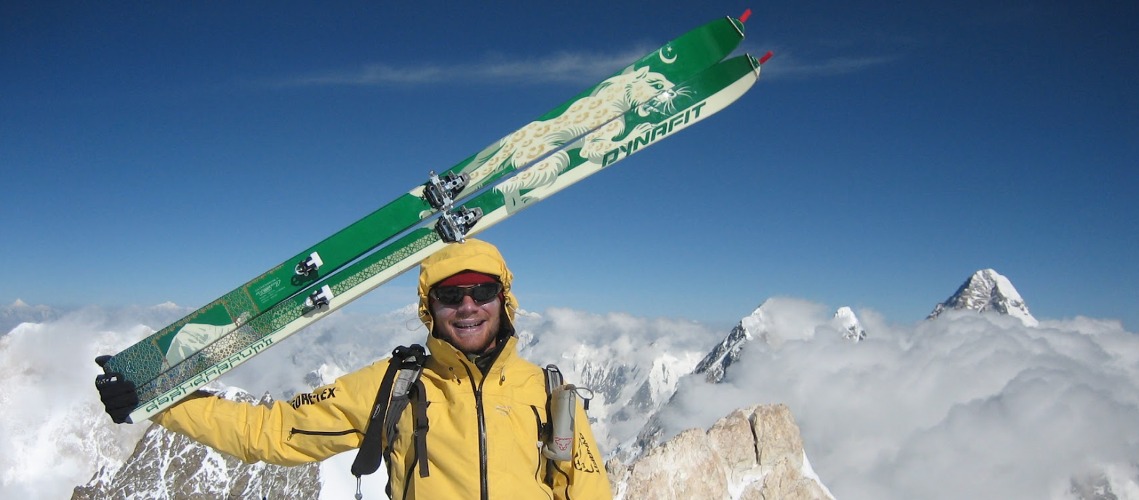 DYNAFIT Managing Director and Speed mountaineer Benedikt "Bene" Böhm, 44, is heading off to his next expedition. His goal: Himlung Himal in Nepal, more than 7,000 meters high, between 8000ers Annapurna and Manaslu, and directly on the border with Tibet. This time, once again, the extreme athlete wants to set new standards when it comes to speed on the mountain: In less than eight hours and in one push, Böhm intends to go from base camp at 4,850 meters up to the summit at 7,126 meters and then back to base camp on skis. He will take on this rarely accessed route with local alpinist and DYNAFIT athlete Prakash Sherpa. The 29-year-old is one of the few internationally certified mountain guides from Nepal who himself has already successfully climbed numerous 8000er. Besides the mental and physical challenges of the expedition, it's all about a good cause: With their climb of Himlung, both athletes want to draw attention to the regional nature conservancy and development programs of the World Wide Fund For Nature (WWF) in the Himalaya region. Their ascent will take place between Aug. 18 and Sept. 9, 2022.
Speed ascent of Himlung Himal
Himlung is northeast of the Annapurna region, northwest of Manaslu and on the border of Tibet. It is speculated that Himlung Himal was summited for the first time in 1983. Officially, however, it has only been approved for climbs by the Nepalese government since 1992. Böhm and Sherpa will start their expedition among the largest mountain peaks on the earth on Aug. 18. After their approach through the greenest parts of Nepal, they will reach base camp at 4,850 meters in the shadow of Himlung. From there, the route to the peak heads through snow and ice across the northwest ridge. The extreme athletes want to cover this section of the route on touring skis and then ski back again to base camp. Normally mountaineers for this type of project plan on stays at up to three high camps for traveling at altitude for about two days. Böhm and Sherpa want to tackle the stage from the summit and back to base camp in one push and have set themselves a time limit of eight hours to do it.
Böhm has traveled for years in the Himalaya to summit the highest peaks in the world – and as a rule in a short period of time. In 2019, he achieved the Speed record for Dhaulagiri VII in Nepal. He conquered this 7,246-meter mountain in only 6 hours, 6 minutes. All total, he needed less than eight hours to return to base camp. In the process, he succeeded not only in breaking his own personal time limit of eight hours, but also setting a new time standard for Dhaulagiri VII. Böhm wants to follow that performance with the ascent of Himlung and once again push the limits there of what's doable.
Two friends of the extreme, 7,000 vertical meters, and a common goal
As the biggest mountain range in the world, the Himalaya has for years held a special attraction for extreme mountaineer Benedikt Böhm. During his numerous expeditions in the region, he has become acutely aware of the need to take action and contribute to the protection of the local flora and fauna. That's why Böhm has been a WWF ambassador for the Himalaya region since spring 2022. He has likewise created the Helping Band initiative in partnership with WWF Germany – a wristband that enables those wearing it to make a statement for the environment and to contribute directly.
That's because a minimum of 50 cents from each wristband sold goes to the World Wide Fund For Nature (WWF), one of the most important environmental organizations globally. To that end, Helping Band will donate a minimum of 60,000 euro to the WWF, irrespective of wristband sales. Helping Band is not about making profits, but instead drawing attention to WWF projects that deserve support.
That is the focus of Böhm's expedition to Himlung: "As a mountain athlete, I am at home in the outdoors and draw from it significant energy and motivation. The protection of the environment is thus something of huge significance to me. With the ascent of Himlung, I am not only setting for myself a new athletic goal, but would also especially like to bring visibility and contribute to the many environmental and social projects in the region that are worthy of support." The extreme athlete will combine his stay in Nepal with a visit to various municipalities and regional WWF initiatives – among them a tiger protection program and a development program for people in the buffer zone.
Share This Article